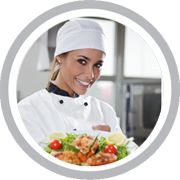 Do you need to get your food handlers permit? Take our free mobile-ready food handlers practice test to find out how much you really know about food safety.
We've created a free food handlers practice quiz that will help you refresh your food safety knowledge before you take the food handler's test.
The food safety quiz is perfect for studying for the Food Handler Training Exam – Certified Food Manager Exam – or simply to learn more about food safety. Ready?
Food safety training is necessary for employees in the food service and hospitality industry. Individuals working in food facilities who are involved in preparing, storing, or handling food are required to obtain a Food Handler's Card. This includes food employees that work in restaurants, cafes, bakeries, delis, mobile vendors, food trucks, bars, and convenience stores – such as chefs, cooks, servers, preparers, caterers and managers.

Food Safety Training - 10% OFF SALE
Learn about proper hygiene, cross contamination, cold and hot food safety, foodborne pathogens, and best practices to prevent foodborne illness.
Food Manager Training & ANSI Certification - $99.00
Food Handler Training - only $7.00!
HACCP Training 16hr/4hr/1hr
Food Allergy Training - $15.00
Enter Promo "train10off" at Checkout
Food Safety Quiz – Start Title Screen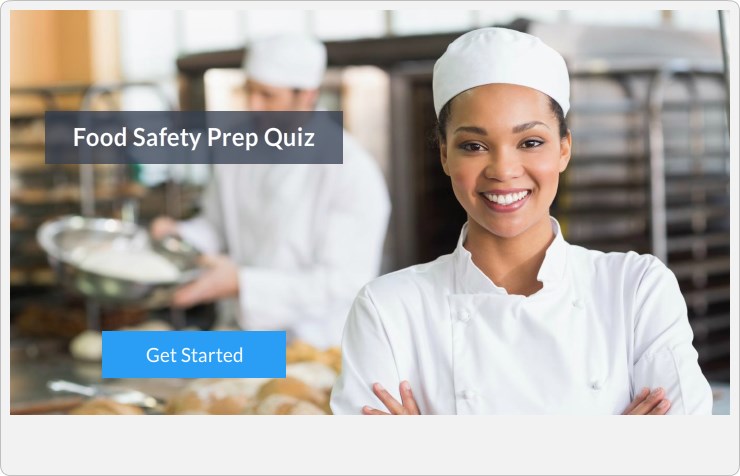 Desktop and Mobile-Device Ready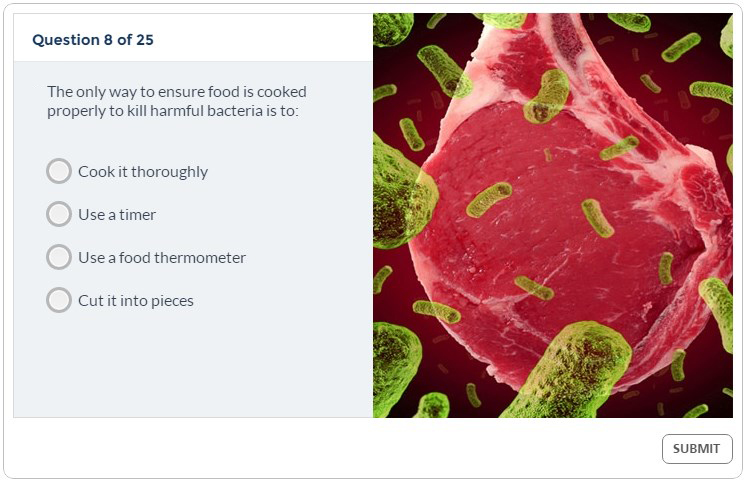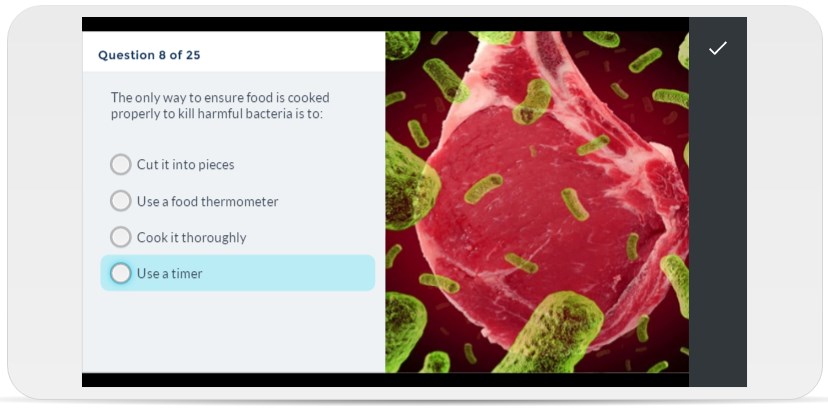 Four Sections (25 Questions):
Section 1: Basic Food Safety
Section 2: Foodborne Pathogens
Section 3: Time & Temperature Controls
Section 4: Proper Procedures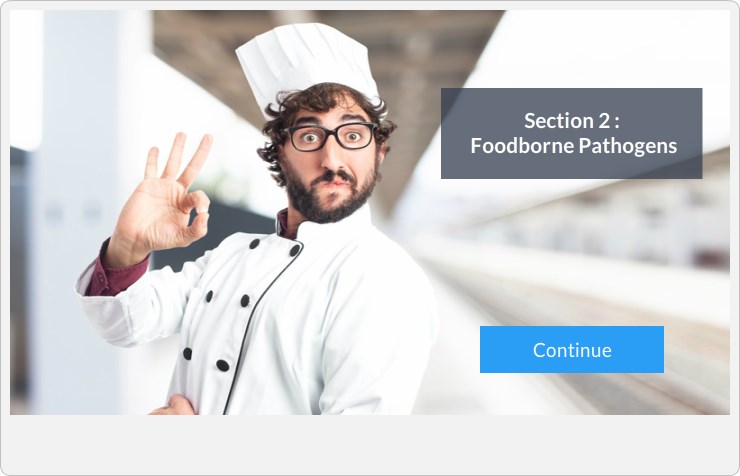 Detailed Correct/Incorrect Feedback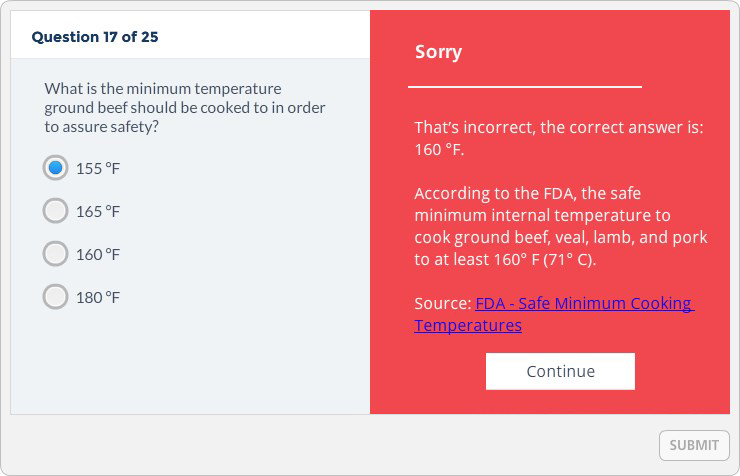 Vivid Graphics