Peaches, plums, and nectarines sold in 18 different states across the U.S. are being recalled – due to a potential Listeria contamination.
According to the FDA, the recall was issued Thursday by Jac. Vandenberg Inc. of Yonkers, New York, after a random sampling revealed traces of listeria. The recall includes more than 1,700 cartons of peaches, 1,200 cartons of nectarines, and 365 cartons of plums.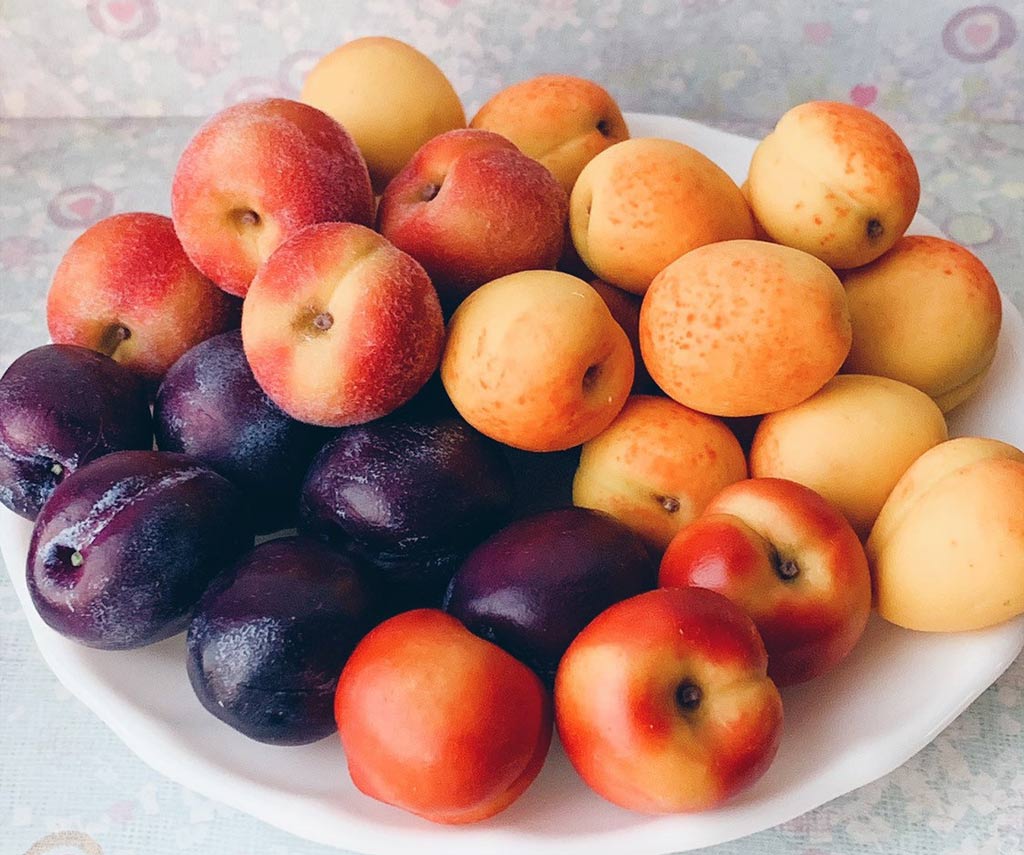 The fruit was distributed in the following states: Alabama, California, Georgia, Illinois, Kentucky, Massachusetts, Maine, Michigan, Mississippi, New Jersey, New York, North Carolina, Ohio, Pennsylvania, South Carolina, Tennessee, West Virginia, and Virginia – through small retail establishments and the following select retail stores:
| Retail Stores | States | Product |
| --- | --- | --- |
| ALDI | Alabama, Georgia, Kentucky, Mississippi, North Carolina, South Carolina, Tennessee, Virginia | Nectarines, Peaches, Plums |
| Costco | California | Nectarines |
| Fairway Market | New York | Nectarines, Peaches |
| Hannaford | Maine | Peaches |
| Market Basket | Massachusetts | Nectarines, Peaches |
| Walmart | Kentucky, Maryland, New Jersey, New York, Ohio, Pennsylvania, Virginia, West Virginia | Nectarines (MD, NJ, NY, PA, VA, WV), Peaches (KY, NJ, NY, OH, PA, WV) |
The peaches and nectarines are sold as a bulk retail produce item with PLU sticker (PLU# 4044, 3035, 4378) showing the country of origin of Chile.
The peaches, nectarines and plums sold at ALDI are packaged in a 2-pound bag with the brand Rio Duero, EAN# 7804650090281, 7804650090298, 7804650090304.
The nectarines sold at Costco are packaged in a 4-pound plastic clamshell with the brand Rio Duero, EAN# 7804650090212.
No illnesses have been reported to date in connection with this problem to date.
The recall was the result of a routine sampling program by the packing house which revealed that the finished products contained the bacteria. The company has ceased the distribution of the product as FDA and the company continue their investigation as to what caused the problem.

Food Safety & Allergy Training - 10% OFF SALE
Learn about proper hygiene, cross contamination, cold and hot food safety, foodborne pathogens, and best practices to prevent foodborne illness.
Food Manager Training & ANSI Certification - $99.00
Food Handler Training - only $7.00!
HACCP Training 16hr/4hr/1hr
Food Allergy Training - $15.00
Enter Promo "train10off" at Checkout
Consumers who have purchased Fresh Peaches, Fresh Nectarines and Fresh Plums are urged to return it to the place of purchase for a full refund. Consumers with questions may contact the company at compliance@jacvandenberg.com.
About Listeria
An estimated 1,600 people get Listeriosis each year, and about 260 die. The infection is most likely to sicken pregnant women and their newborns, adults aged 65 or older, and people with weakened immune systems.
Signs and Symptoms of Listeria Illness
Listeria can cause a variety of symptoms, depending on the person and the part of the body affected. Listeria can cause fever and diarrhea similar to other foodborne germs.
Pregnant women: Pregnant women typically experience only fever and other flu-like symptoms, such as fatigue and muscle aches. However, infections during pregnancy can lead to miscarriage, stillbirth, premature delivery, or life-threatening infection of the newborn.
People other than pregnant women: Symptoms can include headache, stiff neck, confusion, loss of balance, and convulsions in addition to fever and muscle aches.
For more info on Listeria, view the CDC Website.