The Foodborne Outbreak Online Database (FOOD Tool) is a web-based platform for searching CDC's Foodborne Disease Outbreak Surveillance System database. The FOOD Tool was designed to allow the public direct access to information on foodborne outbreaks reported to CDC since 1998.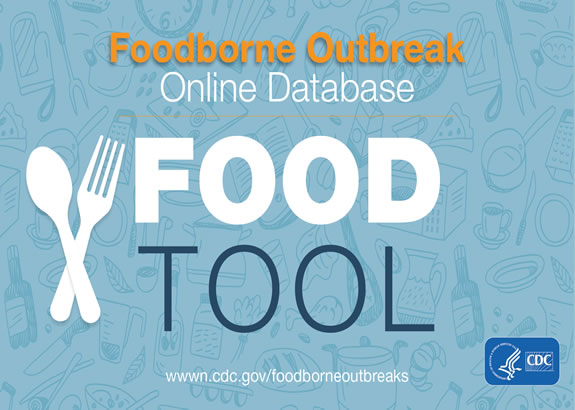 During a multistate foodborne disease outbreak, CDC serves as lead coordinator between public health partners to detect the outbreak, define its size and extent, and to identify the source.
Public health officials investigate outbreaks to control them, so more people do not get sick in the outbreak, and to learn how to prevent similar outbreaks from happening in the future.
A foodborne disease outbreak occurs when two or more people get the same illness from the same contaminated food or drink. While most foodborne illnesses are not part of a recognized outbreak, outbreaks provide important information on how germs spread, which foods cause illness, and how to prevent infection.

Food Safety & Allergy Training - 10% OFF HOLIDAY SALE
Learn about proper hygiene, cross contamination, cold and hot food safety, foodborne pathogens, and best practices to prevent foodborne illness.
Food Manager Training & ANSI Certification - $99.00
Food Handler Training - only $7.00!
HACCP Training: 16hr/4hr/1hr
Food Allergy Training - $15.00
Enter Promo "train10off" at Checkout
Why the FOOD Tool is important
An estimated 1 in 6 Americans get sick from foodborne illness every year. Tracking and reporting outbreak information is critical to understanding how foodborne illness affects America's health. During an outbreak, public health investigators can use the database to help point them toward possible contaminated food sources by searching foods, and the germs, implicated in past outbreaks. Reporters and members of the public can use the database to understand the history of recent or ongoing outbreaks of foodborne illness.
Image: Foodborne Outbreak Online Database (FOOD Tool)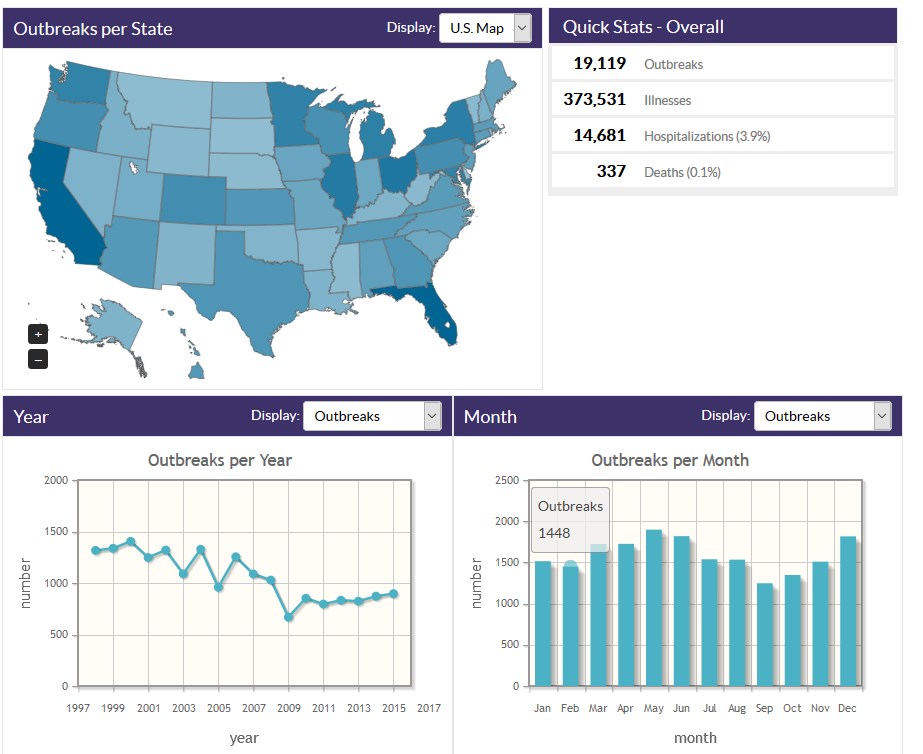 How to Report a Foodborne Illness – General Public
Please contact your local health department, also known as a county or city health department, if you believe you or someone you know became ill from eating a certain food. Ask to speak with the environmental health specialist, or sanitarian, about a possible food problem.
Refer to your state health department website to find more information about how to contact your local health department.
Reporting illnesses to your local health department helps them identify potential foodborne disease outbreaks. Public health officials learn about possible problems in food preparation, production, and distribution that may cause illness during investigations of foodborne disease outbreaks.
Contact CDC about a Foodborne Illness:
Please call CDC INFO at 1-800-CDC-INFO (1-800-232-4636).