Food trucks have cropped up all over the country. Mobile food trucks are trendy, convenient and they bring their tasty treats right to you. But are they sanitary? Unfortunately, that depends on the food truck – and some can be a cause for food safety concerns.
Even though food trucks move to different locations on a daily basis, they are basically restaurants on wheels and must adhere to local and state food safety rules and receive regular inspections. Millions of people get sick from food poisoning and thousands of people die every year.

Food Safety Training - 10% OFF SALE
Learn about foodborne pathogens, cross contamination, hot and cold food holding, personal hygiene and how to prevent foodborne illnesses.
Food Manager Training & ANSI Certification - $99.00
Food Handler Training - only $7.00
HACCP Training 16hr/4hr/1hr
Food Allergy Training - $15.00
10% OFF: Promo "TRAIN10OFF" at Checkout
Conduct Your Own Food Safety Check
Before you take another bite from a food truck, be informed and as a consumer, conduct your own food safety checks to reduce your risk of food poisoning. Preventing food poisoning must always be a priority. Better to be safe than sick.
Cleanliness
Make a quick visual observation of the truck's cleanliness. Are counters, utensils and cutting boards clean? Is the area free of flies, ants and cockroaches? Is there a place to clean their hands with warm, soapy water?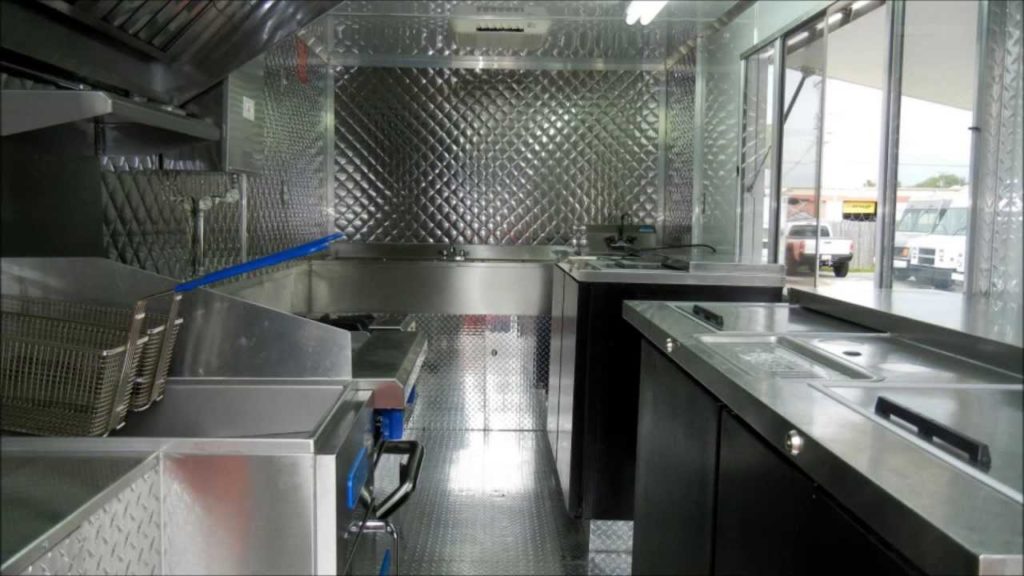 Permits and Certifications
Do you see a health inspection certificate or permit, perhaps a letter grade?  Can you determine if there is a Food Manger or Person-in-Charge (PIC) on site to oversee employees?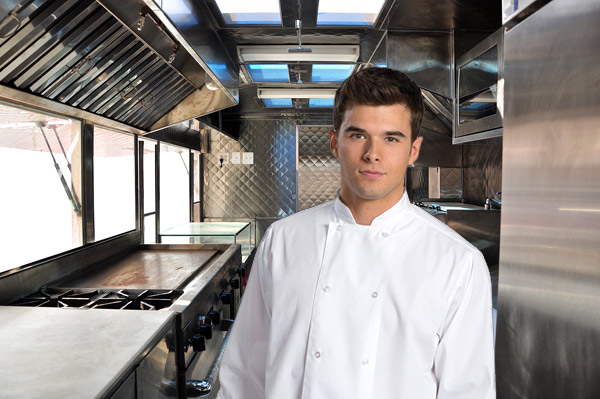 Proper Handling of Food
Are employees wearing gloves and using tongs? It's important for food workers to avoid directly touching food with their bare hands. Touching food with bare hands can spread germs from hands to food and from food to other people. Some things food workers can use to touch food are tongs, wax paper, other utensils, or gloves.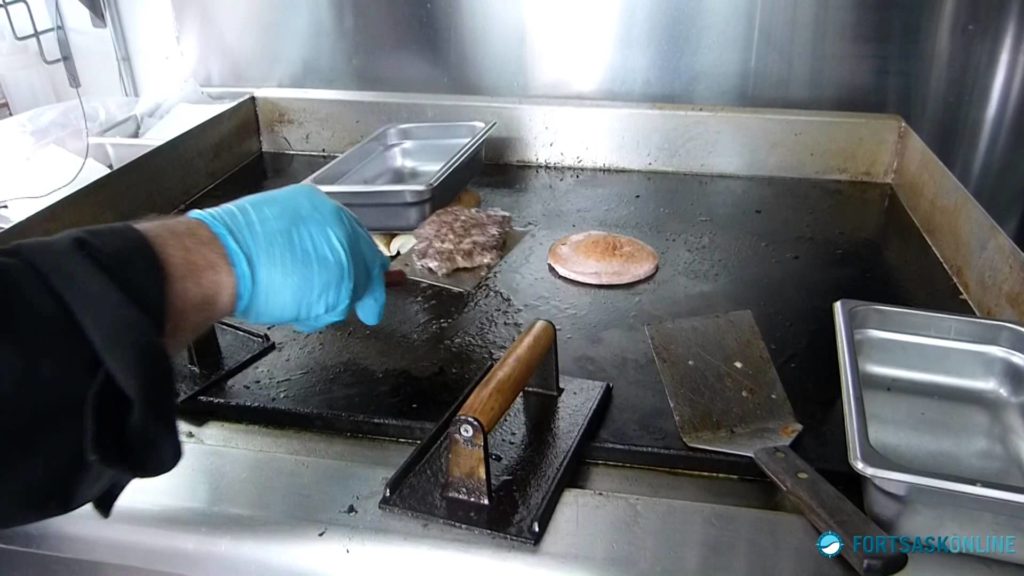 Preventing Cross-Contamination
Are fruits and vegetables on a separate cutting board from raw meat, chicken or seafood to avoid cross-contamination? Make sure raw juices aren't dripping on ready-to-eat foods.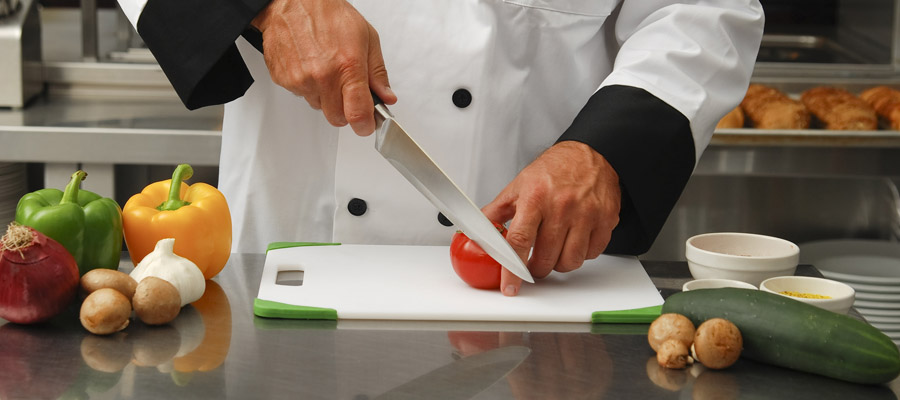 Keeping Food Hot
Heat kills harmful bacteria. Using a thermometer is the only way to tell if food is thoroughly cooked to the recommended minimum internal temperature. Do you see the food handler checking freshly made meals with a thermometer? Food should be piping hot and should not look undercooked.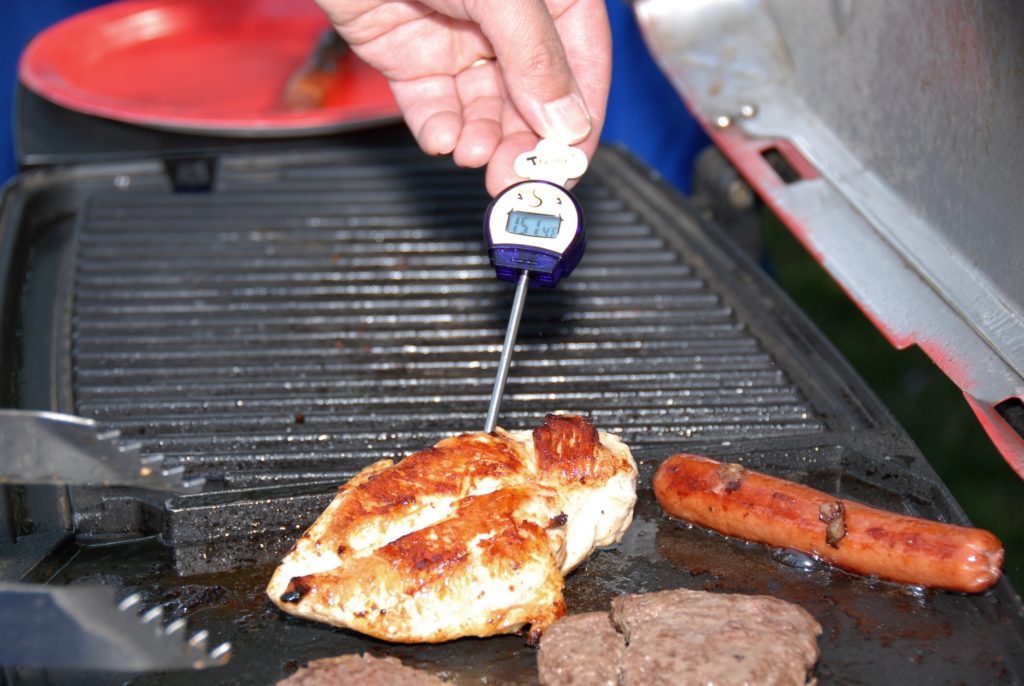 Keep Food Cold
Are cold foods kept in a refrigerator?  Cold food must be stored at or below 41°F to avoid the growth of bacteria.  Be sure to also check if cold foods are left out on the counters for long periods of time.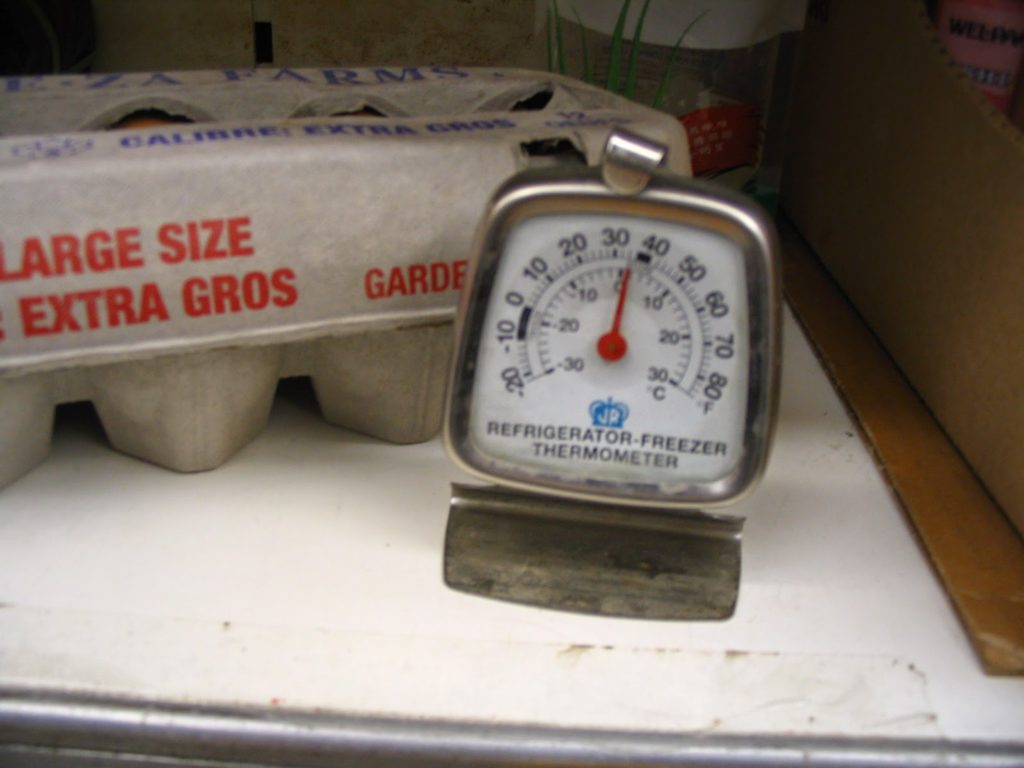 Become Sick?
If you think that you became sick from eating food at a food truck, call your doctor or go to a hospital. It's important to report food poisoning to the local county or city health department in order to alert them to potential outbreaks.
Food trucks can be a fun way to try new foods in a unique way. Keeping these things in mind when choosing which food truck to visit can help keep yourself and your family safe from foodborne illness.