The food safety self-practice quiz assesses and reinforces a student's background knowledge of food safety and sanitation.

With graphics and detailed feedback, it has been designed to be taken on your computer or mobile device.
The food safety prep quiz is excellent for studying for the Food Handler Training Test or Certified Food Manager Exam – or simply to learn more about food safety.

Food Safety Quiz – Start Title Screen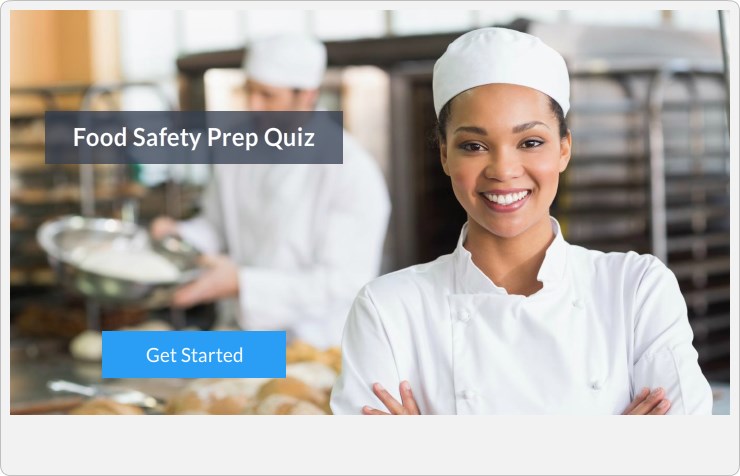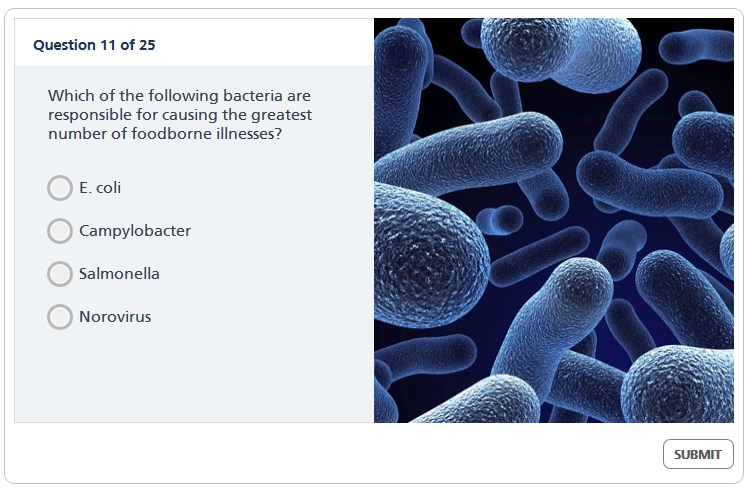 Four Sections (25 Questions Total):
Section 1: Basic Food Safety
Section 2: Foodborne Pathogens
Section 3: Time & Temperature Controls
Section 4: Proper Procedures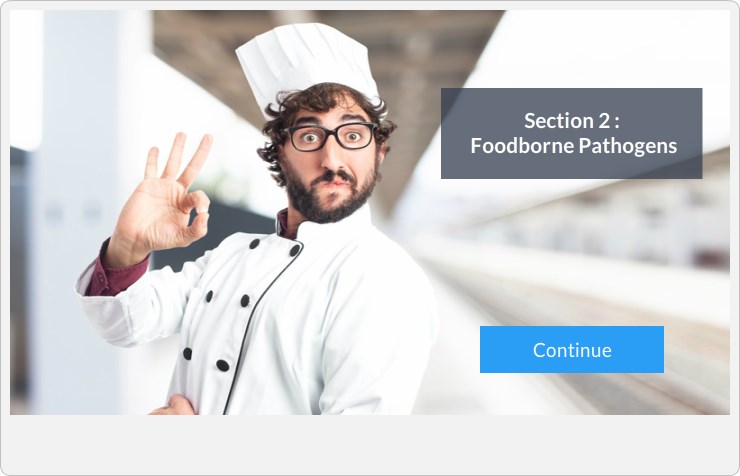 Detailed Correct/Incorrect Feedback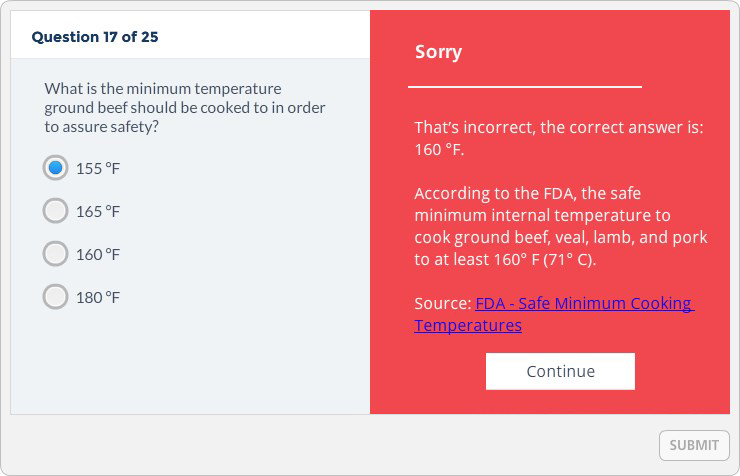 Vivid Graphics