If you're planning to choose a new restaurant to dine at with friends and/or family, make certain food health and safety observations when choosing the right restaurant.
According to the Centers for Disease Control (CDC):
Foodborne illnesses cost the U.S. about $15.6 billion per year.
Each year, approximately 1 in 6 Americans gets foodborne illness.
Foodborne illnesses result in over 3,000 deaths each year.
60% of the time, foodborne illness was traceable to a restaurant.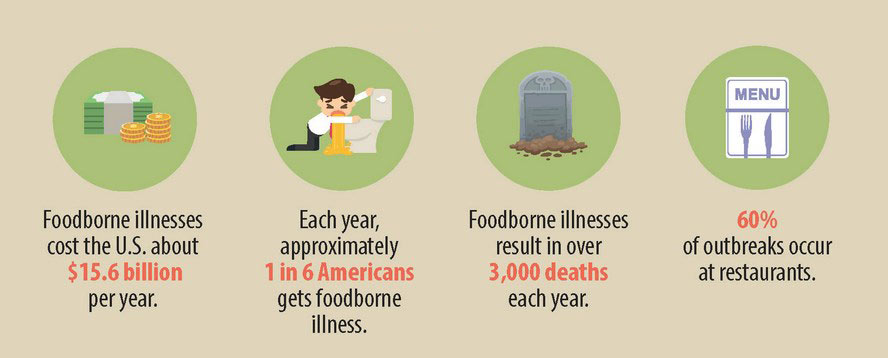 Just because someone else cooked for you, doesn't mean you can let your guard down when it comes to food safety. Food can get contaminated anywhere – so it's important to always follow sound food safety practices – no matter who prepares the meal or where you eat.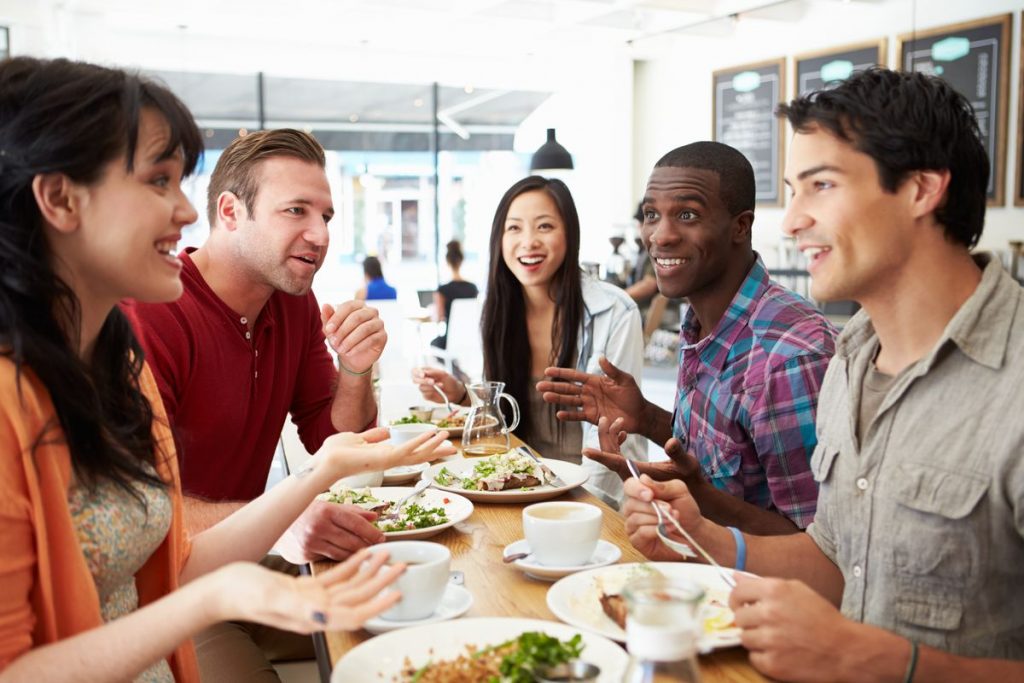 Food Safety Observations for Dining Out
For those looking for new places to enjoy dining out, follow some basic food safety observations to keep you and your date safe:
Check Inspection Scores
Many state health departments make restaurant health inspection scores available on the web. Check the score before going to the restaurant or check when you get there.
Make Sure the Restaurant Is Clean
Confirm that restaurant tables, floors, and utensils are clean. If not, you may want to take your business elsewhere.
Check That Your Food Is Cooked Thoroughly
Meat, fish, poultry, and eggs should be cooked thoroughly to kill germs. If food is served undercooked or raw, send it back.
Properly Handle Your Leftovers
Taking your food to go? Remember to refrigerate within 2 hours of eating out.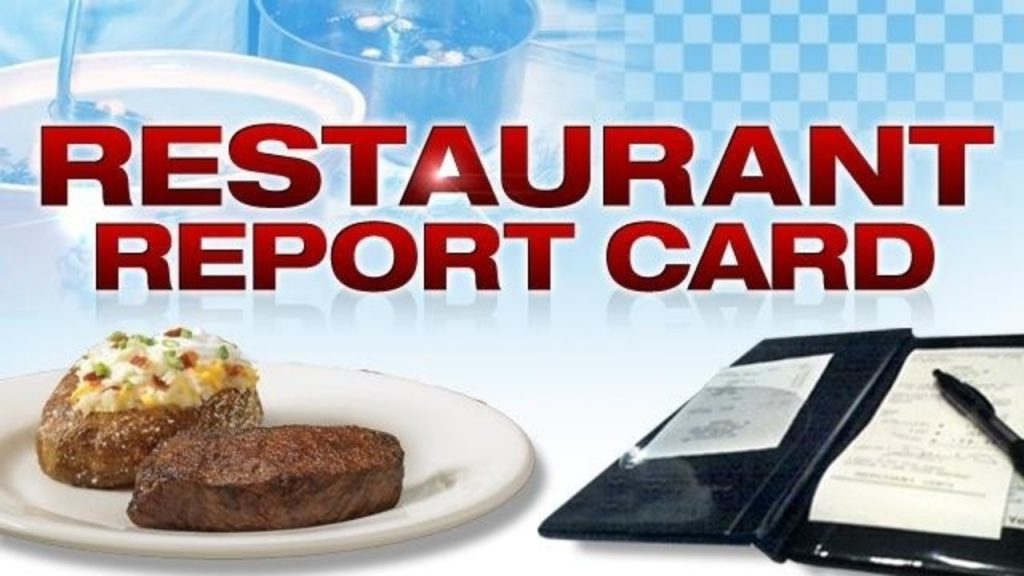 The Two-Hour Rule & The Danger Zone (40°F – 140°F)
The absolute maximum time for leaving prepared foods at room temperature is 2 hours—including time for preparation, serving and eating. Bacteria grows rapidly between the temperatures of 40°F and 140°F.  Discard any perishable foods left at room temperature longer than 2 hours. If you are eating outdoors at a picnic or cookout where temperatures are over 90°F, discard foods after 1 hour.

Food Safety Training - 10% OFF SALE
Learn about proper hygiene, cross contamination, cold and hot food safety, foodborne pathogens, and best practices to prevent foodborne illness.
Food Manager Training & ANSI Certification - $99.00
Food Handler Training - only $7.00!
HACCP Training 16hr/4hr/1hr
Food Allergy Training - $15.00
10% OFF: Promo "train10off" at Checkout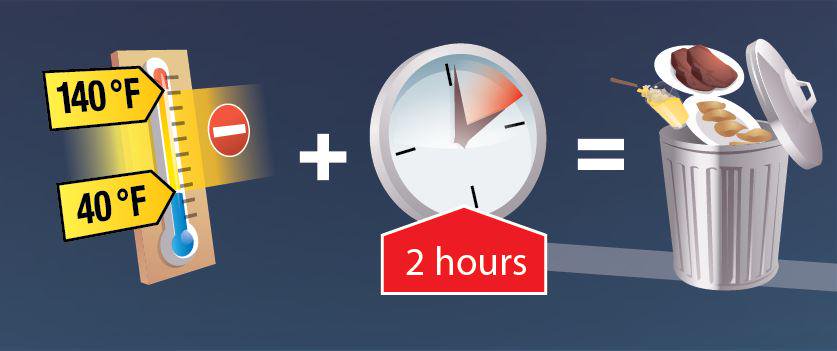 Avoid an Allergic Reaction When Dining Out
For diners with food allergies, going out to eat can be life-threatening. Studies show that roughly 2% of adults and 5% of infants and young children in the United States suffer from food allergies, and around 30,000 consumers require emergency room treatment for allergic reactions to food each year. It is very important for you to be aware of your food allergies.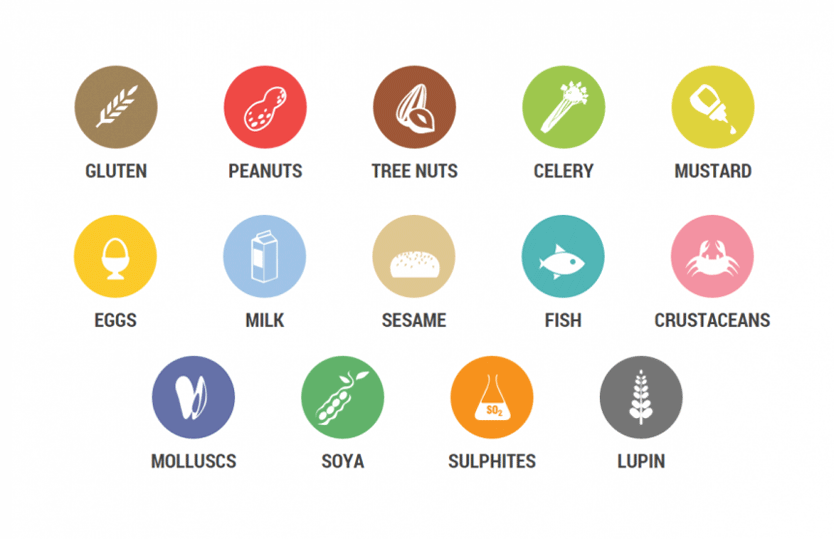 "The Big 8" are the eight most common food allergies: milk, fish, soybeans, tree nuts, peanuts, eggs, shellfish, and wheat. Avoid crossing these common allergens with other foods by using food allergy safety products.
Bring a chef card. This wallet-sized card lists your food allergies and states that your food must be cooked in a clean and safe area to avoid cross-contact. FARE has a chef card template available in English and nine foreign languages.
Be prepared. No matter how carefully you've planned or how safe you feel at a particular restaurant, accidents can still happen when you're dining out. Never leave home without your epinephrine auto-injector and any additional medications your doctor prescribes. Consider wearing your medical identification (e.g., bracelet, other jewelry) as well.
Infographic (Protect Yourself When Eating Out):