Restaurants remain the nation's second-largest private-sector employer, providing jobs and careers for about one in 10 working Americans. A career in food service industry offers countless opportunities, diversity, job settings, pay, and benefits with a promising job outlook.
By keeping up with stats and emerging trends, food service businesses can make better business decisions and offer their guests a fresh experience.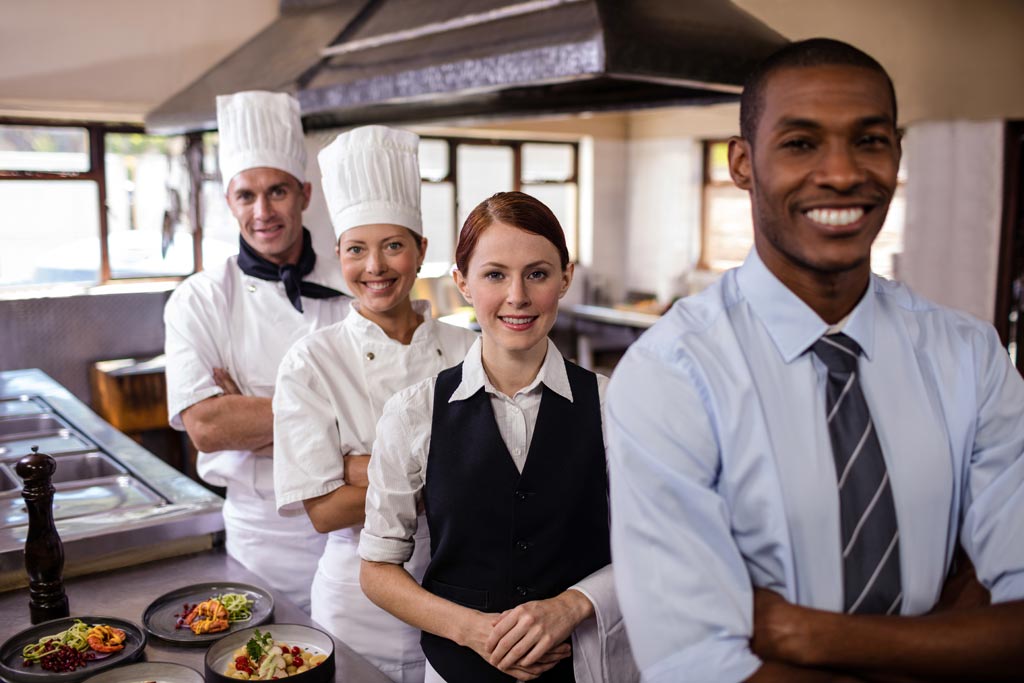 National Restaurant Association
In the National Restaurant Association's (NRA) – State of the Restaurant Industry Report, it's key findings demonstrate how the economic conditions surrounding food service related careers are growing and have plenty to offer including:
Restaurant industry sales are forecast to reach $863 billion in 2019.
About 1.6 million new restaurant jobs are projected to be added through 2029.

Food Safety & Allergy Training - 10% OFF SALE
Learn about proper hygiene, cross contamination, cold and hot food safety, foodborne pathogens, and best practices to prevent foodborne illness.
Food Manager Training & ANSI Certification - $99.00
Food Handler Training - only $7.00!
HACCP Training: 16hr/4hr/1hr
Food Allergy Training - $15.00
Enter Promo "train10off" at Checkout
Restaurant Industry Quick Facts
$863 billion: Restaurant industry's projected sales in 2019.
1 million+: Restaurant locations in the United States.
15.3 million: Restaurant industry employees.
1.6 million: New restaurant jobs created by 2029.
10%: Restaurant workforce as part of the overall U.S. workforce.
9 in 10: Restaurant managers who started at entry level.
8 in 10: Restaurant owners who started their industry careers in entry-level positions.
9 in 10: Restaurants with fewer than 50 employees.
7 in 10: Restaurants that are single-unit operations.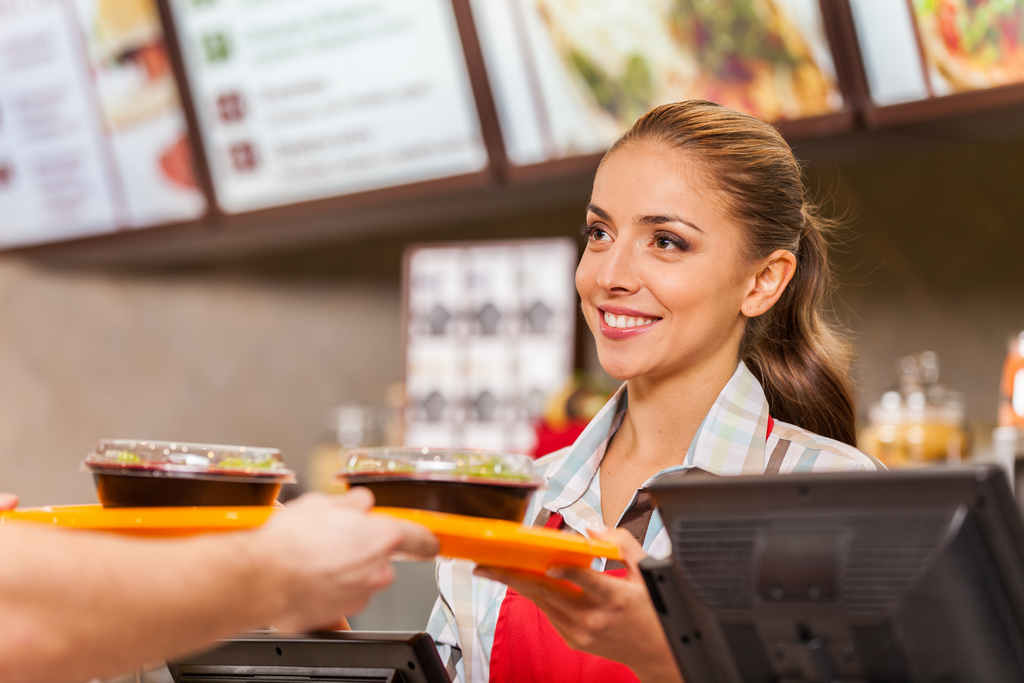 U.S. Department of Labor – Bureau of Labor Statistics
According to an analysis of data from the U.S. Department of Labor, restaurants have added jobs with annual incomes between $45,000 and $74,999 at a rate more than three times stronger than the overall economy. Between 2010 and 2017, the number of restaurant jobs in this income range jumped 71 percent. In comparison, the total number of jobs in the economy with incomes in this range rose just 21 percent.
Employment of food preparation and serving related occupations is projected to grow 9% through 2029, about as fast as the average for all occupations. Population and income growth are the main reason for this greater consumer demand for food, resulting in more restaurants and grocery stores.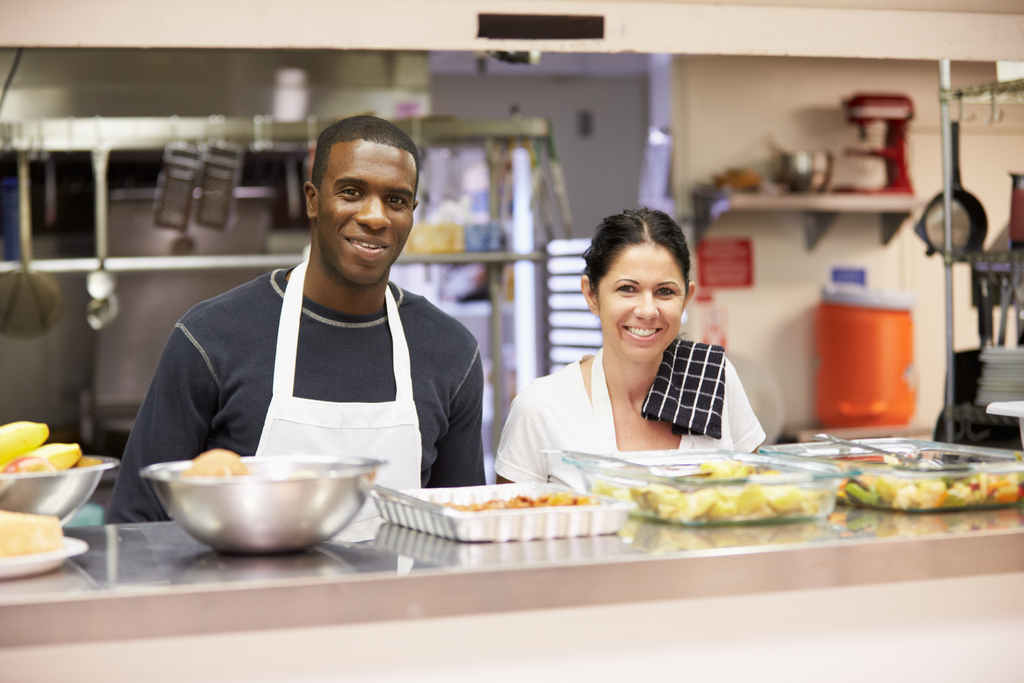 Restaurant Review Statistics
On-the-Job Training
Once you have a food safety training or certification, you will still have to learn the ropes of your new food service job. You will need to learn how to speak with customers, become familiar with restaurant policies specific to your new job, learn the menu, and recognize how to use the computer system.
References
Linkedin – National Restaurant Association
https://www.linkedin.com/company/national-restaurant-association
National Restaurant Association. State of the Restaurant Industry
https://www.restaurant.org/research/reports/state-of-restaurant-industry
BLS – Occupational Outlook Handbook – Food Preparation and Serving Occupations
https://www.bls.gov/ooh/food-preparation-and-serving/home.htm
Bureau of Labor Statistics, Occupational Outlook Handbook, Food Preparation Workers
https://www.bls.gov/ooh/food-preparation-and-serving/food-preparation-htm
Bureau of Labor Statistics, Occupational Outlook Handbook, Cooks
https://www.bls.gov/ooh/food-preparation-and-serving/cooks.htm
Bureau of Labor Statistics, Occupational Outlook Handbook, Chefs and Head Cooks,
https://www.bls.gov/ooh/food-preparation-and-serving/chefs-and-head-cooks.htm
Bureau of Labor Statistics, U.S. Department of Labor, Occupational Outlook Handbook, Food Service Managers,
https://www.bls.gov/ooh/management/food-service-managers.htm
National Restaurant Association – Restaurant Industry Facts at a Glance
https://www.restaurant.org/research/restaurant-statistics/restaurant-industry-facts-at-a-glance