November is a time of celebration bringing family and friends together around a banquet of traditional foods and family recipes. But it does not have to be a season of food illness. Take a few simple steps to celebrate eating food safely in November. It's fun and easy!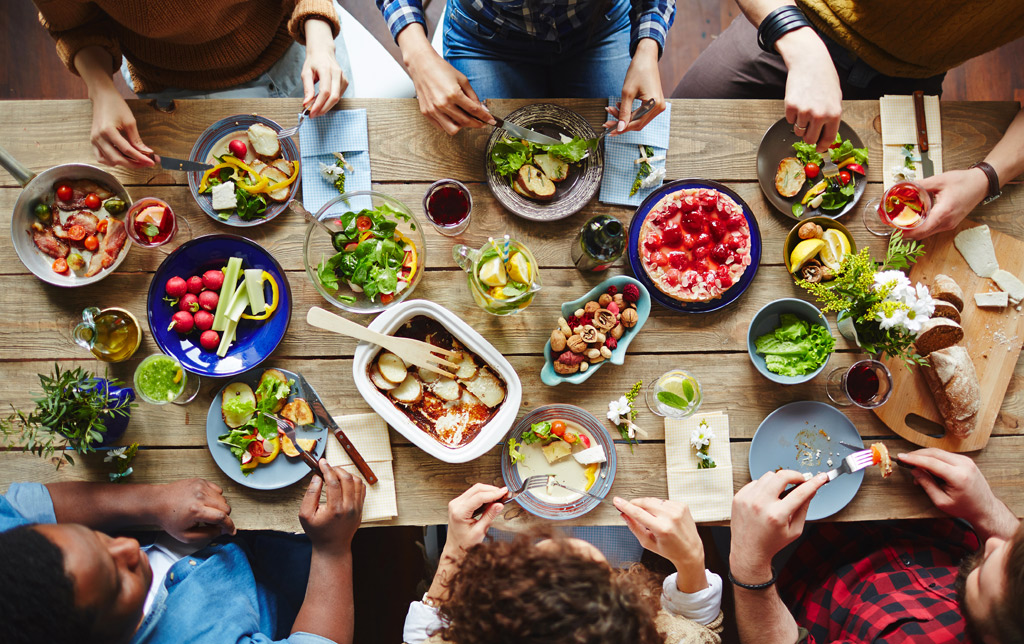 November is a big month for food and drink lovers to celebrate. Not only is there obviously Thanksgiving, but it just so happens there are many other food and drink celebration days in November.
Along with Thanksgiving – which is always celebrated on the fourth Thursday of November – there are so many food and drink celebrations to look forward to in the month of November, check out the list below:
November 2 – National Deviled Egg Day
November 3 – National Sandwich Day
November 4 – National Candy Day
November 5 – National Doughnut Day
November 6 – National Nachos Day
November 9 – National Greek Yogurt Day
November 11 – National Sundae Day
November 14 – National Spicy Guacamole Day
November 16 – National Fast Food Day
November 17 – National Baklava Day
November 18 – National Apple Cider Day
November 21 – National Cranberry Day
November 22 – National Cashew Day
November 23 – National Espresso Day
November 25 – National "Eat With A Friend" Day
November 26 – National Cake Day
November 28 – National French Toast Day
November 29 – National Lemon Creme Pie Day
November 30 – National Mousse Day
Clean Separate Cook Chill
Along with celebrating preparing and eating and drinking your favorites, practice proper food safety procedures so foodillness will not ruin your season of feasting.
By following four simple steps, you can protect your families and friends and keep your food safe.
Clean—Wash hands and surfaces often.
Separate—Separate raw meats from other foods.
Cook—Cook to the right temperature.
Chill—Refrigerate food promptly.

The Two-Hour Rule & The Danger Zone (40°F – 140°F)
Bacteria grows rapidly between the temperatures of 40°F and 140°F.  So, to prevent a foodborne illness, remember the two-hour rule.
The absolute maximum time for leaving prepared foods at room temperature is 2 hours—including time for preparation, serving and eating. Discard any perishable foods left at room temperature longer than 2 hours. If you are eating outdoors at a picnic or cookout where temperatures are over 90°F, discard foods after 1 hour.