Proper nutrition is not the same thing as having safe food. Likewise, always practice proper food safety measures and procedures to also prevent foodborne illness.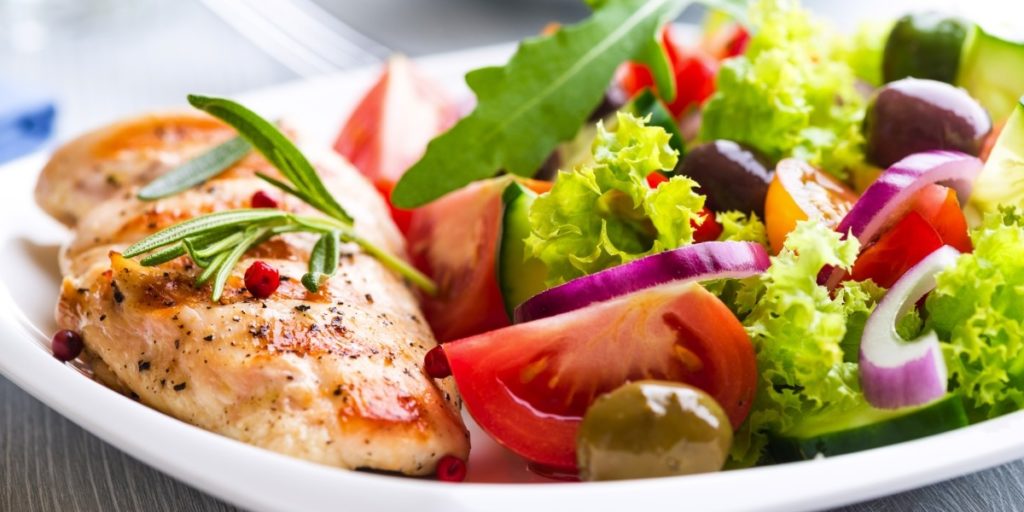 Fruit and Vegetables
Fruits and vegetables are an important part of a healthy diet.  But, raw fruit and vegetables may contain harmful germs, such as Salmonella, E. coli, and Listeria, which can make you and your family sick with food poisoning. In the United States, nearly half of foodborne illnesses are caused by germs on contaminated fresh produce.
It is important to learn how to handle and prepare them safely in order to reduce the risks of foodborne illness. There are steps that can help keep you healthy – and your fruits and vegetables safer to eat – from the store to your table.
Wash
Wash your hands before and after preparing fruits and vegetables.
Wash or scrub all fruits and vegetables under running water before eating, cutting, or cooking.
Fruits and vegetables labeled "prewashed" do not need to be washed.
Keep Cold
Refrigerate cut, peeled, or cooked fruits and vegetables as soon as possible, or within 2 hours. Refrigerate within 1 hour if the temperature outside is above 90°F.
Use a refrigerator thermometer to make sure the temperature stays at 40°F or below.
Separate
Store fruits and vegetables away from, and not next to or below, raw meat, poultry, or seafood. These items can drip juices that may have germs.
Use a separate cutting board for fruits and vegetables that is never used for cutting or preparing raw meats, poultry, or seafood.
Wash cutting boards, countertops, and utensils with hot, soapy water before and after preparing fruits and vegetables.
Anyone can get a foodborne illness, but people in certain groups are more likely to get sick and to have a more serious illness. These groups of people are:
Young children
Pregnant women
Adults aged 65 and older
People with weakened immune systems
Bacteria "Danger Zone" (40°F – 140°F)
Bacteria grows rapidly between the temperatures of 40° F and 140° F. After food is safely cooked, hot food must be kept hot at 140° F or warmer to prevent bacterial growth.

Food Safety Training - 10% OFF HOLIDAY SALE
Learn about proper hygiene, cross contamination, cold and hot food safety, foodborne pathogens, and best practices to prevent foodborne illness.
Food Manager Training & ANSI Certification - $99.00
Food Handler Training - only $7.00!
HACCP Training 16hr/4hr/1hr
Food Allergy Training - $15.00
10% OFF: Promo "train10off" at Checkout
Perishable food should not sit out for more than 2 hours. Within 2 hours of food being cooked, leftovers must be refrigerated. Throw away all perishable foods that have been left in room temperature for more than 2 hours (1 hour if the temperature is over 90° F).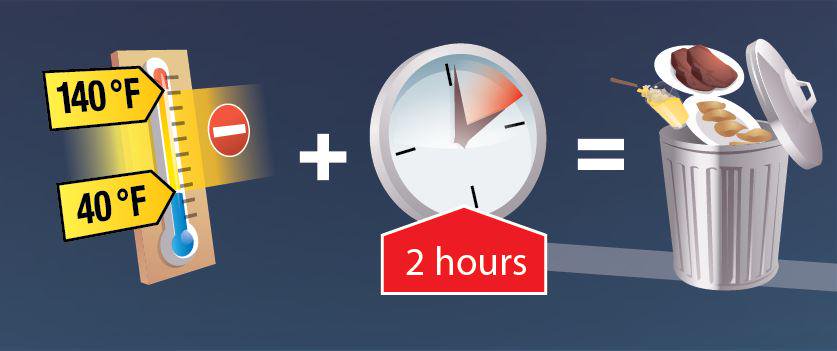 Food Safety Steps: Separate – Chill – Clean – Cook
Food poisoning peaks in the summer months when warmer temperatures cause foodborne germs to flourish. Follow these steps for a safe and enjoyable grilling season:
Separate
When shopping, pick up meat, poultry, and seafood last, right before checkout. Separate them from other food in your shopping cart and grocery bags. To guard against cross-contamination, put packages of raw meat and poultry into individual plastic bags.
Chill
Keep meat, poultry, and seafood refrigerated until ready to grill. When transporting, keep below 40°F in an insulated cooler.
Clean
Wash your hands with soap before and after handling raw meat, poultry, and seafood. Wash work surfaces, utensils, and the grill before and after cooking.
Check your grill and tools
Use a moist cloth or paper towel to clean the grill surface before cooking. If you use a wire bristle brush, thoroughly inspect the grill's surface before cooking. Wire bristles from grill cleaning brushes may dislodge and stick into food on the grill.
Don't cross-contaminate
Throw out marinades and sauces that have touched raw meat juices, which can spread germs to cooked foods. Use clean utensils and a clean plate to remove cooked meat from the grill.

Cook
Use a food thermometer to ensure meat is cooked hot enough to kill harmful germs. When smoking, keep temperatures inside the smoker at 225°F to 300°F to keep meat a safe temperature while it cooks.
145°F – whole cuts of beef, pork, lamb, and veal (stand-time of 3 minutes at this temperature)
145°F – fish
160°F – hamburgers and other ground beef
165°F – all poultry and pre-cooked meats, like hot dogs
Smoking:
250°F – 300°F – inside smoke
After Grilling:
140°F or warmer – until it's served
Refrigerate
Divide leftovers into small portions and place in covered, shallow containers. Put in freezer or fridge within two hours of cooking (one hour if above 90°F outside).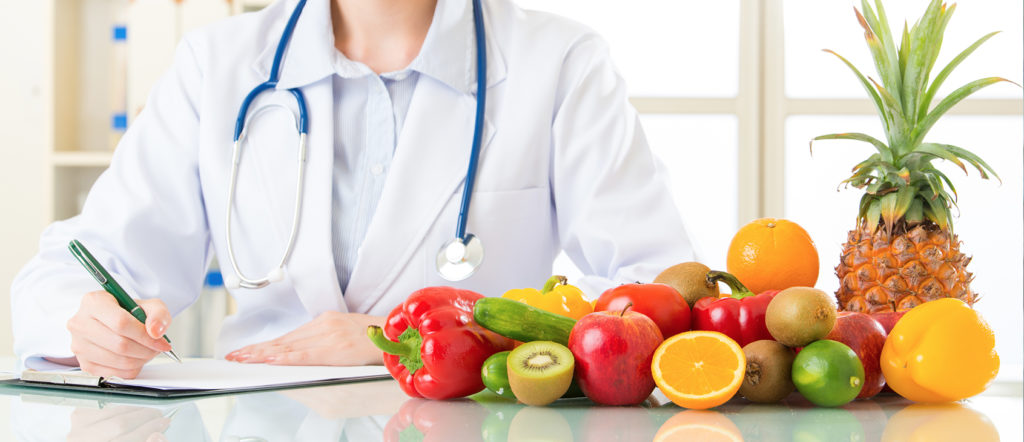 Summary
Practice good nutrition by eating a balanced diet of protein, carbohydrates, healthy fats, vitamins and minerals, but always use proper food safety techniques to remain well.