Going to the beach? While preparing for the heat – also plan ahead for food safety. While packing your lunches, remember to pack at least 2 cold sources to help your food stay safe throughout the whole day. Frozen fruits and water bottles work perfectly!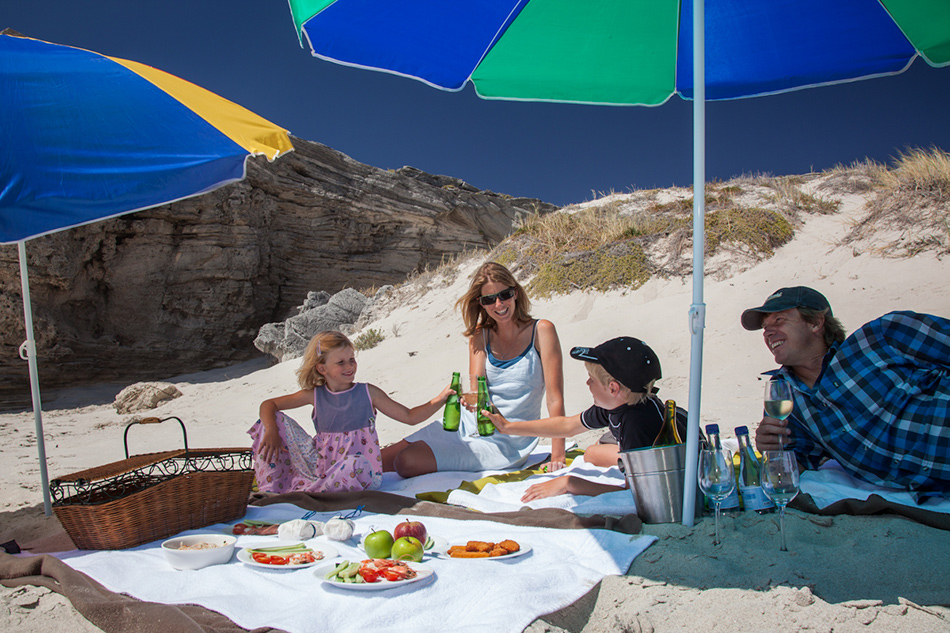 Plan ahead when going to the beach. Take along only the amount of food that can be eaten to avoid having leftovers. If grilling, make sure local ordinances allow it. Coolers should be partially buried in the sand, covered with blankets and in the shade of a beach umbrella. Bring along moist towelettes for cleaning hands.

Food Safety Training - 10% OFF SALE
Learn about foodborne pathogens, cross contamination, hot and cold food holding, personal hygiene and how to prevent foodborne illnesses.
Food Manager Training & ANSI Certification - $99.00
Food Handler Training - only $7.00
HACCP Training 16hr/4hr/1hr
10% OFF: Promo "TRAIN10OFF" at Checkout
Why Food Safety Care Increases During Summer
Due to a variety of factors, including warmer temperatures, foodborne illness increases in summer. Stay healthy and safe during warmer months by following these food safety recommendations:
Use an insulated cooler filled with ice or frozen gel packs.  Frozen food can also be used as a cold source.
Foods that need to be kept cold include raw meat, poultry, and seafood; deli and luncheon meats or sandwiches; summer salads (tuna, chicken, egg, pasta, or seafood); cut up fruit and vegetables; and perishable dairy products.
A full cooler will maintain its cold temperature longer than a partially filled one.  When using a cooler, keep it out of the direct sun by placing it in the shade or shelter.
Avoid opening the cooler repeatedly so that your food stays colder longer.
When serving food outdoors:
Perishable food should not sit out for more than two hours.  In hot weather (above 90 °F), food should NEVER sit out for more than one hour.
Serve cold food in small portions, and keep the rest in the cooler.  After cooking meat and poultry on the grill, keep it hot until served – at 140 °F or warmer.
Keep hot food hot by setting it to the side of the grill rack, not directly.
Outdoor Food Safety More Information: