Are you and your family totally prepared for a power outage or flooding caused by a tropical storm or a hurricane?
Knowing how to determine if food is safe and how to keep food safe will help minimize the potential loss of food and reduce the risk of foodborne illness.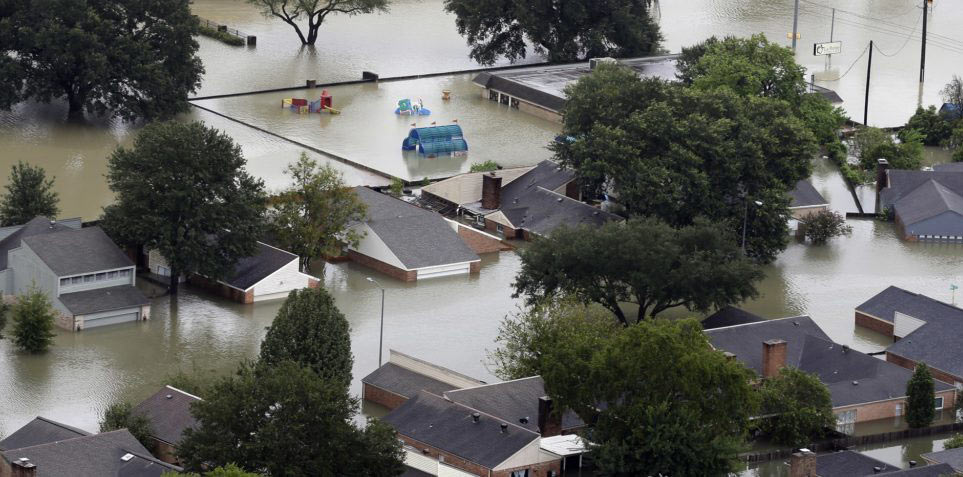 Before a Weather Emergency
Get shelf-stable foods, such as canned goods and powdered or boxed milk. These can be eaten cold or heated on the grill.
Multiple coolers: Consider packing beverages in one cooler and perishable foods in another since you are likely to grab beverages most often.
Food thermometer. A food thermometer should be a necessity in your kitchen anyway. With these thermometers you can quickly check the internal temperatures of food for doneness and safety.
Keep cold foods cold. Place cold food in coolers with frozen gel packs or ice. Keeping it at 40°F or below prevents bacterial growth.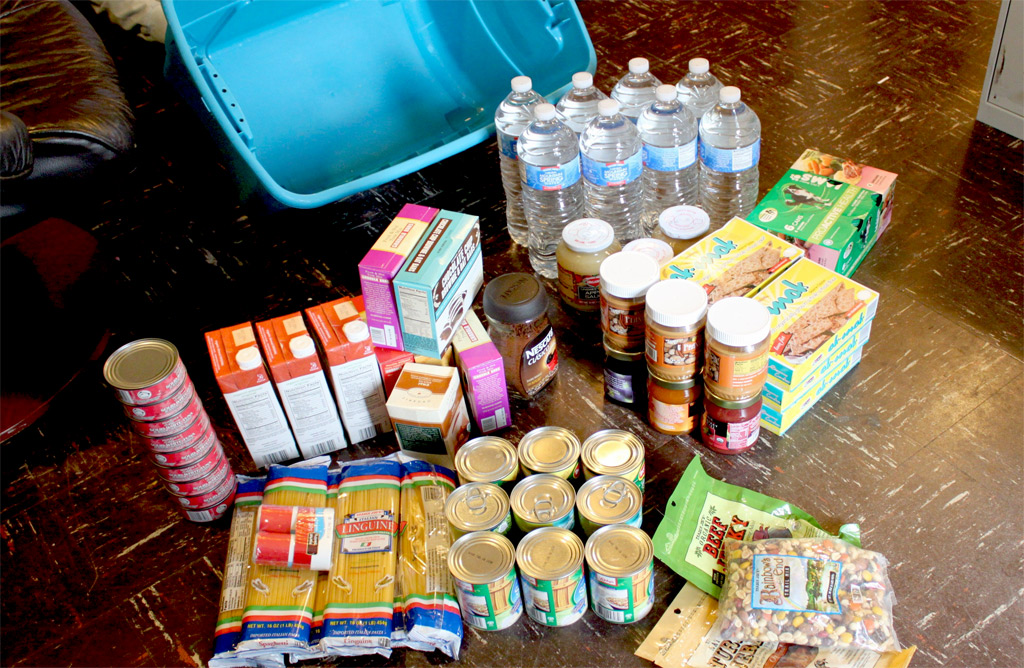 Food Safety for Short Power Outages
If your power has gone out recently, the USDA recommends some steps to take:
Avoid opening the fridge and freezer doors unless you need to. If kept closed, the food will stay cold for longer — a shut refrigerator will keep food cold for about four hours while a full freezer will hold its temperature for about 48 hours (24 hours if half-full).
Place meat and poultry to one side of the freezer or on a tray. This helps prevent cross contamination of thawing juices.
Use dry or block ice to keep the refrigerator as cold as possible. Fifty pounds of dry ice should keep a fully-stocked 18-cubic-feet freezer cold for two days.
Food Cooler. Coolers filled with ice can preserve food slightly longer during a power outage.
Food Thermometer. Having a digital thermometer to check the internal temperatures of food ensures they're cold enough to use safely.

Food Safety & Allergy Training - 10% OFF SALE
Learn about proper hygiene, cross contamination, cold and hot food safety, foodborne pathogens, and best practices to prevent foodborne illness.
Food Manager Training & ANSI Certification - $99.00
Food Handler Training - only $7.00!
HACCP Training 16hr/4hr/1hr
Food Allergy Training - $15.00
Enter Promo "train10off" at Checkout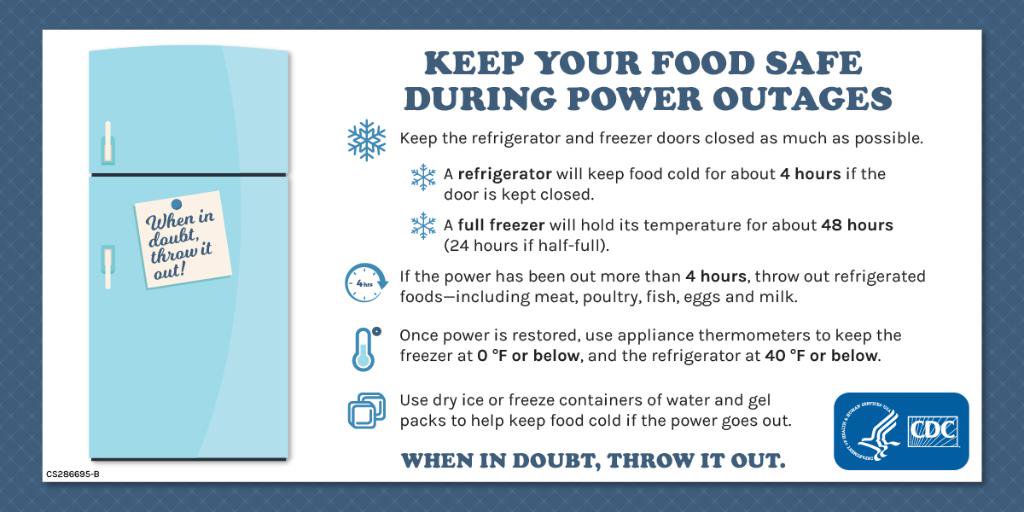 Before the Next Disaster Strikes
Make a plan with the necessary food, water, and items to get you through the various types of emergencies for your locale. Disasters don't plan ahead. But you can.
Pan to have at least a 3-day supply of food on hand. Keep foods that:
Have a long storage life
Require little or no cooking, water, or refrigeration, in case utilities are disrupted
Meet the needs of babies or other family members who are on special diets
Meet pets' needs
Are not very salty or spicy, as these foods increase the need for drinking water, which may be in short supply
Prepare a Disaster Survival Kit – Browse Disaster Kits here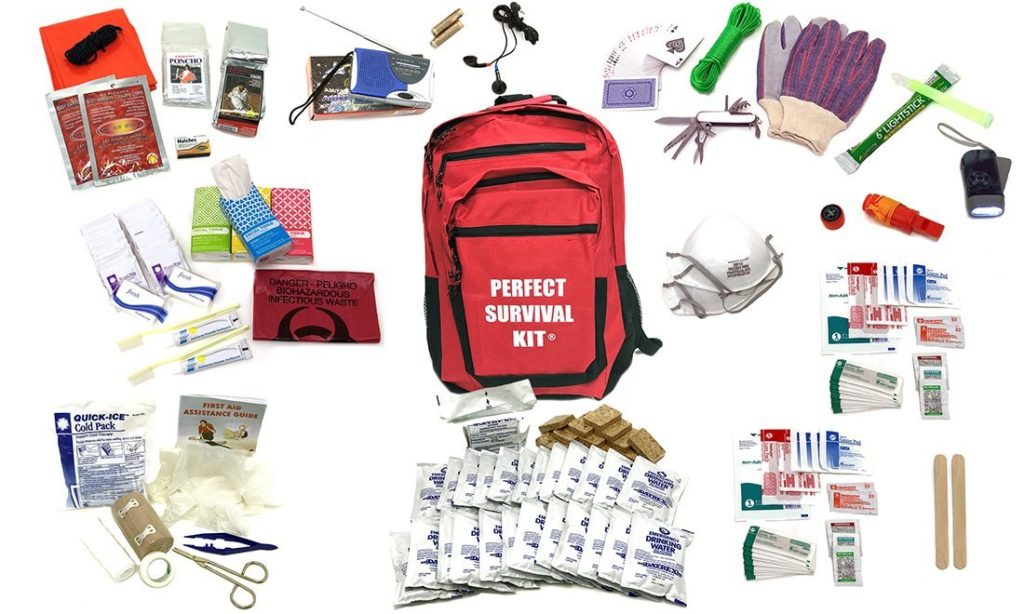 There are many things you can do to minimize the impact on your health before disaster strikes. Put together an emergency food survival kit. Do it now and make sure you include the following items to last at least three days:
canned and/or dried food – luncheon meat, ham, fish, fruits, vegetables, cereals, tea, coffee, powdered soup, salt, sugar, sweets, biscuits, a can opener
a portable gas cooker or barbeque to cook on
eating equipment – utensils, knives, pots, cups, plates, bowls, matches, lighters
bottled water – 3 pints per person per day, or 6 to 8 large plastic soft-drink bottles of water per person per day
bottled water – 1 pint for washing food and cooking each meal, washing dishes and washing yourself
milk powder
Check and renew food and water every year, taking into account medical or dietary conditions in your family. If you have babies or children, make sure they have enough suitable food.
If you live in a flood-prone area, keep your food survival kit above the likely reach of flood water.
Hurricane Hazards and How to Prepare for Them

Additional Resources