National Wine and Cheese Day encourages people to experiment and enjoy one of the most basic, and classic, food-and-drink pairings.
But before you celebrate, educate yourself on the prevalence of harmful bacteria in various types of cheeses. Soft cheeses made with raw (unpasteurized) milk can contain harmful germs such as Listeria. Cheese made with pasteurized milk is a safer choice.
The growing popularity of unpasteurized dairy to create milk and cheese products in the U.S. has raised public health concerns.
Raw Milk and Cheese Illness Stats
A report from the June 2017 issue of the journal Emerging Infectious Diseases of the CDC states that:
Raw milk and cheese products account for 96% of foodborne illnesses linked to contaminated dairy and cheeses;
Unpasteurized dairy products cause 840 times more illnesses and 45 times more hospitalizations than pasteurized products;
Were estimated to cause on average 761 illnesses and 22 hospitalizations per year in the United States.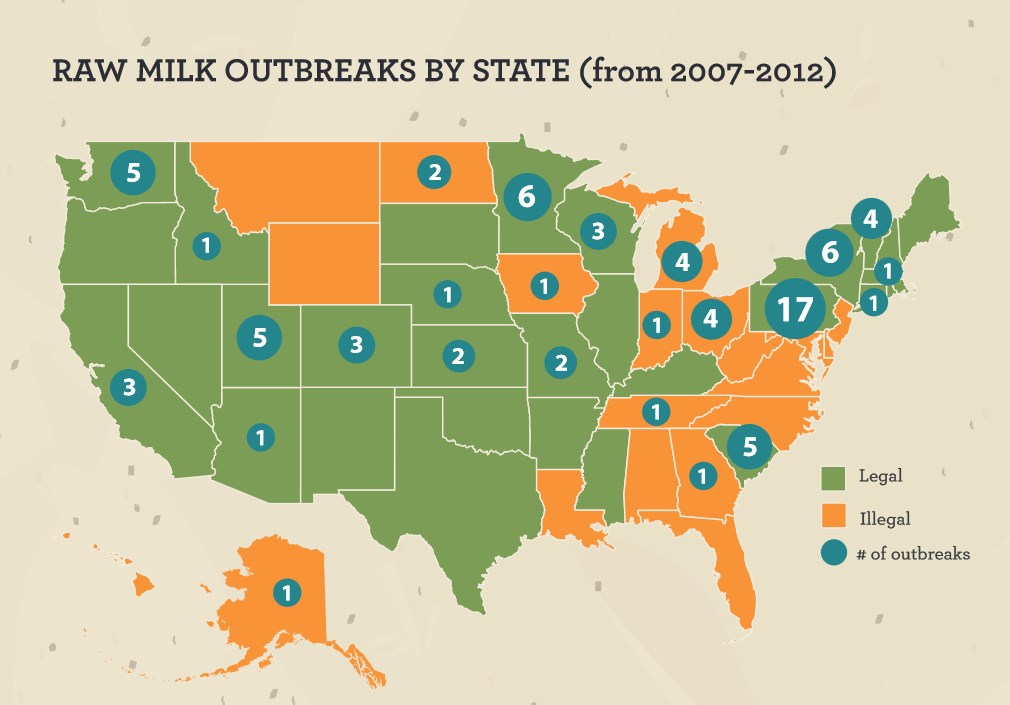 Listeria monocytogenes is often connected to unpasteurized dairy products. It can cause serious and sometimes fatal infections in young children, pregnant women and the elderly.

Food Safety & Allergy Training - 10% OFF SALE
Learn about proper hygiene, cross contamination, cold and hot food safety, foodborne pathogens, and best practices to prevent foodborne illness.
Food Manager Training & ANSI Certification - $99.00
Food Handler Training - only $7.00!
HACCP Training: 16hr/4hr/1hr
Food Allergy Training - $15.00
Enter Promo "train10off" at Checkout
As consumption of unpasteurized dairy products grows, illnesses will increase steadily; a doubling in the consumption of unpasteurized milk or cheese could increase outbreak-related illnesses. Proponents of raw milk consumption rave about its positive health effects, pointing out that leafy green vegetables actually cause more foodborne illnesses than dairy product
What is raw dairy or milk?
Raw milk is milk from cows, sheep, or goats that has not been pasteurized to kill harmful bacteria. This raw, unpasteurized milk can carry dangerous bacteria such as Salmonella, E. coli, and Listeria, which are responsible for causing numerous foodborne illnesses.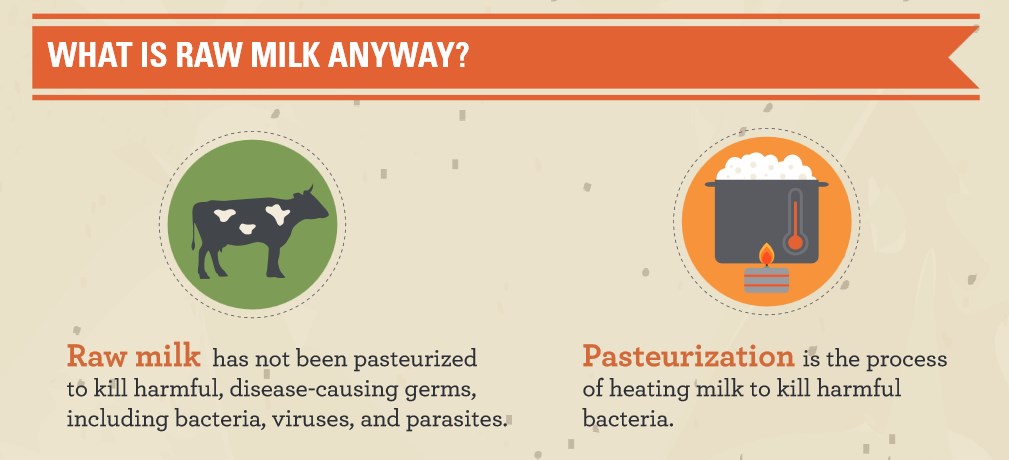 Raw Dairy Promotes Bacteria Growth
Raw milk is milk that has not been pasteurized. Milk is an excellent medium for microbial growth, and when stored at ambient temperature bacteria and other pathogens soon proliferate.

Illness and Deaths Caused by Raw Milk & Cheese
The illness and deaths highlighted concerns over safety regulations around artisanal cheese production in the United States, particularly around the raw-milk cheese segment, which re-emerged only about a decade ago, experts say. The stats continue a debate between the virtues of raw-milk cheese, which aficionados say tastes better, and safety.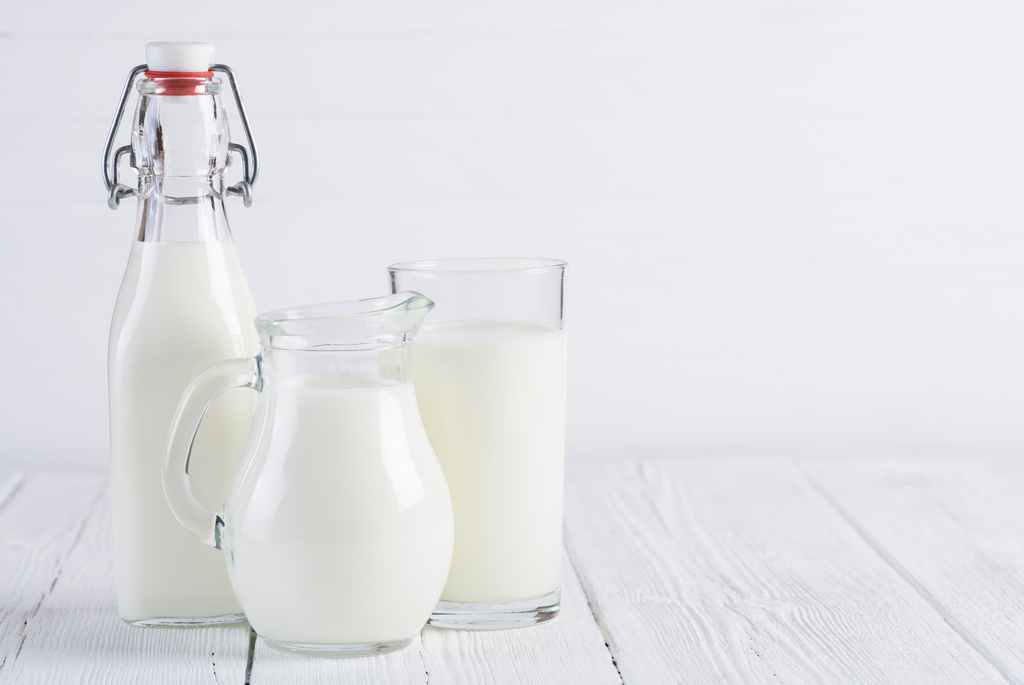 Groups Vulnerable to Raw Milk
Harmful bacteria can seriously affect the health of anyone who drinks raw milk, or eats foods made from raw milk. However, the bacteria in raw milk can be especially dangerous to people with weakened immune systems, older adults, pregnant women, and children. In fact, the CDC analysis found that foodborne illness from raw milk especially affected children and teenagers.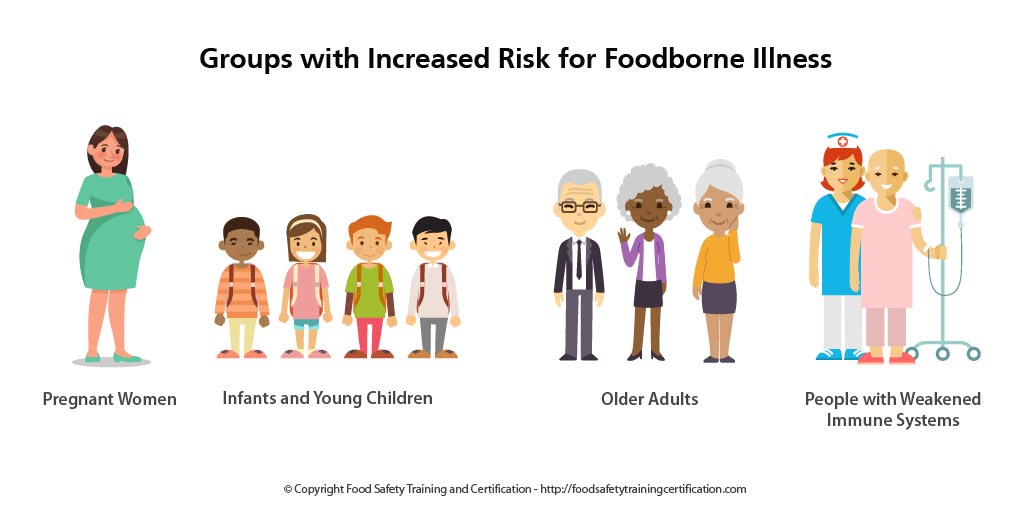 National Wine and Cheese Day on Social Media
Resources and References
Infographic: Raw Milk and Food Safety – Source: CDC – Raw Milk and Food Safety
Costard, S., Espejo, L., Groenendaal, H., & Zagmutt, F. J. (2017). Outbreak-Related Disease Burden Associated with Consumption of Unpasteurized Cow's Milk and Cheese, United States, 2009–2014. Emerging Infectious Diseases, 23(6), 957-964. https://dx.doi.org/10.3201/eid2306.151603.
CDC. National Notifiable Diseases Surveillance System. Cryptosporidiosis (Cryptosporidium spp.): 2012 case definition. Atlanta, GA: US Department of Health and Human Services, CDC; 2014. Available at http://wwwn.cdc.gov/nndss/script/casedef.aspx?condyrid=648&datepub=1/1/2012%2012:00:00%20am.
Robinson TJ, Scheftel JM, Smith KE. Raw milk consumption among patients with non–outbreak-related enteric infections, Minnesota, USA, 2001–2010. Emerg Infect Dis 2014;20:38–44.
Harper CM, Cowell NA, Adams BC, Langley AJ, Wohlsen TD. Outbreak of Cryptosporidium linked to drinking unpasteurised milk. Commun Dis Intell Q Rep 2002;26:449–50.
Langer AJ, Ayers T, Grass J, Lynch M, Angulo FJ, Mahon BE. Nonpasteurized dairy products, disease outbreaks, and state laws—United States, 1993–2006. Emerg Infect Dis 2012;18:385–91.
Mungai EA, Behravesh CB, Gould LH. Increased outbreaks associated with nonpasteurized milk, United States, 2007–2012. Emerg Infect Dis 2015;21:119–22.