Recent food illness outbreaks linked to agricultural water have caused industry experts to question why there are not adequate food safety regulations for where irrigation water sources originate or for agricultural runoff.
Currently, growers aren't required to test their irrigation water for pathogens – such as E. coli. As a result, contaminated water can end up on fruits and vegetables and can contaminate other water sources.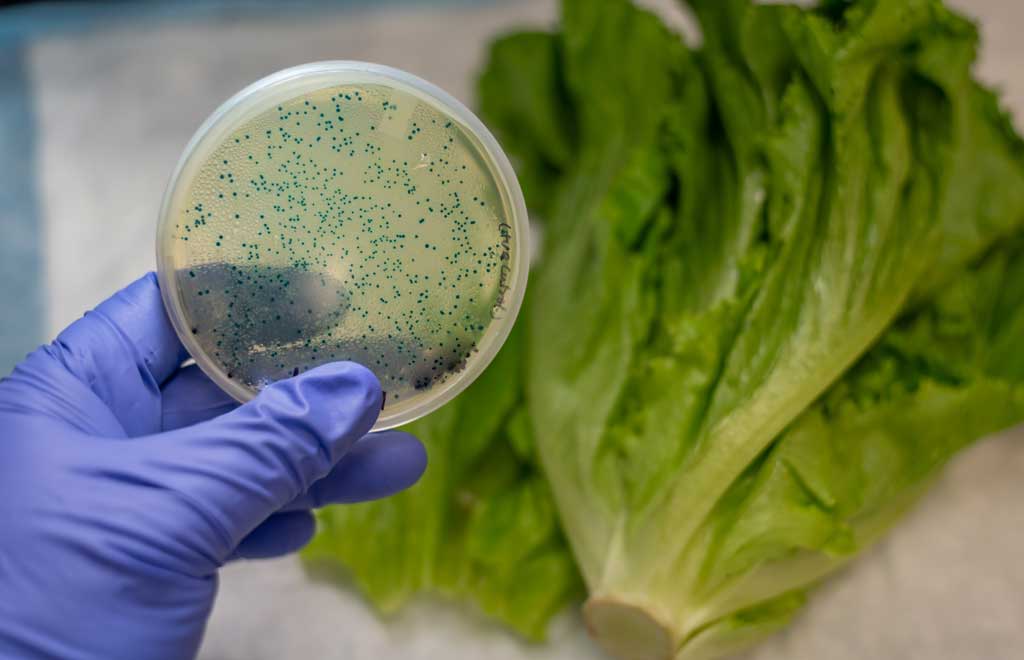 Multi-State Outbreak of E. coli Linked to Contaminated Irrigation Water
In 2018, the federal government warned everyone to throw away all romaine lettuce. That's because romaine contaminated with a virulent form of E. coli bacteria – which eventually caused 200 to be sickened and five people's lives.
Read more: CDC: 2018 Romaine Lettuce Outbreak – Investigation Summary
This outbreak was finally traced to romaine grown in the region of Yuma, Arizona, where an irrigation canal was tainted with the E. coli strain. The canal ran along a huge animal feeding operation sitting nearby the romaine farms. E. coli comes from the intestines of cattle and other animals.
The FDA could not directly link the bacteria to the cattle operation and it took them months to determine the source of the outbreak. The FDA could not determine where the tainted lettuce originated or why it was contaminated in the outbreak – all because of the lack of unregulated tracking procedures. This event clearly identifies lack of safety measures to protect consumers.

Food Safety & Allergy Training - 10% OFF SALE
Learn about proper hygiene, cross contamination, cold and hot food safety, foodborne pathogens, and best practices to prevent foodborne illness.
Food Manager Training & ANSI Certification - $99.00
Food Handler Training - only $7.00!
HACCP Training: 16hr/4hr/1hr
Food Allergy Training - $15.00
Enter Promo "train10off" at Checkout
Agricultural Runoff Issues Need to be Fixed
Polluted agricultural runoff is the leading source of water pollution in rivers and lakes. The pesticides in runoff can build up in fish, which can expose people who eat the fish to high levels of chemicals. Polluted agricultural runoff can also trigger harmful algae blooms in coastal waters.
Which pollutants are of greatest concern and who is at risk?
High levels of nitrates from fertilizers in runoff can contaminate drinking water. Nitrates can also cause potentially fatal "blue baby" syndrome in very young infants by disrupting oxygen flow in the blood.
Other pollutants from agricultural runoff include:
Heavy metals
Herbicides
Nutrients such as nitrogen and phosphorus
Pesticides
Salts
Soil particles
Farm workers and residents of nearby communities are at risk. They should reduce their risk by:
Routinely test well water for chemical contamination.
If well water has high levels of chemicals, contact local or state health agency or the Centers for Disease Control and Prevention for information on how to reduce exposure to these chemicals.
Regularly maintain wastewater systems – such as septic tanks so that wastewater does not reach the ground surface.
Properly dispose of all household chemical products – such as solvents, paint, and motor oil.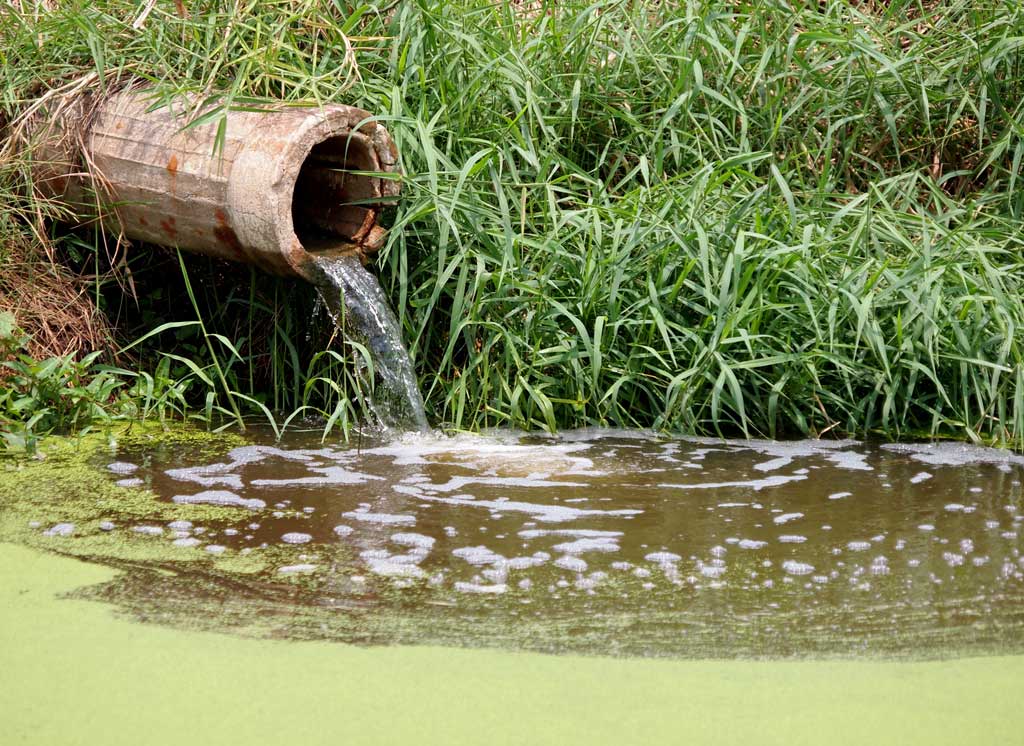 Glaring Water Runoff Regulatory Problems
The FDA's Food Safety Modernization Act (FSMA), signed into law on January 4, 2011, was the most sweeping reform of our food safety laws in more than 70 years. The Food Safety Modernization Act (FSMA) law was supposed to change the inadequate safety measures and procedures of the food supply.
But, farm-lobbied members of Congress have hampered the FDA, which handles food safety, by mandating less than is needed to update the rules to prevent illness and save lives. The FDA still has a breakdown of FSMA rules and delayed compliance dates.
There is a glaring regulatory problem with farmers and food safety: Growers aren't required to test their irrigation water for pathogens such as E. coli. As a result, contaminated water can end up on fruits and vegetables.
The FDA – under the current Administration – responding to pressure from the farm industry and the orders to eliminate regulations – shelved the water-testing rules for at least four more years.
Additional Resources
Nitrogen and Water (US Geological Survey)Information on nitrogen, including sources, problems due to excess levels in the environment, variations in concentration, and risks of contamination.
Protecting Water Quality from Agricultural Runoff (Environmental Protection Agency)Resource on agricultural nonpoint source pollution, its sources, and how to reduce its impact on water quality.
Latest FoodSafety.gov Food Recalls & Alerts
See Recent Recalls – Get Automatic Alerts – Get Food Safety Widget: Visit Website