Ohio Level Two Food Manager Certification is an 8-hour detailed food safety training that is applicable to food establishment employees that have supervisory and management responsibility and the authority to direct and control food preparation.
Ohio Department of Health Approved: Learn2Serve Food Safety Management Principles (360Training.com) – View Here
Ohio Food Manager Certification
Ohio requires each retail food establishment to have a person-in-charge, an owner, or manager of a food establishment be a Certified Food Manager (CFM) as outlined in the Ohio's Administrative Code – Food Protection Rule – Chapter 3701-21-25 – Food Safety Certification Program.
To be fully certified, the ANSI Exam is also needed. This Exam certifies that each food manager has demonstrated – to a certifying organization – that he or she has the knowledge, skills and abilities required to protect the public from foodborne illness.
Ohio Food Manager Certification & State Info
Food Manager Certification (formerly "Level 2") – The Level Two certification in Food Protection is a more extensive training for the food manager and meets the requirement for demonstration of knowledge in rule 3717-1-02.4 (B) of the Administrative Code.
Ohio Department of Health Approved: Learn2Serve Food Safety Management Principles (360Training.com) – View Here
Food Manager Training Course
The Food Safety Manager Principles Course provides a foundational knowledge of the FDA Food Code and covers foodborne hazards and pathogens, cross contamination, proper preparation and temperature controls, proper hygiene, proper cleaning and sanitation methods, regulations, and the proper techniques to maintain a food-safe environment.
Audience: Experienced professionals in the food service industry, such as owner, manager, person-in-charge (PIC), chef, cook, or any employee.
Course Outline
Lesson 1: Introduction to Food Safety
Lesson 2: Biohazards, Foodborne Disease, and Food Spoilage
Lesson 3: Contaminants
Lesson 4: Food and Temperature Control
Lesson 5: Employee Health, Hygiene, and Training
Lesson 6: Purchasing, Receiving, and Storing Food
Lesson 7: Cleaning and Sanitizing
Lesson 8: Pest Control
Lesson 9: Facility Design
Lesson 10: HACCP System Basics
Lesson 11: FDA Guidelines for Developing a HACCP System
Lesson 12: Developing, Implementing, and Maintaining a HACCP Plan
Lesson 13: Seafood HACCP
Lesson 14: Consumer Steps to Safer Seafood
ANSI Certification Exam 
To be certified as a food manager, the individual must pass an accredited food safety examination - administered by a certification provider.
The Learn2Serve Food Protection Manager Certification is approved by the American National Standards Institute and the Conference for Food Protection (ANSI-CFP). With the exception of Connecticut, this accredited exam is accepted in all states/jurisdictions that have mandatory certification requirements for Food Management Professionals.
Reference: ANSI (American National Standards Institute)
Help with Exam 
We have partnered with PSI - a global testing, certification,  and licensing provider. The exam is proctored at a PSI test center location. 
After purchasing the exam, you should receive an email from PSI instructing you how to schedule your exam. If you do not receive this email, please contact support at 877.881.2235.
You can also click here to schedule exam online at a testing center near you.
Upon successful completion of the exam with a passing score, you may download and print a proof of completion document. The official certificate will be mailed within 15 business days of completing the exam.
Food Truck and Food Vendor
Course & Exam Summary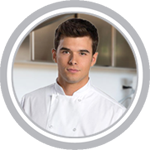 Ohio Department of Health Approved
Learn2Serve Food Safety Management Principles (360Training.com) – View Here
Course Duration: 8 Hours
Exam Duration: 1.5 Hours
Take course anywhere and anytime!
Download course certificate upon completion!
24×7 Support: (877) 881-2235 – Online
Ohio Level 2 (Two) Food Manager Certification: $85.00
Ohio Food Manager ANSI Certification Exam: $55.00
Combo Package: Learn2Serve Food Safety Management Principles & ANSI Exam:
$99.00
Save Big with Group Rates
Get huge discounts by enrolling and training all your employees. Enjoy tailored corporate solutions and training services – a free cloud-based LMS and even consulting services. Track progress, generate reports, and manage learners online. More Info
Accepted Statewide
We offer online Food Safety Training in Ohio for: Columbus, Cleveland, Cincinnati, Toledo, Akron, Dayton, Parma, Canton, Youngstown, Lorain, Hamilton, Springfield, Kettering, Elyria, Lakewood, Cuyahoga Falls, Dublin, Powell, Canfield, and many more!
Getting your Ohio Food Manager Certification couldn't be easier!