Food safety training not only affects the sales and continued patronage of an establishment, but also public safety. Businesses are more likely to hire and pay higher wages to food safety trained employees.
The free food safety prep quiz is great for measuring your knowledge or simply to learn more about food safety.
The quiz is mobile ready  for your tablet or smart phone –  and of course for your laptop or desktop.
Screenshot of Title Screen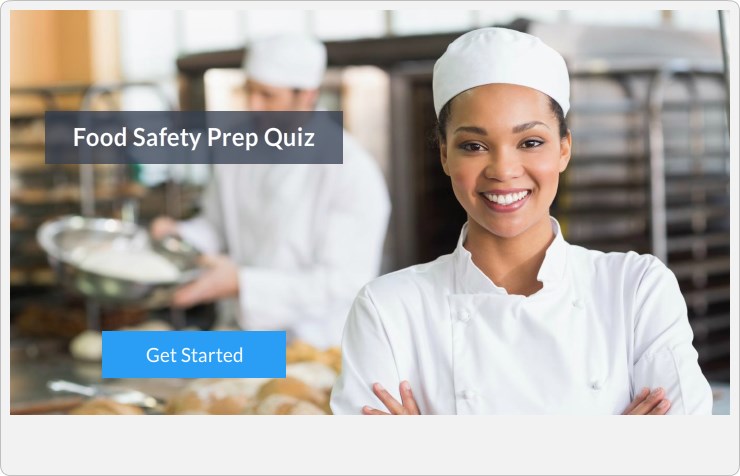 Food Safety & Allergy Training - 10% OFF SALE
Learn about proper hygiene, cross contamination, cold and hot food safety, foodborne pathogens, and best practices to prevent foodborne illness.
Food Manager Training & ANSI Certification - $99.00
Food Handler Training - only $7.00!
HACCP Training: 16hr/4hr/1hr
Food Allergy Training - $15.00
Enter Promo "train10off" at Checkout
Desktop and Mobile-Device Ready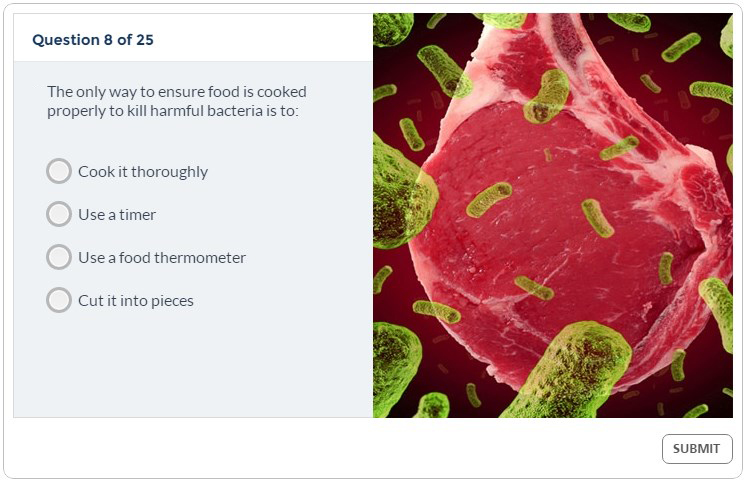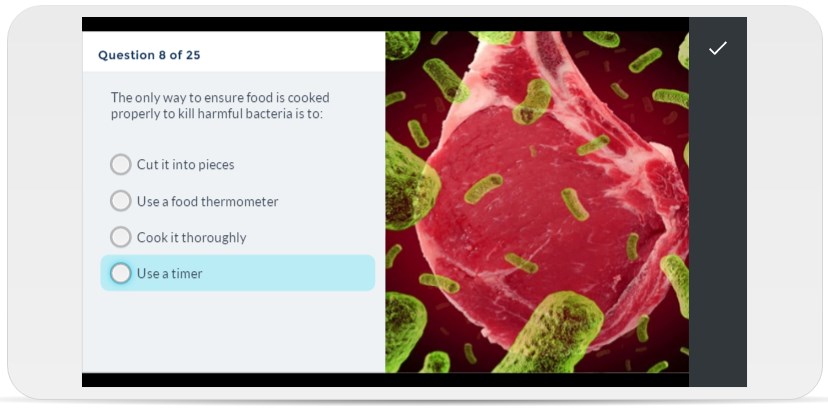 Four Sections (25 Questions):
Section 1: Basic Food Safety
Section 2: Foodborne Pathogens
Section 3: Time & Temperature Controls
Section 4: Proper Procedures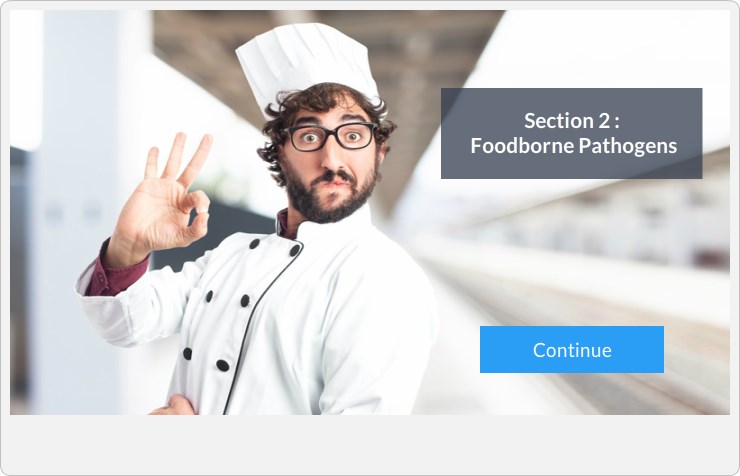 Detailed Correct/Incorrect Feedback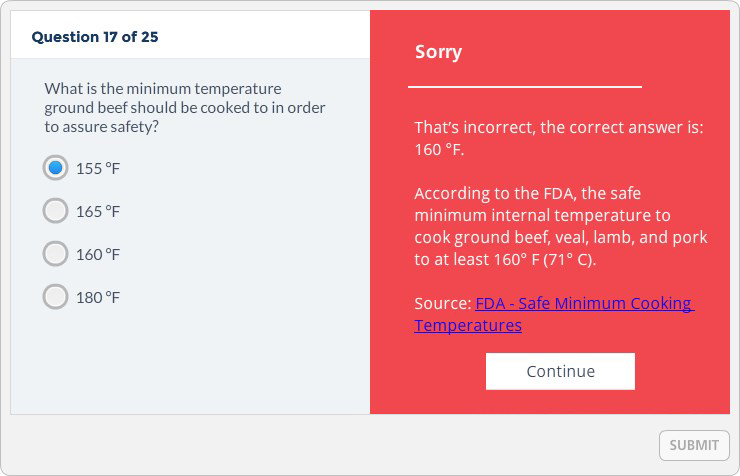 Vivid Graphics