When students pack up for college, they take along the basics — TV, laptop, MP3 player and cell phone. Many students will also arrive at school with a microwave oven, tabletop grill, mini-fridge, and toaster-oven in tow. Most students, however, don't know there are food safety considerations when cooking with these appliances.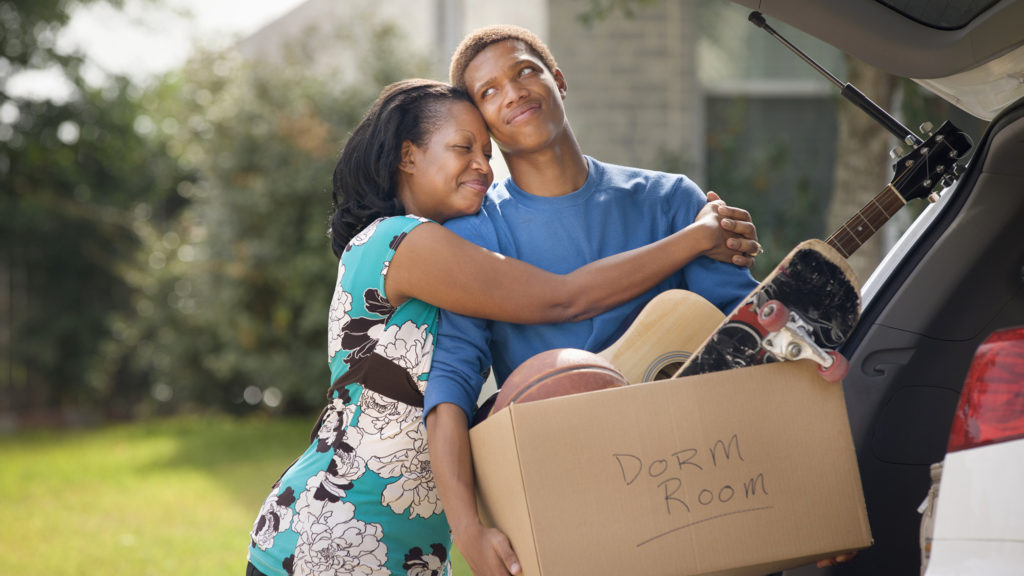 College students are under a lot of pressure and they often get their meals the quickest and easiest way possible. When it comes to safely preparing meals, many college kids simply don't know what it takes to make the grade in food safety, and many end up with a foodborne illness.

Food Safety & Allergy Training - 10% OFF SALE
Learn about proper hygiene, cross contamination, cold and hot food safety, foodborne pathogens, and best practices to prevent foodborne illness.
Food Manager Training & ANSI Certification - $99.00
Food Handler Training - only $7.00!
HACCP Training 16hr/4hr/1hr
Food Allergy Training - $15.00
Enter Promo "train10off" at Checkout
With tons of social activities going on like football games and late night study sessions, it can be easy to forget about food safety. But, there is nothing worse than missing out on that huge championship game or major exam all because you are sick from foodborne illness.
USDA Video: Food Safety in the College Dorm
The Basic Steps to Food Safety
Clean. Wash hands and surfaces often.
Separate. Don't cross-contaminate. Keep raw meat, poultry, eggs and seafood, and their juices, away from ready-to-eat foods.
Cook. Raw meat, poultry, seafood and egg products need to be cooked to the right temperature. Use a food thermometer to ensure foods have reached a high enough temperature to kill any harmful bacteria that may be present.
Chill. Refrigerate food promptly. Do not leave food at room temperature for more than two hours, or one hour when the outside temperature is above 90°F (32.2°C).

Food Safety 101
Bacteria that contaminate food and cause foodborne illnesses are everywhere. Follow these four basic safety tips to keep your food safe.
1. Wash Hands and Surfaces Often: Always wash your hands before preparing food and after touching raw meats or anything that will contaminate your hands. Bacteria like Staphylococci are found on hair, skin, mouth, nose and throat. Seemingly innocent acts like scratching the scalp, running fingers through hair, touching a pimple, coughing or sneezing can transmit thousands of microorganisms that may cause disease.
Follow these simple steps to wash your hands properly for the number one strategy in preventing food contamination:
Step 1. Wet hands thoroughly with warm water.
Step 2. Apply soap generously.
Step 3. Rub hands for at least 20 seconds.
Step 4. Rinse hands well with warm water.
Step 5. Dry hands using a clean paper towel.
Keep kitchen surfaces clean by washing counters, cutting boards and equipment with soap and water immediately after use. Sanitize with a chlorine solution of 1 teaspoon liquid household bleach per quart of water, especially after contact with raw meats.
2. Prevent Cross-Contamination: Cross-contamination is how bacteria spread from one food product to another. This is especially a concern with raw meat, poultry and seafood. Keep these foods and their juices away from ready-to-eat foods.
Separate raw meat, poultry and seafood from other food in the grocery cart.
Store raw meat, poultry and seafood on the bottom shelf of the refrigerator so juices don't drip onto other foods.
If possible, use one cutting board for raw meat products and another for salads and other foods that are ready to be eaten.
Always wash cutting boards, knives and other utensils with hot soapy water after they come in contact with raw meat, poultry and seafood.
Never place cooked food on a plate that previously held raw meat, poultry or seafood.
3. Keep Foods Out of the "Danger Zone": The "Danger Zone" for most foods is between 40 ° F and 140 ° F. Bacteria grow most rapidly in this range of temperatures, doubling in number in as little as 20 minutes.
4. Cook Foods Thoroughly: Using a thermometer is the only reliable way to ensure safety and to determine that meat and egg dishes are cooked thoroughly. These foods must be cooked to an internal temperature high enough to destroy any harmful bacteria that may have been in the food. Color changes in meat are no longer considered reliable proof that all bacteria have been destroyed. Use the temperature chart on the last page to determine if foods have been cooked thoroughly.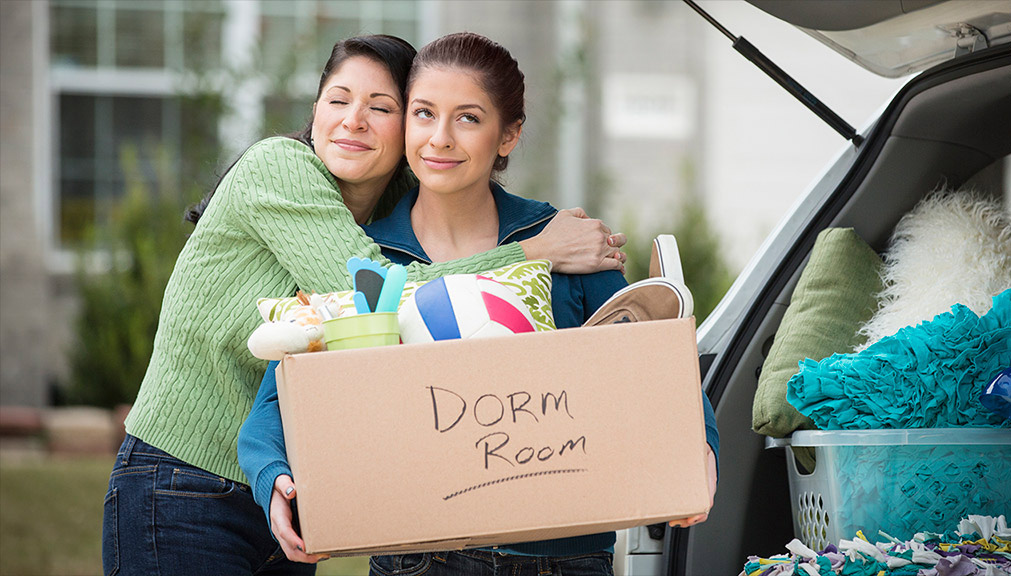 Food Storage Safety: Refrigerator & Freezer

Food
Refrigerator
Freezer
Note: Foods kept in the freezer longer than recommended are safe, but their quality may not be as good.
Bacon (opened)
5-7 days
Not recommended
Bacon (unopened)
2 weeks
1 month
Beef roasts & steaks, raw
3-5 days
6-12 months
Cheese – hard types
6-12 weeks
6-12 months
Cheese spreads
3-4 weeks
Not recommended
Deli-sliced luncheon meats
3-5 days
1-2 months
Eggs – fresh in shell
3-5 weeks
Not recommended
Eggs – hard-cooked
1 week
Not recommended
Egg, tuna and macaroni salads
3-5 days
Salads made with mayonnaise do not freeze well.
Gravy and meat broth
1-2 days
2-3 months
Ground beef & stew meat, raw
1-2 days
3-4 months
Ham slices (fully cooked)
3-4 days
1-2 months
Hotdogs and luncheon meats (unopened)
2 weeks
1-2 months
Hotdogs, luncheon meats (opened)
3-7 days
1-2 months
Ice cream
2 months
Meat (cooked)
3-4 days
2-3 months
Milk (fresh)
5-7 days
Not recommended
Pizza
3-4 days
4-6 months
Pork roasts & chops, raw
3-5 days
4-6 months
Poultry (cooked)
3-4 days
4-6 months
Poultry (raw)
1-2 days
9-12 months
Salad dressings (opened)
3 months
Not recommended
Soup – meat added
1-2 days
2-3 months
Soup – vegetable
3-4 days
2-3 months
Yogurt
7 days
Not recommended
Fruits (fresh):
Apples
3 weeks
Fruits may need ascorbic acid to prevent browning when frozen, and the addition of sugar for best quality. Store in freezer containers.
Grapefruit, lemons, limes, oranges
2 weeks
Melons
1 week
Grapes, peaches, pears, plums
3-5 days
Berries, cherries
2-3 days
Vegetables (fresh):
Carrots
2 weeks
Most vegetables need to be blanched or cooked before freezing to maintain quality.
Celery, cabbage, chilies, lettuce head (unwashed), peppers, tomatoes
1 week
Beans, broccoli, greens, peas, summer squash
3-5 days
Mushrooms, okra
1-2 days
Food Storage Safety: Pantry

| Food | Recommended Times in Cool, Dry Pantry (65 to 70 °F) |
| --- | --- |
| Breads: | Store at room temperature and use within 3-7 days or freeze. Storing in the refrigerator promotes spoilage, but in humid weather it may be necessary to store in the refrigerator or freezer (in air- and moisture-proof wrapping) to prevent molding if loaf will not be eaten within a week. |
| Canned fruits, juices, tomatoes & pickles: | 12-18 months |
| Canned meats & vegetables: | 2-5 years |
| Onions: | 1-3 months at room temperature or below |
| Potatoes: | 1-3 months at 45-50 °F; 1 week at room temperature |
| Squash, hard-rind & sweet potatoes: | 1-3 months at 60 °F, 1 week at room temperature |
Minimum Internal Cooking Temperatures
These temperatures ensure that foodborne bacteria have been destroyed. For reasons of personal taste or texture preferences, consumers may choose to cook meat and poultry to higher temperatures.
Minimum Temperature
Food
145 °F
Fish steaks or fillets. All cuts of beef, lamb, pork and veal. For both safety and quality, allow meat to rest for 4 minutes before carving or eating.
155 °F
Ground, mechanically tenderized or injected meats. Ground fish. Egg dishes.
165 °F
Poultry and wild game.
Stuffing and casseroles.
More Food Safety Resources