National Taco Day is October 4th and it's a fiesta for taco lovers with many national taco chains marking the day with free tacos and specials.
According to National Taco Day's official website, Americans ate more than 4.5 billion tacos last year. That's a lot of tacos.
For National Taco Day, consider the countless variations you can create using traditional meats or with seafood, chicken, beans, cheese, and/or eggs. Accent your taco with an array of garnishes – salsa, cilantro, avocado, tomatoes, onions and lettuce – and you will have a tasty meal!
Use the hashtag #NationalTacoDay or check our list below where to find taco deals.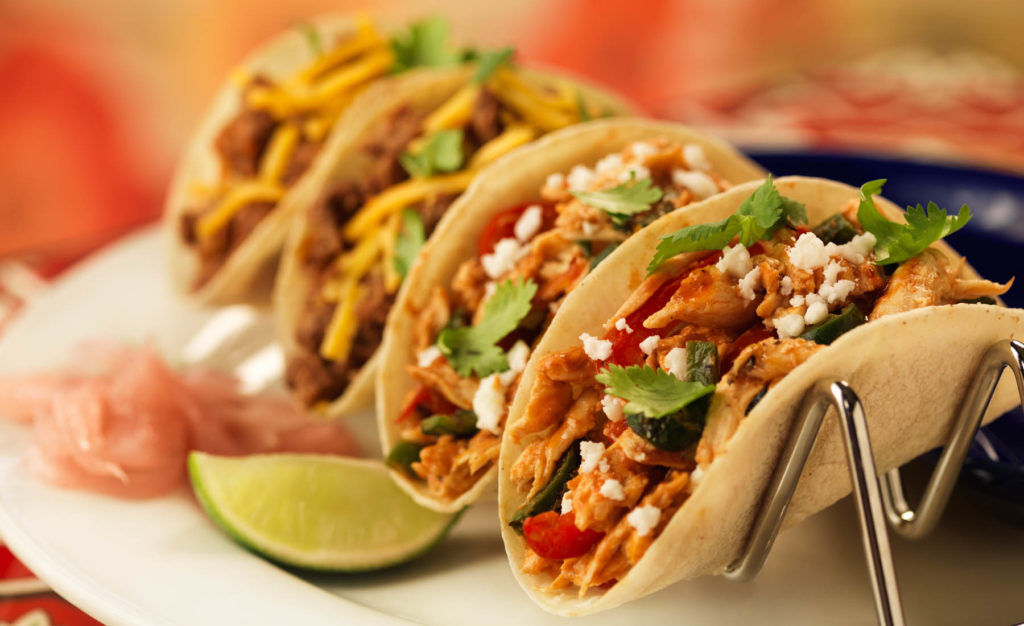 The Four Food Safety Steps: Clean, Separate, Cook, and Chill
If you plan on having your own fiesta and making your world famous tacos – it's a good time to brush up on food safety and the proper procedures of preparing and serving.

Clean
Wash hands and surfaces often
Wash your hands with warm water and soap for at least 20 seconds before and after handling food and after using the bathroom, changing diapers, and handling pets.
Wash your cutting boards, dishes, utensils, and counter tops with hot soapy water after preparing each food item.
Consider using paper towels to clean up kitchen surfaces. If you use cloth towels, launder them often in the hot cycle.
Rinse fresh fruits and vegetables under running tap water, including those with skins and rinds that are not eaten. Scrub firm produce with a clean produce brush.
With canned goods, remember to clean lids before opening.

Food Safety & Allergy Training - 10% OFF SALE
Learn about proper hygiene, cross contamination, cold and hot food safety, foodborne pathogens, and best practices to prevent foodborne illness.
Food Manager Training & ANSI Certification - $99.00
Food Handler Training - only $7.00!
HACCP Training 16hr/4hr/1hr
Food Allergy Training - $15.00
Enter Promo "train10off" at Checkout
Separate
Separate raw meats from other foods
Separate raw meat, poultry, seafood, and eggs from other foods in your grocery shopping cart, grocery bags, and refrigerator.
Use one cutting board for fresh produce and a separate one for raw meat, poultry, and seafood.
Never place cooked food on a plate that previously held raw meat, poultry, seafood, or eggs unless the plate has been washed in hot, soapy water.
Don't reuse marinades used on raw foods unless you bring them to a boil first.
Cook
Cook to the right temperature
Color and texture are unreliable indicators of safety. Using a food thermometer is the only way to ensure the safety of meat, poultry, seafood, and egg products for all cooking methods. These foods must be cooked to a safe minimum internal temperature to destroy any harmful bacteria.
Cook eggs until the yolk and white are firm. Only use recipes in which eggs are cooked or heated thoroughly.
When cooking in a microwave oven, cover food, stir, and rotate for even cooking. If there is no turntable, rotate the dish by hand once or twice during cooking. Always allow standing time, which completes the cooking, before checking the internal temperature with a food thermometer.
Bring sauces, soups and gravy to a boil when reheating.
Chill
Refrigerate foods promptly
Use an appliance thermometer to be sure the temperature is consistently 40° F or below and the freezer temperature is 0° F or below.
Refrigerate or freeze meat, poultry, eggs, seafood, and other perishables within 2 hours of cooking or purchasing. Refrigerate within 1 hour if the temperature outside is above 90° F.
Never thaw food at room temperature, such as on the counter top. There are three safe ways to defrost food: in the refrigerator, in cold water, and in the microwave. Food thawed in cold water or in the microwave should be cooked immediately.
Always marinate food in the refrigerator.
Divide large amounts of leftovers into shallow containers for quicker cooling in the refrigerator.
Safe Minimum Cooking Temperatures
Use this chart and a food thermometer to ensure that meat, poultry, seafood, and other cooked foods reach a safe minimum internal temperature.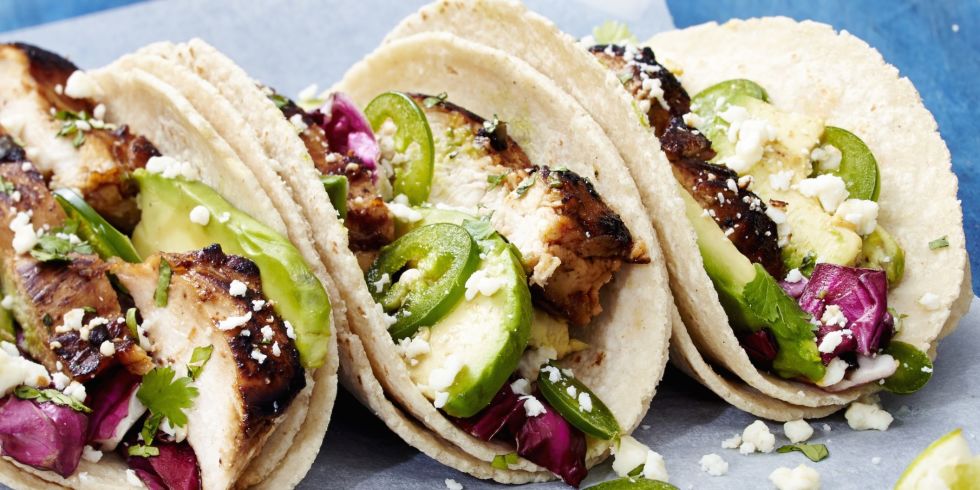 Remember, you can't tell whether meat is safely cooked by looking at it. Any cooked, uncured red meats – including pork – can be pink, even when the meat has reached a safe internal temperature.
Category
Food
Temperature (°F) 
Rest Time 
Ground Meat & Meat Mixtures
Beef, Pork, Veal, Lamb
160
None
Turkey, Chicken
165
None
Fresh Beef, Veal, Lamb
Steaks, roasts, chops
145
3 minutes
Poultry
Chicken & Turkey, whole
165
None
Poultry breasts, roasts
165
None
Poultry thighs, legs, wings
165
None
Duck & Goose
165
None
Stuffing (cooked alone or in bird)
165
None
Pork and Ham
Fresh pork
145
3 minutes
Fresh ham (raw)
145
3 minutes
Precooked ham (to reheat)
140
None
Eggs & Egg Dishes
Eggs
Cook until yolk and white are firm
None
Egg dishes
160
None
Leftovers & Casseroles
Leftovers
165
None
Casseroles
165
None
Seafood
Fin Fish
145 or cook until flesh is opaque and separates easily with a fork.
None
Shrimp, lobster, and crabs
Cook until flesh is pearly and opaque.
None
Clams, oysters, and mussels
Cook until shells open during cooking.
None
Scallops
Cook until flesh is milky white or opaque and firm.
None
Taco Deals:
National Taco Day is Oct. 4.  Use the hashtag #NationalTacoDay  or check the list below where to find taco deals:
Taco Bell
The big-time taco chain that began dishing up Mexican-American fare in California in 1962 is bringing back their National Taco Day Gift Set. For $5, customers can take down four hard shell tacos: the Crunchy Taco, Fiery, Cool Ranch and Nacho Cheese Doritos Locos Tacos. And it's already available online to buy for a pal.
This October 4, show that special someone you care by giving them a digital gift card they can use to buy the #NationalTacoDay Gift Set. It's 4 delicious hard shell tacos for just $5. Click the link to buy it for a friend. https://t.co/ST5CmlCGzv –pic.twitter.com/QH7CasyOKL
— Taco Bell (@tacobell) October 3, 2018
Fuzzy's Taco Shop
This taco shop with a fuzzy — er, funny — name with nearly 180 locations throughout the U.S. is making us all warm and … you know … on Oct. 4 with $1 tacos all day.
fuzzystacoshop Set your flip phone for Thursday, October 4th. It's #nationaltacoday and we're doing $1 Tacos all day. But only if you behave between now and then. . .
On the Border
While this hot spot for Tex-Mex and margaritas is already running a limited special where Taco Tuesday lasts all day, everyday with $2 tacos, it's going even bigger for National Taco Day. Well, not necessarily big — but definitely endless. That's right: All day on Oct. 4, customers can enjoy $9 unlimited ground beef or chicken tinga tacos paired with Mexican rice, refried beans and bottomless chips and salsa.
ontheborder  Are you sitting down? Tacos starting at $2 are available every day for a limited time. Come in and enjoy…once you stop jumping for joy.
Taco John's
Since tacos are totally worth celebrating all week long, Taco John's is giving out freebies from Monday to Friday. Just sign up or log into the Taco John's Rewards app and you could have a free Crispy Beef Taco in your hand once a day, every day for the whole week.
<tacojohns  We're turning #NationalTacoDay into #NationalTacoWeek! Download the Taco John's Rewards app and get a FREE Crispy Beef Taco every day through Friday.