The third week of August is Chef Appreciation Week. During this week, honor the hard job and detail the responsibilities of a chef. Use the hashtag #ChefsAppreciationWeek to honor a chef on social media.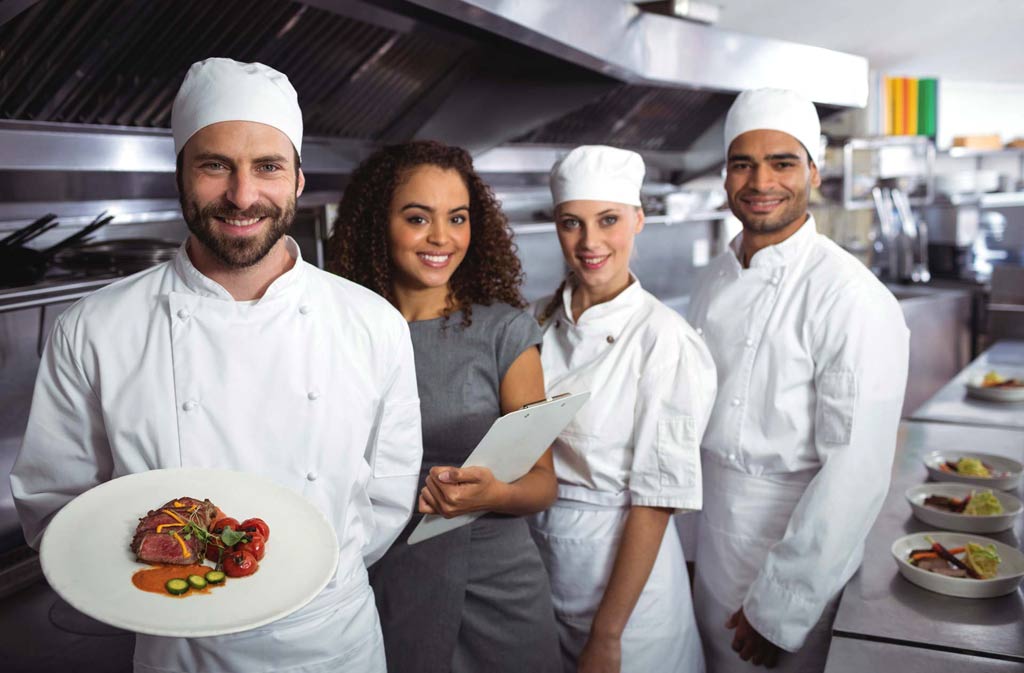 Chefs, head cooks, food service managers, and certified food managers are all terms to describe a person-in-charge (PIC) that oversees food establishments and facilities (permanent or mobile) where food is prepared and served.  They oversee menu planning, pricing, food preparation, supplies, quality of service, food safety, regulations, and techniques and staff and maintain a food-safe environment.

Food Safety & Allergy Training - 10% OFF SALE
Learn about proper hygiene, cross contamination, cold and hot food safety, foodborne pathogens, and best practices to prevent foodborne illness.
Food Manager Training & ANSI Certification - $99.00
Food Handler Training - only $7.00!
HACCP Training: 16hr/4hr/1hr
Food Allergy Training - $15.00
Enter Promo "train10off" at Checkout
U.S. Bureau of Labor Statistics (BLS): Occupational Outlook
Quick Facts: Chefs and Head Cooks
2018 Median Pay
$48,460 per year
$23.30 per hour
Typical Entry-Level Education
High school diploma or equivalent
Work Experience in a Related Occupation
5 years or more
On-the-job Training
None
Number of Jobs, 2016
146,500
Job Outlook, 2016-26
10% (Faster than average)
Employment Change, 2016-26
14,100
Source: Bureau of Labor Statistics (BLS)
Job Outlook
Employment of chefs and head cooks is projected to grow 10 percent from 2016 to 2026, faster than the average for all occupations. Most job opportunities for chefs and head cooks are expected to be in food services, including restaurants. Job opportunities will result from the need to replace workers who leave the occupation.
State & Area Data
Explore resources for employment and wages by state and area for chefs and head cooks.
Chefs and Head Cooks
Job Description of a Chef
A chef is responsible for the daily operation of restaurants and other establishments that prepare and serve food and beverages. They direct staff to ensure that customers are satisfied with their dining experience, and they manage the business to ensure that it is profitable.
Duties of a Chef
Chefs and head cooks typically do the following:
Check the freshness of food and ingredients
Supervise and coordinate activities of cooks and other food preparation workers
Develop recipes and determine how to present dishes
Plan menus and ensure the quality of meals
Inspect supplies, equipment, and work areas for cleanliness and functionality
Hire, train, and supervise cooks and other food preparation workers
Order and maintain an inventory of food and supplies
Monitor sanitation practices and follow kitchen safety standards
Chefs and head cooks use a variety of kitchen and cooking equipment, including step-in coolers, high-quality knives, meat slicers, and grinders. They also have access to large quantities of meats, spices, and produce. Some chefs use scheduling and purchasing software to help them in their administrative tasks.
Chefs who run their own restaurant or catering business are often busy with kitchen and office work. Some chefs use social media to promote their business by advertising new menu items or addressing customer reviews.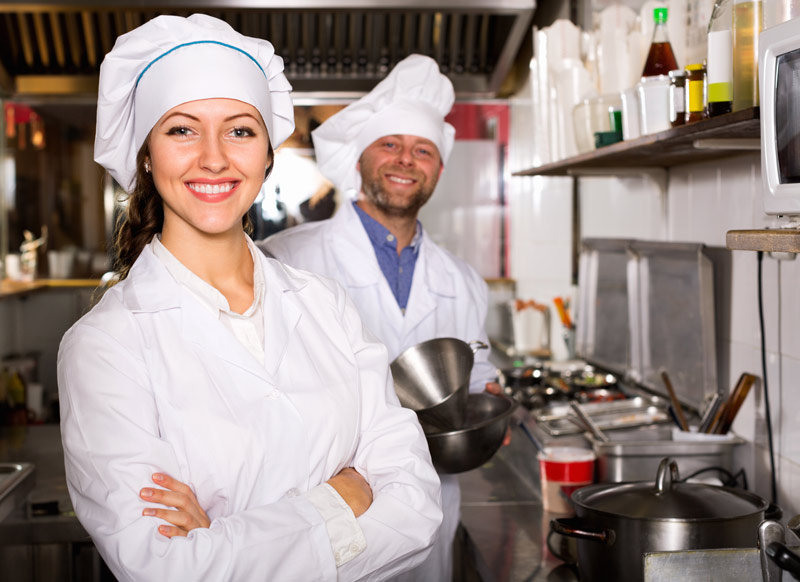 Examples of Types of Chefs
The following are examples of types of chefs and head cooks:
Executive chefs, head cooks, and chefs de cuisine are responsible primarily for overseeing the operation of a kitchen. They coordinate the work of sous chefs and other cooks, who prepare most of the meals. Executive chefs also have many duties beyond the kitchen. They design the menu, review food and beverage purchases, and often train cooks and other food preparation workers. Some executive chefs primarily handle administrative tasks and may spend less time in the kitchen.
Sous chefs are a kitchen's second-in-command. They supervise the restaurant's cooks, prepare meals, and report results to the head chefs. In the absence of the head chef, sous chefs run the kitchen.
Private household chefs typically work full time for one client, such as a corporate executive, university president, or diplomat, who regularly entertains as part of his or her official duties.