Preparing for a festive Independence Day weekend? On the 4th of July holiday weekend, millions of Americans will be gathering with family and friends with tasty, patriotic dishes in backyard grilling parties or picnics.
However, foodborne illnesses increase during the summer because not only does bacteria multiply faster in warmer temperatures, but preparing food outdoors makes safe food handling more challenging.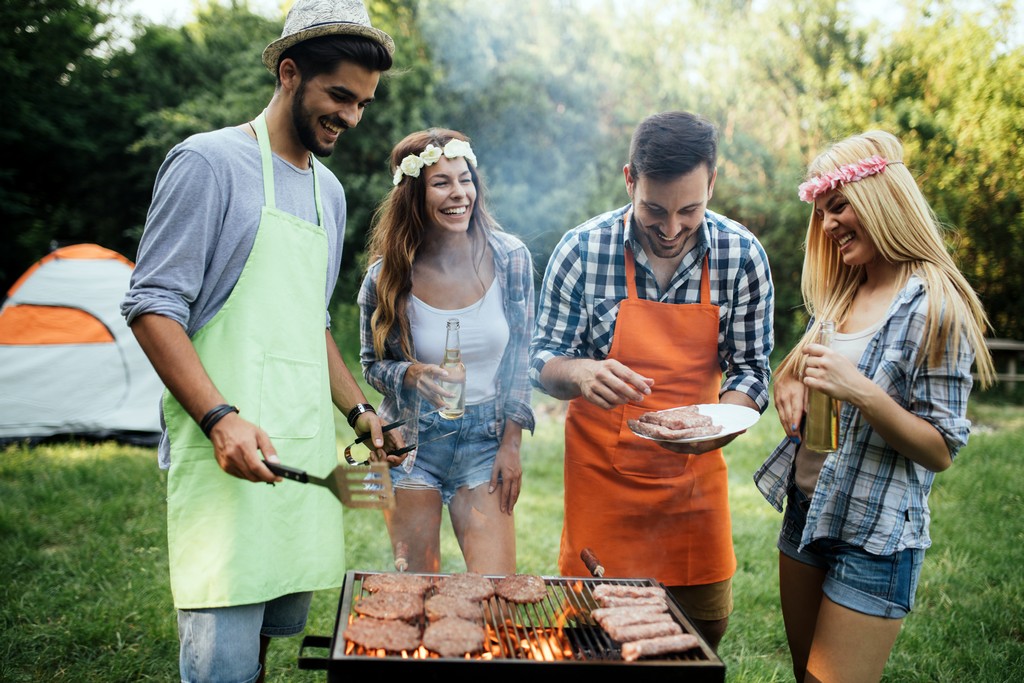 Statistics show that 80% of people will attend a July 4th holiday weekend barbecue, picnic or a cookout. Likewise, July 4th is the #1 grilling event with 73% of people firing up the grill.
Remember, there are certain food safety tips and procedures that must be followed to prevent foodborne illness. Cooking for groups – where foods are left out for long periods – leaves the door open for uninvited guests – bacteria that can cause foodborne illness.
Some of the more common culprits of foodborne illnesses include E. coli, Salmonella and Campylobacter, resulting in a variety of gastrointestinal symptoms, ranging from mild to severe. In fact, 1 in 6 Americans will get sick from food poisoning every year.

Food Safety & Allergy Training - 10% OFF SALE
Learn about proper hygiene, cross contamination, cold and hot food safety, foodborne pathogens, and best practices to prevent foodborne illness.
Food Manager Training & ANSI Certification - $99.00
Food Handler Training - only $7.00!
HACCP Training: 16hr/4hr/1hr
Food Allergy Training - $15.00
Enter Promo "train10off" at Checkout
Clean – Separate – Cook – Chill
By following four simple steps, you can protect your families and friends by keeping your food safe.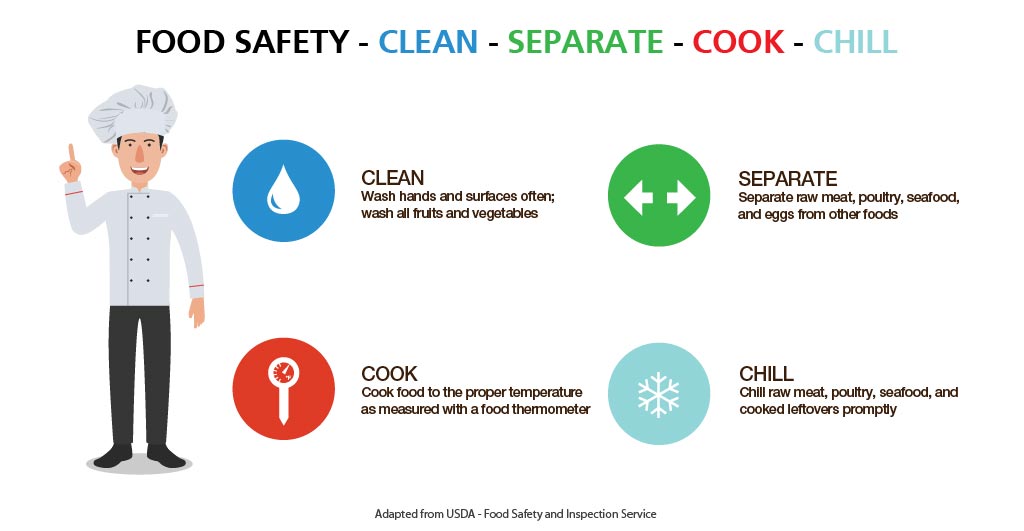 Clean – Wash hands and surfaces often.
Separate – Avoid cross-contamination by keeping plenty of clean utensils and platters handy and not reusing them when handling different raw meat and poultry products.

Cook – To kill harmful bacteria and avoid illness, use a food thermometer to ensure food is cooked thoroughly and has reached a safe internal temperature. The USDA recommends the following minimal internal temperatures:

145° F for whole cuts of beef, pork, lamb and veal. Ensure a stand-time of 3 minutes at this temperature.
145° F for fish.
160° F for hamburgers and other ground beef.
165° F for all poultry and pre-cooked meats like hot dogs.

Chill – Keep food cold until ready to grill and Refrigerate food within two hours after cooking  (1 hour for outdoor temperatures of 90 degrees or higher).
The Temperature Danger Zone
Bacteria multiply rapidly between 40°F and 140°F. To keep food out of this "Danger Zone," keep cold food cold and hot food hot.
Keep food cold in the refrigerator or in coolers.
Keep hot food in the oven, in heated chafing dishes, or in preheated steam tables, warming trays and/or slow cookers.
Never leave perishable foods, such as meat, poultry, eggs and casseroles in the "Danger Zone" over 2 hours; 1 hour in temperatures above 90°F.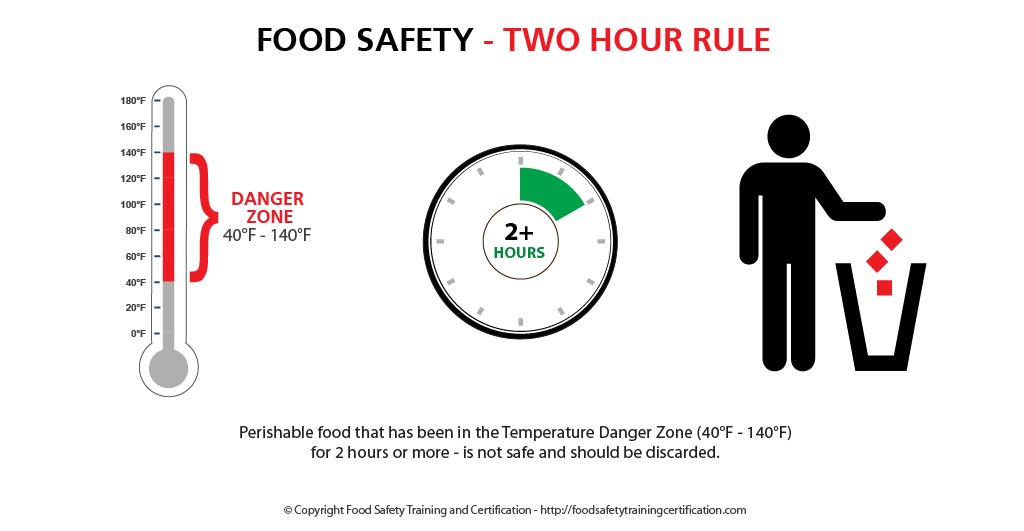 Keep your food safe and have a great 4th of July celebration!
Additional Resources – Cooking for Groups Food Safety