Are your going to support your favorite team and host a World Cup Party? For some sports fans, the World Cup is basically an extended celebration — after all, this tournament only happens once every four years.
#WorldCup and #FIFAWomensWorldCup fans like to get their friends and family together to cheer on their favorite country with fun party food and drink ideas. But don't take your eye off the ball when it comes to food safety. Follow simple food safety tips to keep your party free from food illness.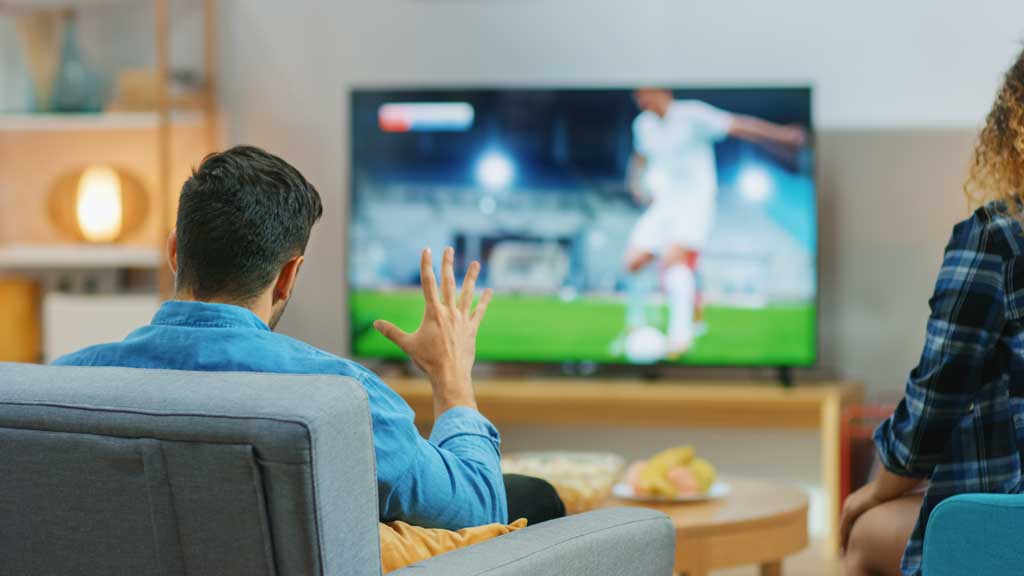 Food Illness Causes
Food illness has many causes. Primarily because of leaving food out too long. But, food illness generally occurs when people eat food  that contains bacteria, parasites, viruses, or toxins. Most cases are caused by common bacteria such as staphylococcus or E. coli.

Food Safety & Allergy Training - 10% OFF SALE
Learn about proper hygiene, cross contamination, cold and hot food safety, foodborne pathogens, and best practices to prevent foodborne illness.
Food Manager Training & ANSI Certification - $99.00
Food Handler Training - only $7.00!
HACCP Training: 16hr/4hr/1hr
Food Allergy Training - $15.00
Enter Promo "train10off" at Checkout
Four Food Safety Steps – Clean – Separate – Cook – Chill
One in six Americans will get sick from food poisoning each year. By following four simple food safety steps, you can help keep your family safe from food poisoning at home.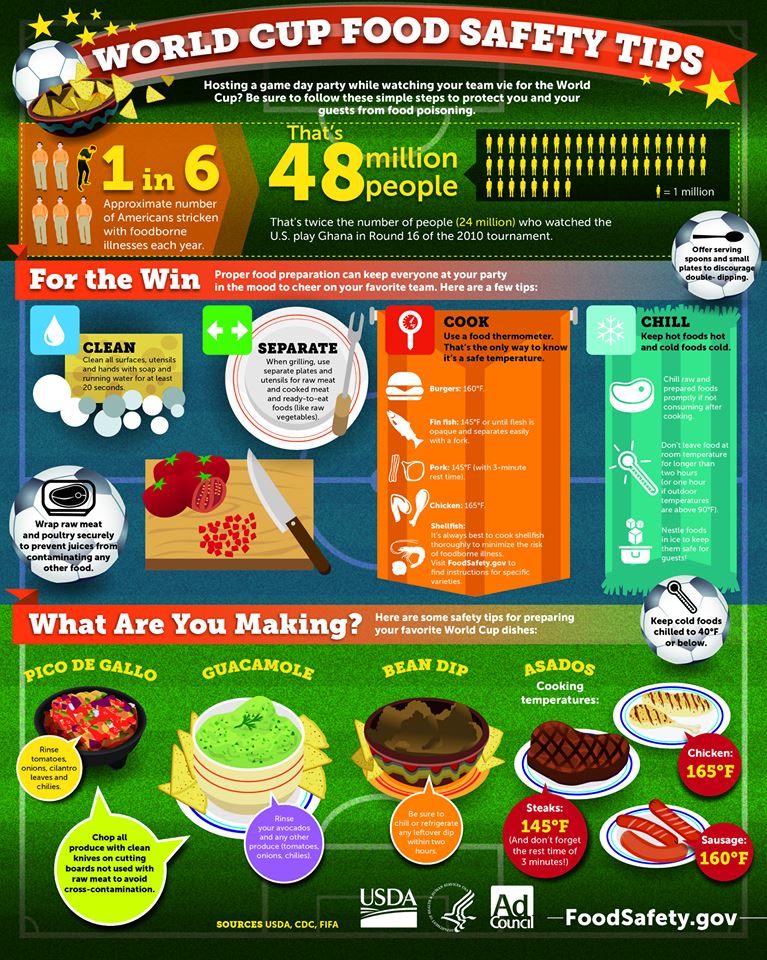 Clean
Begin your party food prep by washing hands with warm, soapy water for at least 20 seconds.
Wash and sanitize dishware and utensils before using them to prepare, warm, cook or serve any foods.
Separate
Don't cross-contaminate your food.

Keep all raw meat and poultry away from ready to eat foods while preparing and mixing items.
Use clean and different utensils for each dish, and avoid using your own personal utensil to serve yourself foods from the buffet.
Cook
Use a food thermometer to ensure that all meats, poultry and other cooked food items have been cooked to a safe internal temperature before serving. Any previously cooked foods being reheated must be reheated to a safe internal temperature of 165°F, or steaming hot before serving.
Making sure food items are properly heated and cooked will kill bacteria that may try to tackle your guests. Refer to the Safe Minimum Cooking Temperatures chart below for the "rest time" of meats—the period after cooking that some meats need to rest before serving to ensure that germs are killed.
Here are the recommended internal temperatures for some party favorites:
Category
Food
Temperature (°F) 
Rest Time 
Ground Meat & Meat Mixtures
Beef, Pork, Veal, Lamb
160
None
Turkey, Chicken
165
None
Fresh Beef, Veal, Lamb
Steaks, roasts, chops
145
3 minutes
Poultry
Chicken & Turkey, whole
165
None
Poultry breasts, roasts
165
None
Poultry thighs, legs, wings
165
None
Duck & Goose
165
None
Stuffing (cooked alone or in bird)
165
None
Pork and Ham
Fresh pork
145
3 minutes
Fresh ham (raw)
145
3 minutes
Precooked ham (to reheat)
140
None
Eggs & Egg Dishes
Eggs
Cook until yolks and
white are firm
None
Egg dishes
160
None
Leftovers & Casseroles
Leftovers
165
None
Casseroles
165
None
Seafood
Fin Fish
145 or cook until flesh is opaque and separates easily with a fork.
None
Shrimp, lobster, and crabs
Cook until flesh is pearly and opaque.
None
Clams, oysters, and mussels
Cook until shells open during cooking.
None
Scallops
Cook until flesh is milky white or opaque and firm.
None
Watch the Time – Leftovers
The game is over, but that doesn't mean you have to lose your food or your health!  Track the time that food stays on the buffet. Sideline any perishable foods that have been out at room temperature for 2 hours or more.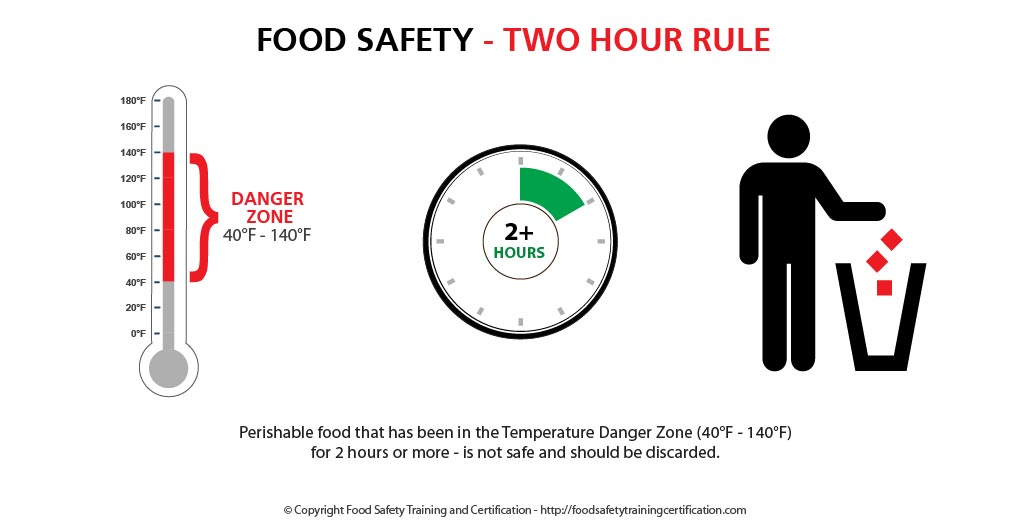 Chill
After foods have been sitting at room temperature for 2 hours, either place foods in the refrigerator, change the cold sources or throw out foods you know have been sitting since pre-game coverage.
Bacteria love temperatures between 40°F and 140°F, and will grow rapidly if they are in this temperature environment for more than 2 hours. Read more about the Danger Zone.
Divide leftovers into smaller portions or pieces, place in shallow containers, and refrigerate.
Leftover foods should be refrigerated at 40°F or below as soon as possible and within two hours of preparation. It's OK to put hot foods directly into the refrigerator.
Refrigerate leftovers for three to four days at most. Freeze them if you won't be eating the leftovers sooner.
Leftovers should be reheated to at least 165°F (74°C) before serving.
Buffets – Size, Time and Temperature
Buffets are a great way to serve food when gathering to watch "the big game." To keep the food your are serving buffet style free from dangerous bacteria, remember three key things: size, time and temperature.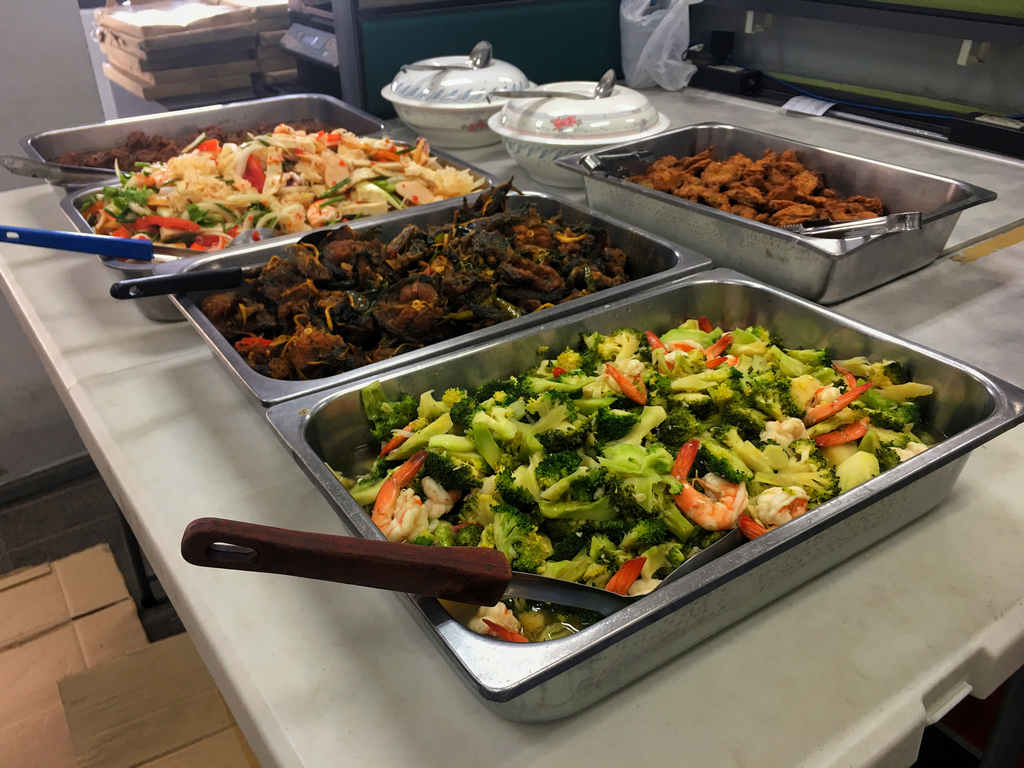 Size. Size refers to the size of the platters or portions you put on the buffet table. Don't put all your food out at once. Instead, divide what you have prepared onto a number of small platters and dishes ahead of time, and replace them with fresh ones throughout the party. Don't add new food to an existing serving dish. Bacteria from people's hands can contaminate the food and the dish.
Time. Bacteria multiply rapidly at room temperature. Two hours is the maximum. Perishables should not be left out at room temperature for more than two hours, one hour if the buffet is held in a place where the temperature is above 90°F. Throw out all perishable foods when they reach this time unless you're keeping it hot or cold, which brings us to temperature.
Temperature. You need a food thermometer to make sure food is being held or served at the proper temperature. Hot foods should be kept at an internal temperature of 140° F or warmer. Cold foods should be kept at 40° F or colder. Until guests arrive, keep cold dishes refrigerated and hot dishes in the oven set at 200° F to 250° F.