October 20th is International Chef's Day and a time to honor the knowledge, hard work, and creativity chef use to create and prepare delicious recipes. Use the hashtag #InternationalChefsDay to honor a chef on social media.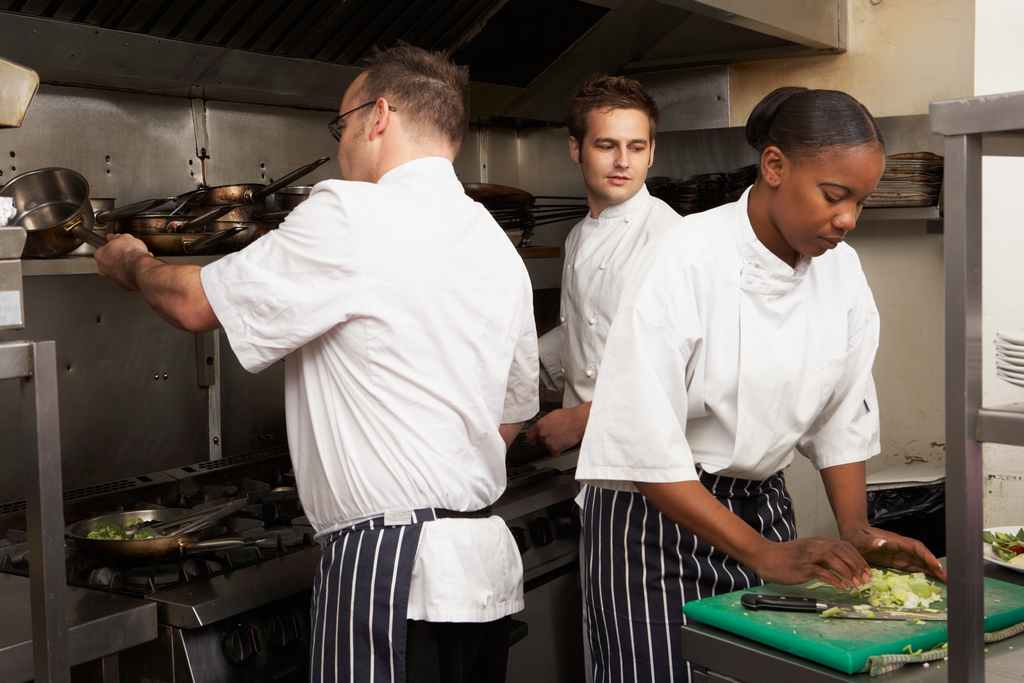 A chef is a trained professional cook who is proficient in all aspects of food preparation, often focusing on a particular cuisine.
They oversee menu planning, pricing, food preparation, supplies, quality of service, food safety, regulations, and techniques and staff and maintain a food-safe environment.

Food Safety & Allergy Training - 10% OFF SALE
Learn about proper hygiene, cross contamination, cold and hot food safety, foodborne pathogens, and best practices to prevent foodborne illness.
Food Manager Training & ANSI Certification - $99.00
Food Handler Training - only $7.00!
HACCP Training: 16hr/4hr/1hr
Food Allergy Training - $15.00
Enter Promo "train10off" at Checkout
The Modern Kitchen Brigade
If you attend culinary school, you may be taught about the history the the classical "brigade de cuisine", as established by Escoffier, but the cooking classes themselves will most likely use some type of abbreviated version of the brigade system.
But, modern restaurant kitchens rarely use the classic brigade system. Due to the many changes in equipment, and the advent of modern electrical appliances, there is no longer a need for so many positions.
Another big change that has occurred in modern times is the way the word chef is treated. Today, cooks are called chefs even if they have never been in charge of a kitchen. A person can earn the title of chef by completing culinary school, for instance.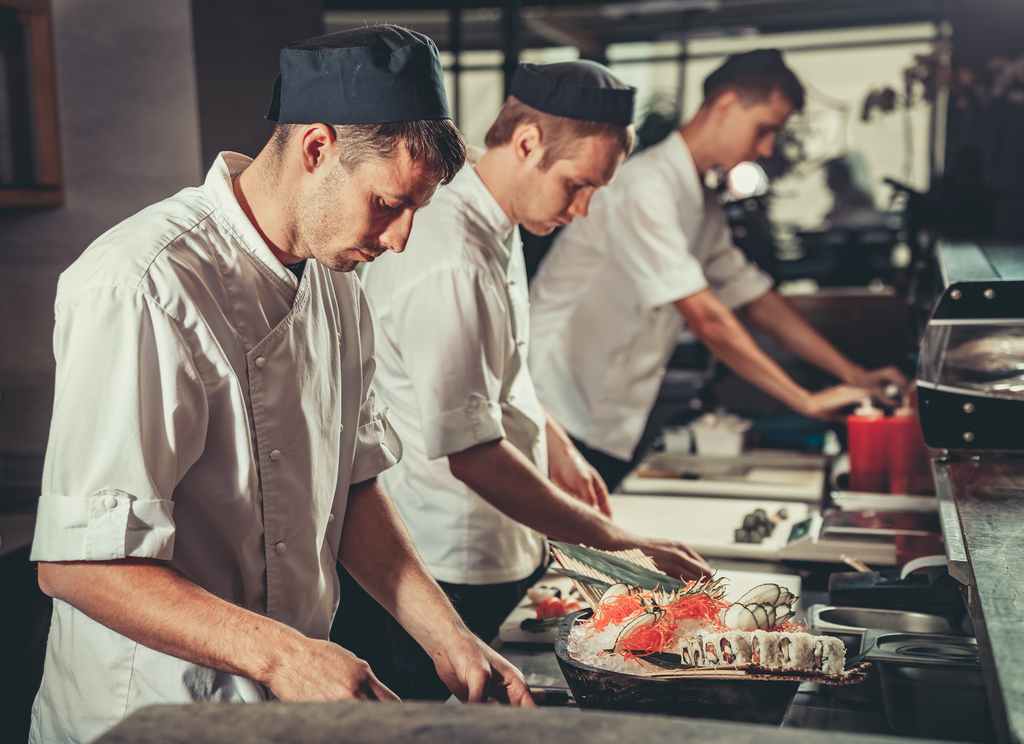 Different Types of Chefs
The word "chef" is derived from the term chef de cuisine, the director or head of a kitchen. Various titles are given to those working in a professional kitchen and each can be considered a title for a type of chef. The different kinds of chefs include:
Executive Chef – the top chef who manages everything to do with the kitchen, creates the menu, orders supplies, oversees the staff, communicates and reports to the owners and/or managers. Executive chefs may oversee more than one restaurant kitchen, as when there are several restaurants in a hotel or resort. Not all restaurants have a separate executive chef and chef de cuisine, defined below and an executive chef may spend much of his or her time cooking, instead of involved in administrative duties.
Chef de cuisine – the kitchen chef who is the head chef of the kitchen. May report to the executive chef, or directly to the owner, if the owner maintains control of the kitchen. In some cases the executive chef and the chef de cuisine may be one and the same.
Sous chef – next in line under the chef de cuisine, same as the under chef in the classic system, and in command when the head chef (or executive chef, if applicable) is not present. Oversees the preparation, portioning, and presentation fo the menu items according to the standards of the executive chef or chef de cuisine.
Area chefs – these are basically the chefs de partie or station chefs, responsible for a particular area in the kitchen. Depending on how closely the kitchen follows the classic brigade, the station chefs may have line cooks under them, or line cooks and station chefs may be basically the same position. Any of the positions of the classic system are possible, such as saucier, poissonier, rotisseur, or grillardin, etc. and in modern kitchens, duties may rotate.
Line cooks – works for the area chef and assigned a particular position in the assigned kitchen area.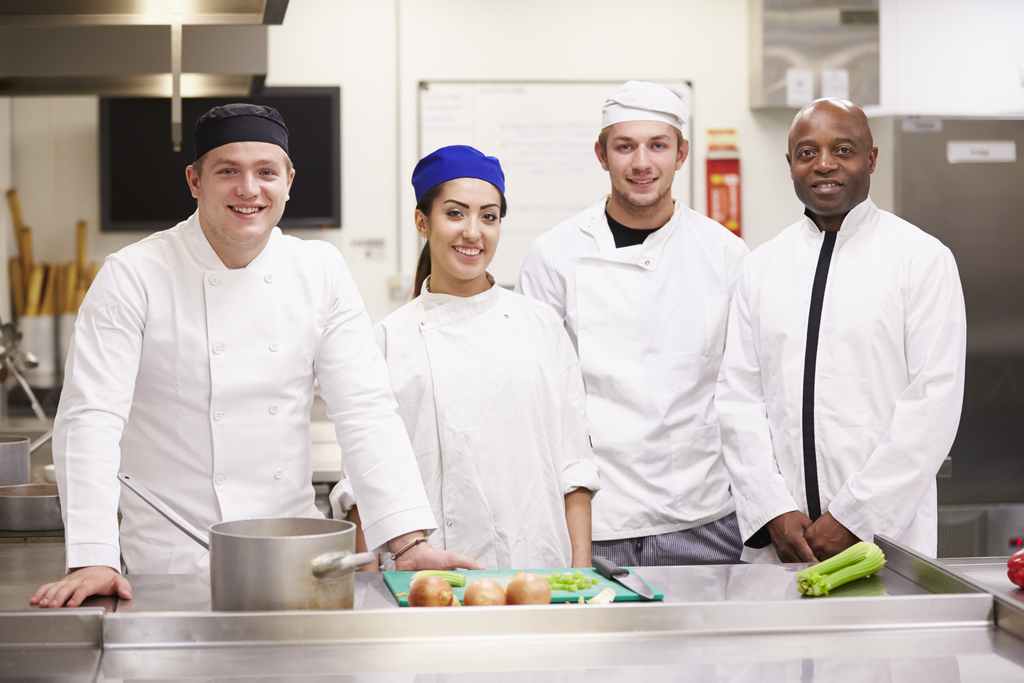 U.S. Bureau of Labor Statistics (BLS): Occupational Outlook
Quick Facts: Chefs and Head Cooks
2018 Median Pay
$48,460 per year
$23.30 per hour
Typical Entry-Level Education
High school diploma or equivalent
Work Experience in a Related Occupation
5 years or more
On-the-job Training
None
Number of Jobs, 2016
146,500
Job Outlook, 2016-26
10% (Faster than average)
Employment Change, 2016-26
14,100
Source: Bureau of Labor Statistics (BLS)
Job Outlook
Employment of chefs and head cooks is projected to grow 10 percent from 2016 to 2026, faster than the average for all occupations. Most job opportunities for chefs and head cooks are expected to be in food services, including restaurants. Job opportunities will result from the need to replace workers who leave the occupation.
State & Area Data
Explore resources for employment and wages by state and area for chefs and head cooks.
Chefs and Head Cooks
Job Description of a Chef
A chef is responsible for the daily operation of restaurants and other establishments that prepare and serve food and beverages. They direct staff to ensure that customers are satisfied with their dining experience, and they manage the business to ensure that it is profitable.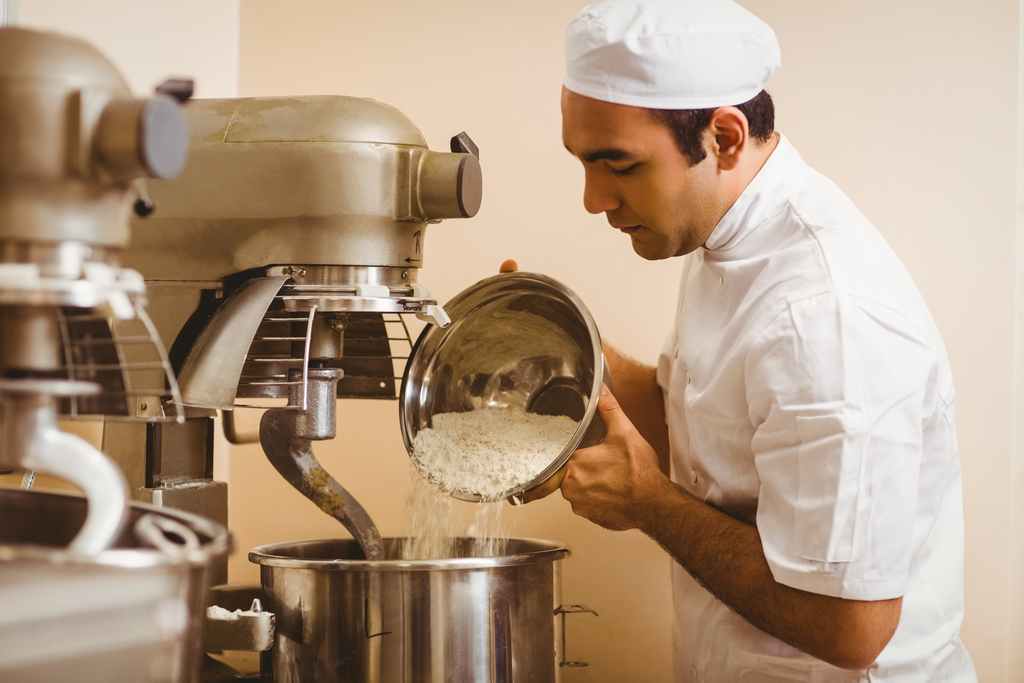 Duties of a Chef
Chefs and head cooks typically do the following:
Check the freshness of food and ingredients
Supervise and coordinate activities of cooks and other food preparation workers
Develop recipes and determine how to present dishes
Plan menus and ensure the quality of meals
Inspect supplies, equipment, and work areas for cleanliness and functionality
Hire, train, and supervise cooks and other food preparation workers
Order and maintain an inventory of food and supplies
Monitor sanitation practices and follow kitchen safety standards
Chefs and head cooks use a variety of kitchen and cooking equipment, including step-in coolers, high-quality knives, meat slicers, and grinders. They also have access to large quantities of meats, spices, and produce. Some chefs use scheduling and purchasing software to help them in their administrative tasks.
Chefs who run their own restaurant or catering business are often busy with kitchen and office work. Some chefs use social media to promote their business by advertising new menu items or addressing customer reviews.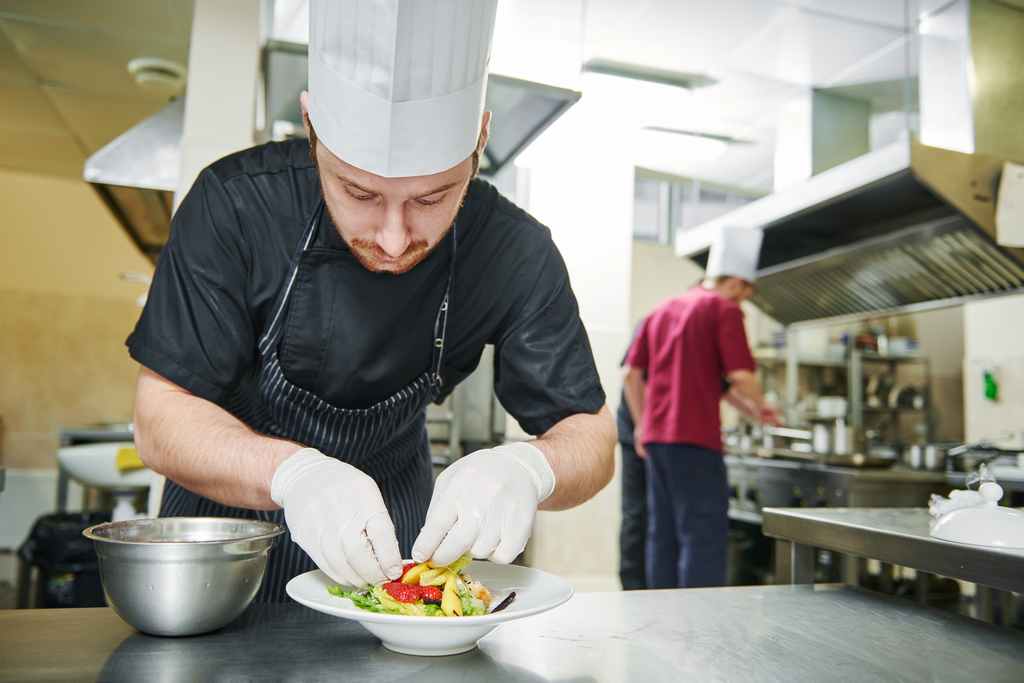 Summary
International Chef's Day is a time to honor the knowledge, hard work, and creativity chef use to create and prepare delicious recipe. Use the hashtag #InternationalChefsDay to honor a chef on social media.