November 3rd is National Sandwich Day! A great time to check out the sandwich specials and discounts, but also to brush up on food safety in the preparation and care of perishable foods.
Sandwiches can contain perishable foods (i.e., those likely to spoil and become unsafe to consume if not kept at 40 F° or below), and if handled improperly can result in foodborne illness.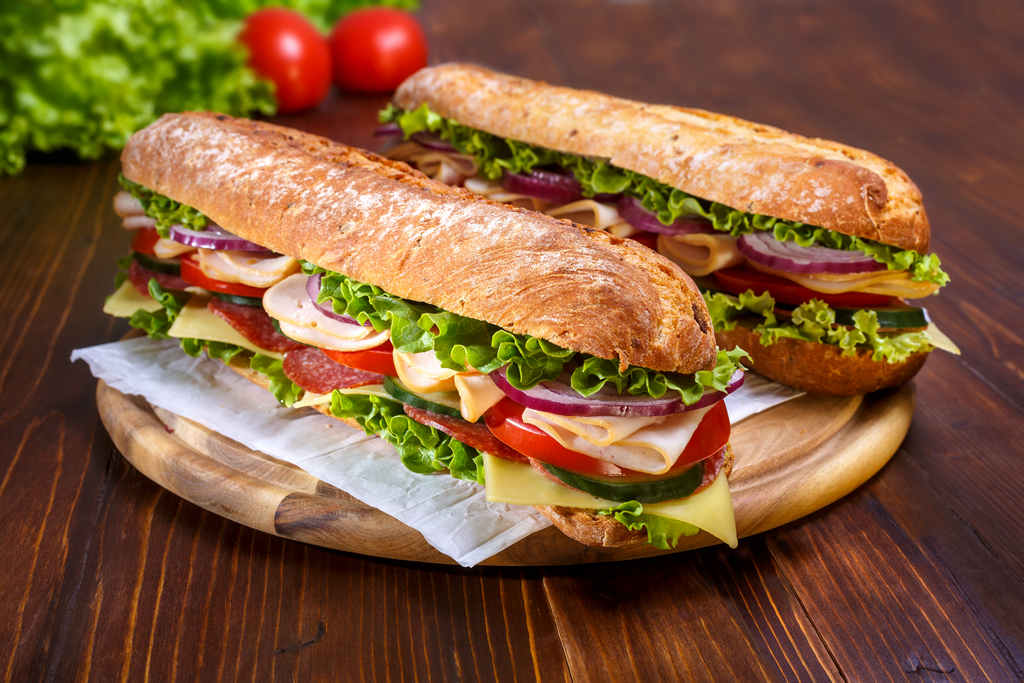 Sandwiches made at home will be safe if they are first handled properly. Avoid cross-contamination during sandwich preparation and assembly .
Likewise, perishable food must be kept cold while commuting via bus, bicycle, on foot, in a car, or on the subway. After arriving at school or work, perishable food must be kept cold until mealtime. Without proper storage, i.e. improper time and temperature control, pathogens may grow and multiply and cause food poisoning.

Food Safety & Allergy Training - 10% OFF SALE
Learn about proper hygiene, cross contamination, cold and hot food safety, foodborne pathogens, and best practices to prevent foodborne illness.
Food Manager Training & ANSI Certification - $99.00
Food Handler Training - only $7.00!
HACCP Training: 16hr/4hr/1hr
Food Allergy Training - $15.00
Enter Promo "train10off" at Checkout
Bacteria "Danger Zone" Temperature Range
Leaving food out too long at room temperature can cause bacteria to grow to dangerous levels that can cause illness. Bacteria grow most rapidly in the range of temperatures between 40°F and 140°F, doubling in number in as little as 20 minutes. This range of temperatures is called the "Danger Zone".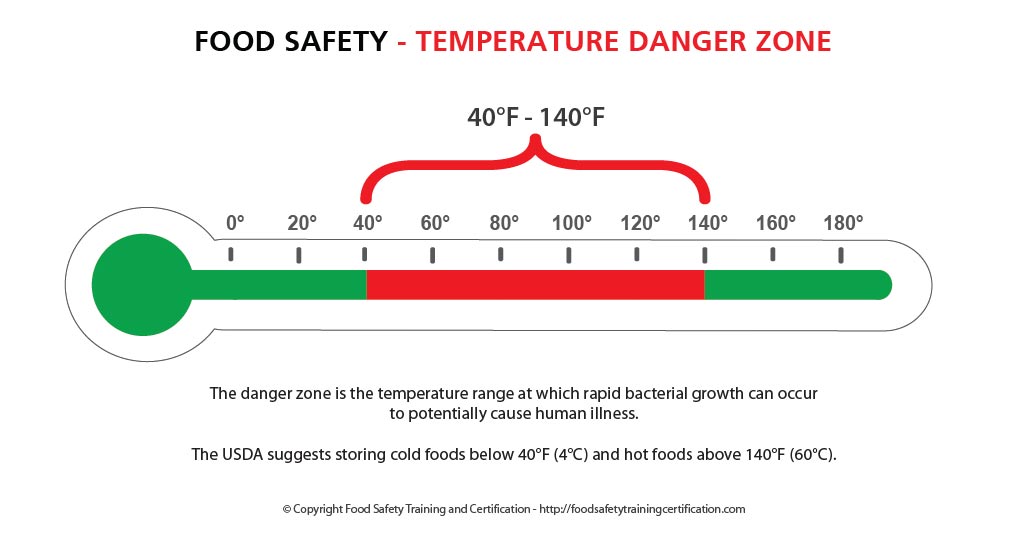 Track the time that perishable food stays out at room temperature. Refrigerate any high risk foods that have been out at room temperature for 2 hours or more.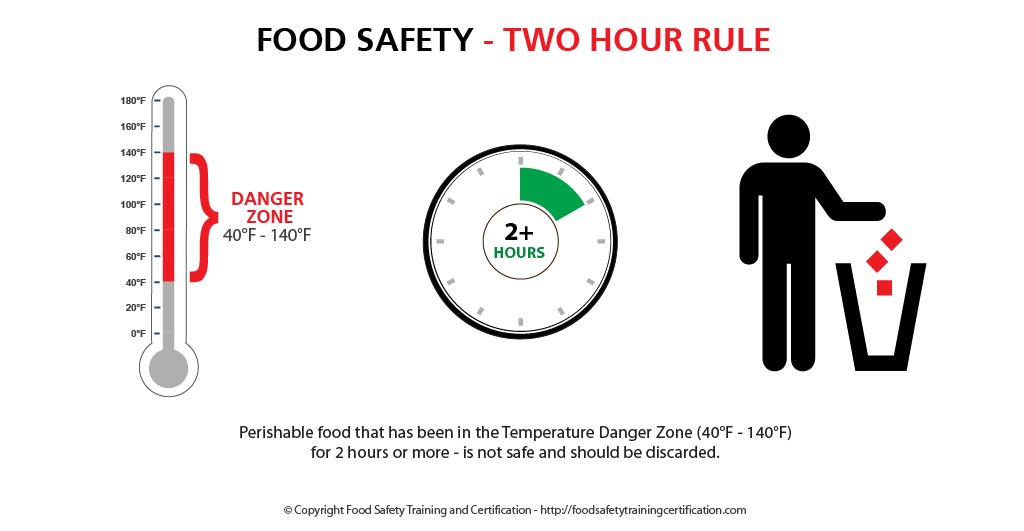 Ready to Eat Foods
Cold cuts belong in a class of foods named Ready to Eat (RTE) foods. Ready to eat foods can be refrigerated, shelf-stable, require minimal heating or are served hot.
Ready to eat foods have specific guidelines to ensure that there is no contamination or chance of bacteria forming after the foods have already been prepared. For cooked meats, they must be stored at temperatures considered safe to prevent bacteria from developing after cooking. Meat products need to be stored at 40°F or lower to them keep for safe consumption.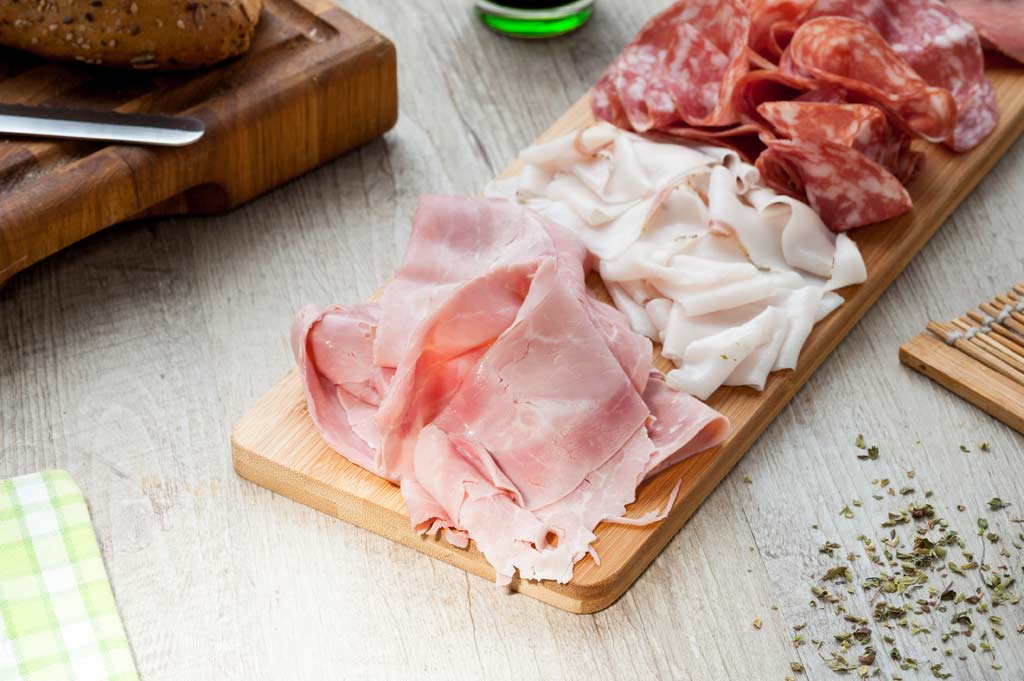 Groups More Vulnerable to Food Illness
Cold cuts like ham, turkey, salami and others can contain a dangerous bacteria called listeria. Even when refrigerated, the listeria in contaminated deli meats can multiply and grow. Each year, about 1,600 Americans get seriously ill from Listeria (Listeriosis) and 260 die from it.
The elderly, pregnant women, young children, and people with weakened immune systems are at particular risk of getting a serious infection called listeriosis if they eat their cold cuts without heating them first, warns the Centers for Disease Control.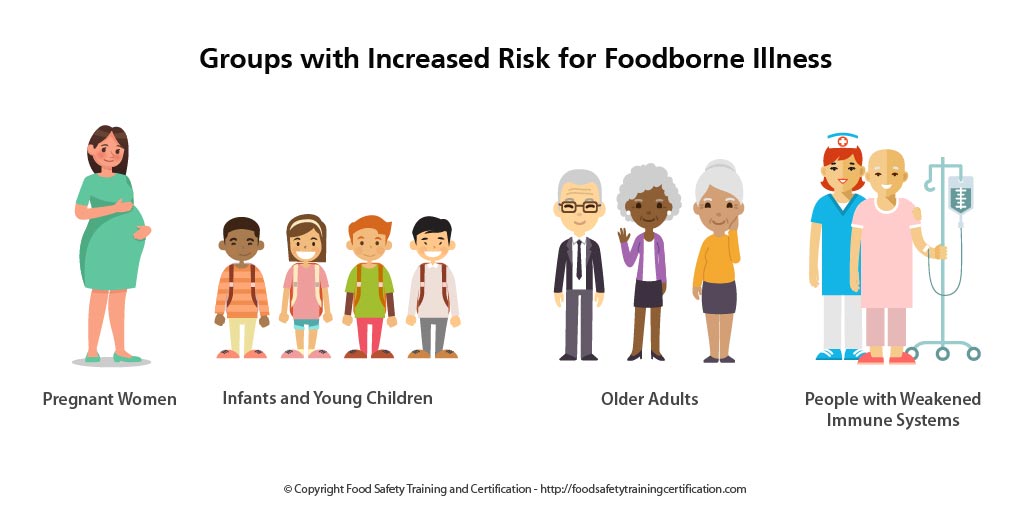 Sandwich Food Safety Principles
Here are some guiding food safe key concepts:
Some sandwiches are ready-to-eat and receive no further heat/kill step. Eliminating bare hand contact is critical.
Pre-chilled ingredients are the key to temperature control during sandwich making.
Wash all fresh vegetables.
Avoid cross-contamination during sandwich assembly and storage.
Control for Listeria monocytogenes growth during the entire sandwich making process.
Follow use by and expiration dates on individual ingredients like luncheon meats.
Proper hot or cold holding temperatures are another critical step in the process.
All food contact surface and equipment must be cleaned and sanitized.
Proper labeling, especially ingredients statement regarding food allergens and lot identification and location are important.
Store and transport sandwiches safely.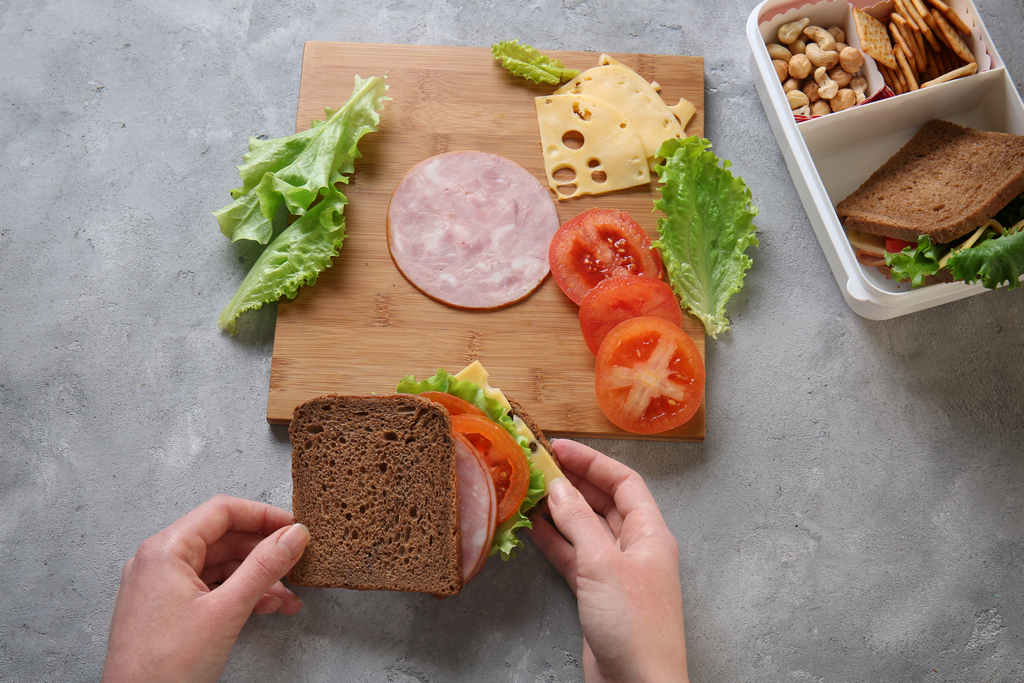 Keep Everything Clean &  Don't Cross-Contaminate
Before beginning making a sandwich, make sure to wash your hands with soap and warm water for at least 20 seconds.
Also, wash cutting boards, dishes, utensils, and countertops with hot, soapy water after preparing each food item and before you go on to the next item.
Harmful bacteria can spread throughout the kitchen and get onto cutting boards, utensils, and countertops. When using a cutting board for food that will not be cooked, such as bread, lettuce, and tomatoes, be sure to wash the board after using it to cut raw meat and poultry.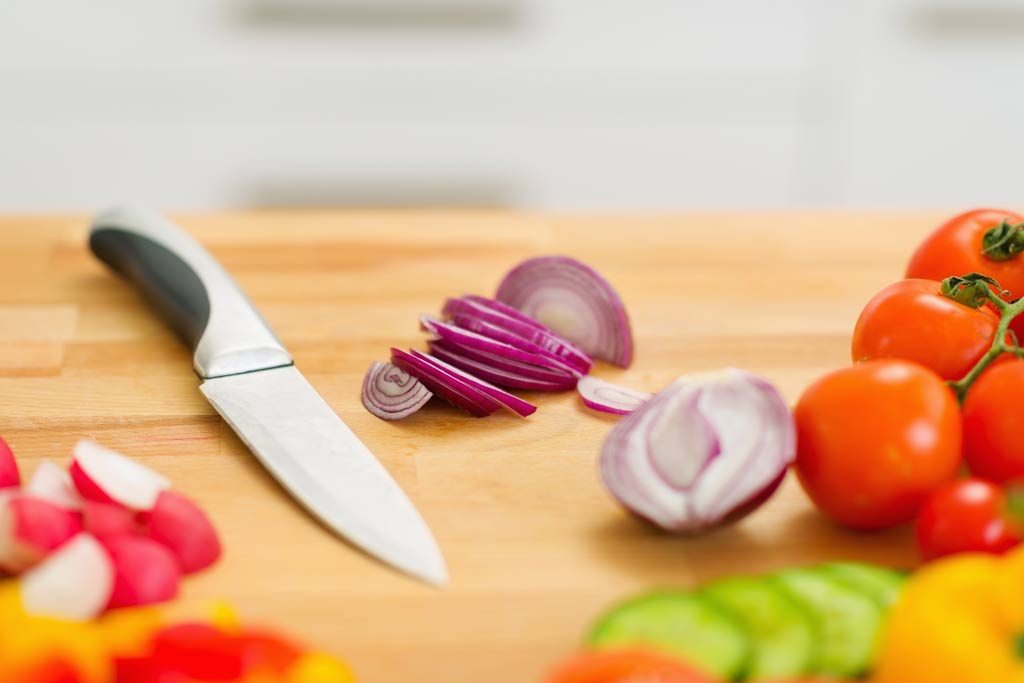 Keep Perishable Food Cold
Sandwiches can contain perishable foods (i.e, those likely to spoil and become unsafe to consume if not kept at 40 F° or below), and if handled improperly, can result in foodborne illness. Perishable food, including meat, poultry and eggs, must be kept cold at all time.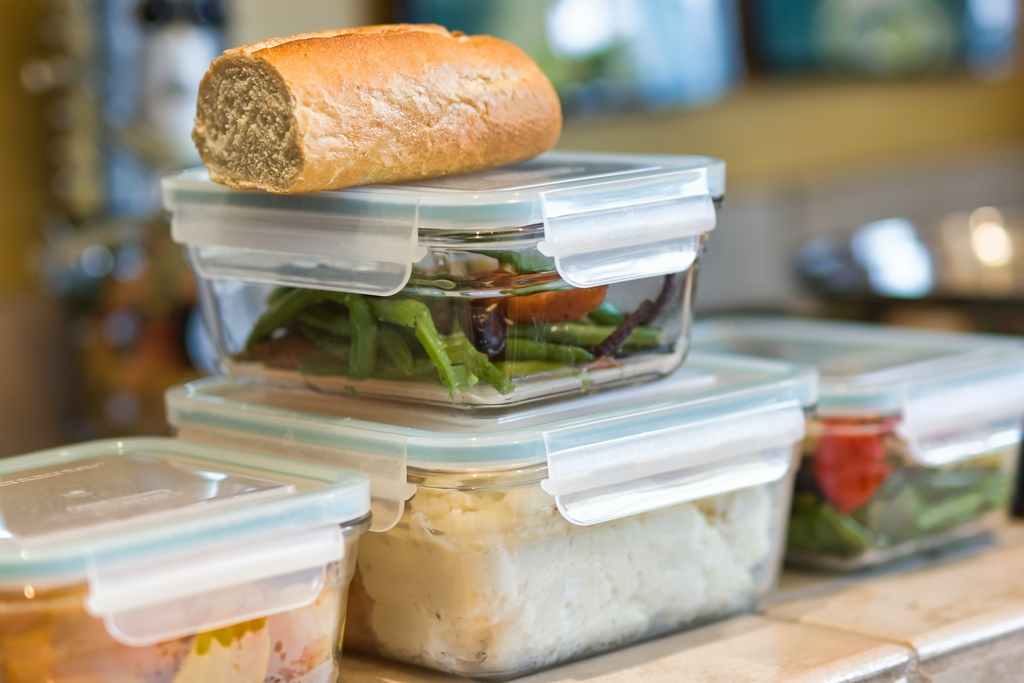 Proper Storage Time
Most pre-sliced cold cuts are higher in fat, nitrates, and sodium than those that are sliced to order. The CDC advises that those over 50 years of age – to reheat cold cuts to 165°F.
Likewise, the CDC advises proper storage times for safety:
Unopened, factory-sealed packages of deli meats should be stored in the refrigerator for no more than two weeks.
Open packages or meat sliced at the deli counter should be kept for no more than five days.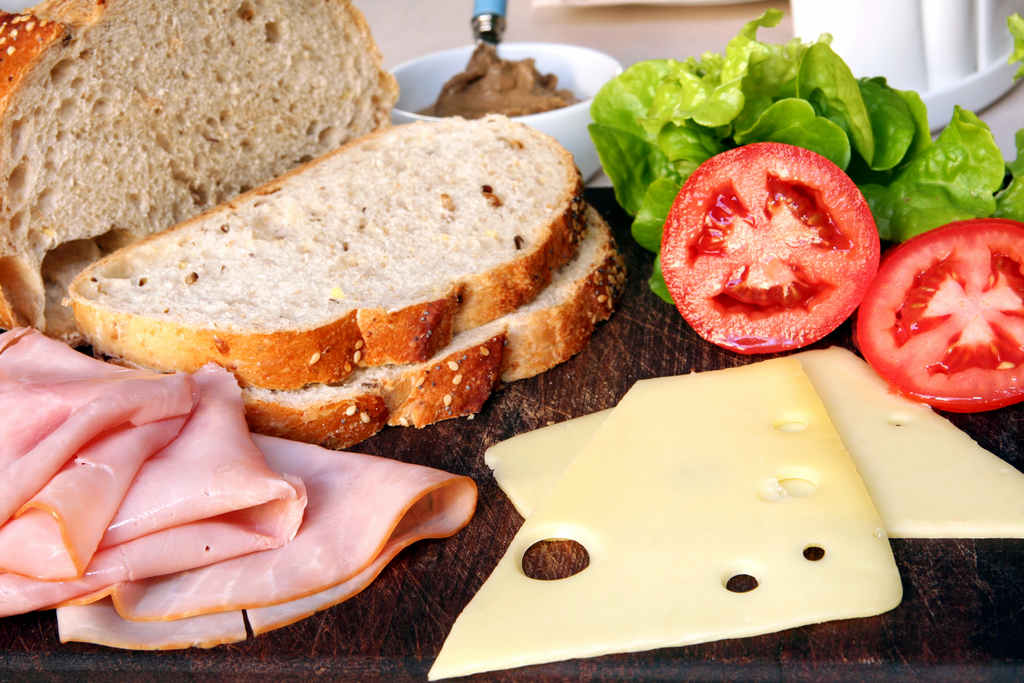 Traveling with Your Sandwich
Transport perishable food as fast as possible when no ice source is available. Always refrigerate perishables promptly.
Discard all leftover food, used food packaging, and paper bags. Do not reuse packaging because it could contaminate other food and cause foodborne illness.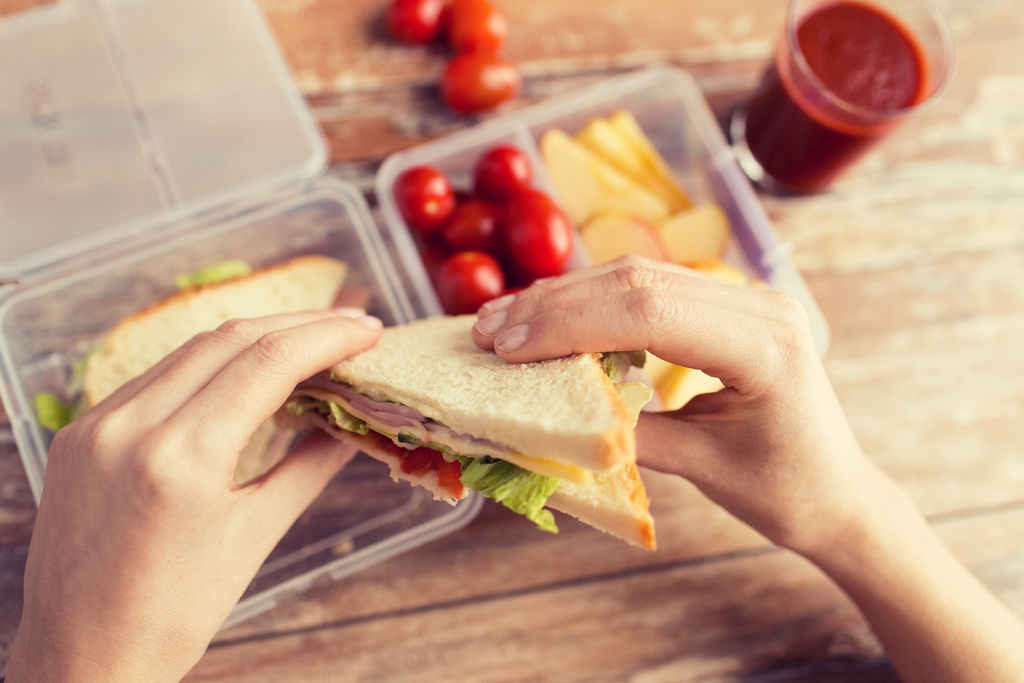 National Sandwich Day Promotions
National Sandwich Day – like with any other made-up food holidays – restaurants are celebrating with specials and discounts.
Use #NationalSandwichDay on social media to find sandwich day special deals and promotions.