Father's Day is celebrated in the U.S. on the third Sunday of June. Statistics show that Father's Day is the third most popular day on which to dine out (after Mother's Day and Valentine's Day), and that more than 50 million Americans will dine at a restaurant with their loved ones. [1]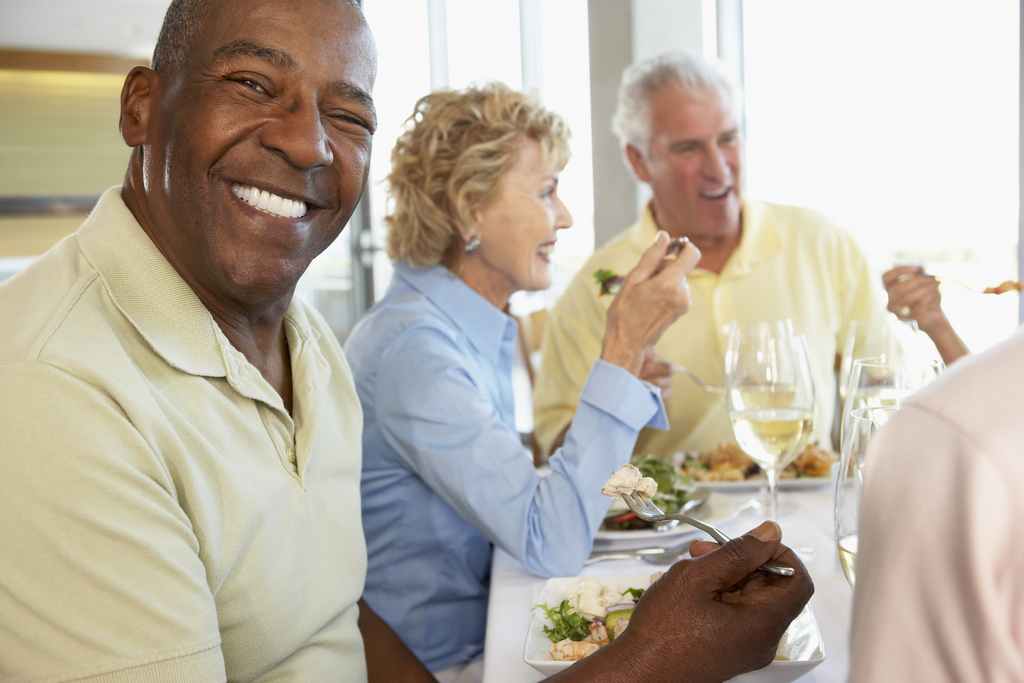 In addition, consumers say the most important factor for choosing a restaurant for their special Father's Day meal is: [1]
60% – Dad's favorite restaurant, regardless of specials;
15% – A restaurant that is kid-friendly;
13% – A restaurant that dad hasn't been to before;
6%  – A restaurant with specific Father's Day food and drink specials.
Take Steps to Ensure Food Safety
When you dine out, you are putting your trust in other food preparers and handlers – hoping they follow safe food principles and procedures. Understanding that, there are several observations to make to ensure that dining out is a pleasure that does not end up with foodborne illness.

Food Safety Training - 10% OFF SALE
Learn about foodborne pathogens, cross contamination, hot and cold food holding, personal hygiene and how to prevent foodborne illnesses.
Food Manager Training & ANSI Certification - $99.00
Food Handler Training - only $7.00
HACCP Training 16hr/4hr/1hr
Food Allergy Training - $15.00
10% OFF: Promo "TRAIN10OFF" at Checkout
Protect Yourself When Eating Out
Check Inspection Scores
Many state health departments make restaurant health inspection scores available on the web. Check the score before going to the restaurant  or check when you get there.
Make Sure the Restaurant Is Clean
Confirm that restaurant tables, floors, and utensils are clean. If not, you may want to take your business elsewhere.
Check That Your Food Is Cooked Thoroughly
Meat, fish, poultry, and eggs should be cooked thoroughly to kill germs. If food is served undercooked or raw, send it back.
Properly Handle Your Leftovers
Taking your food to go? Remember to refrigerate within 2 hours of eating out. If food is left in a hot car or temperatures above 90ºF, refrigerate it  within 1 hour. Eat leftovers within 3 to 4 days.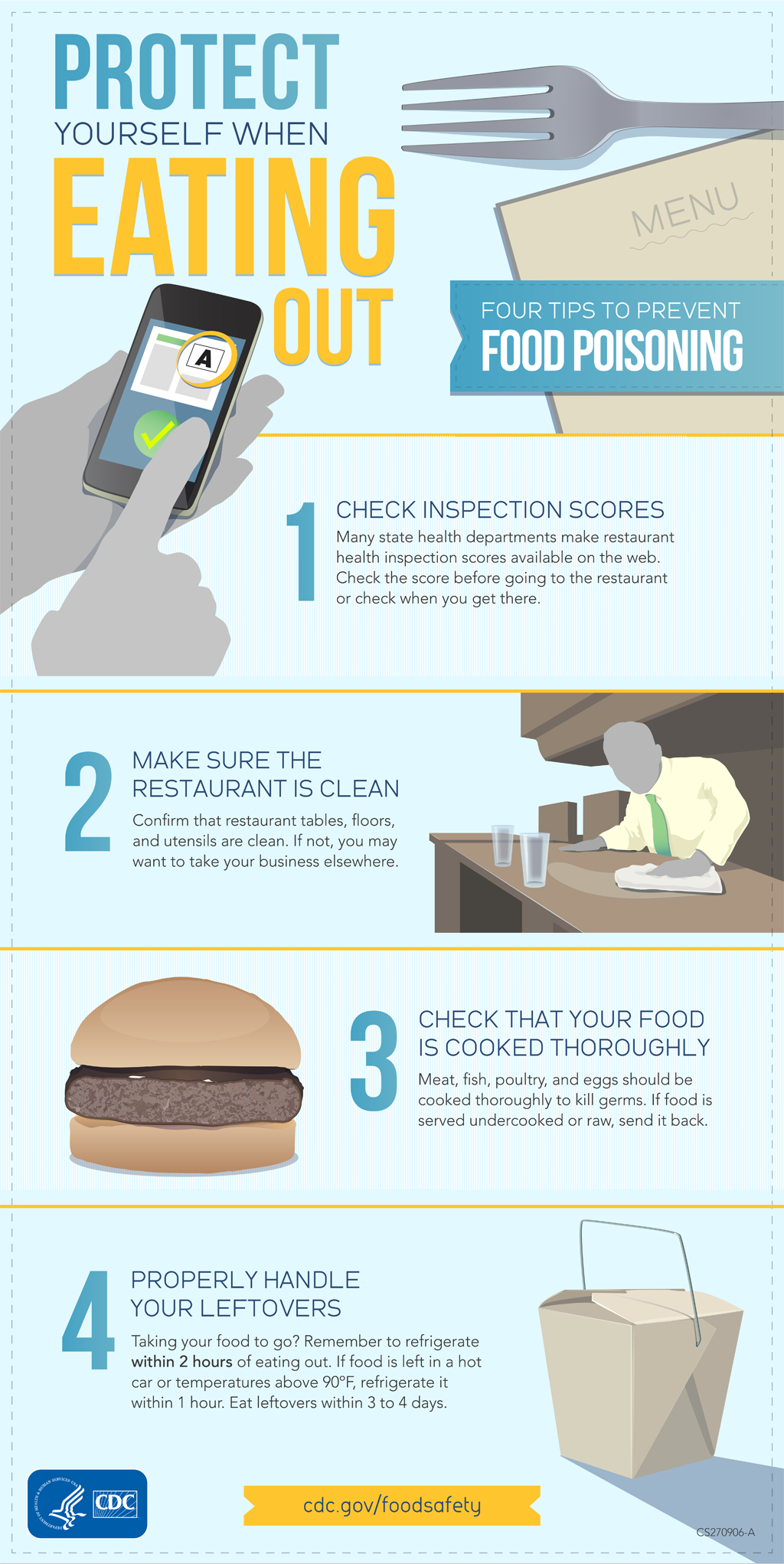 Food Safety Rules
The food service facilities  in your community, like restaurants, delis, grocery stores, and others, must follow local food safety rules. These rules are set by your city, county, district, or state. Each community may have the same or slightly different food safety rules and requirements for food vendors. All food safety rules have similar requirements about
Safe source: Food or food ingredients come from a safe source.
Safe temperature: Food is held at the correct cold or hot holding temperatures.
Proper cooking: Food is cooked properly, especially foods such as meat, poultry, and pork.
Proper handling: Food is handled to prevent cross-contamination from the environment (for example, common work areas or common utensils).
Proper hand washing: Food handlers know how to prevent contamination, especially food handlers who may be sick with vomiting or diarrhea.
Food Establishment Inspections
One of the ways food safety rules protect the public's health is through food vendor inspections. Each community's rules may differ on
How often food vendor inspections are conducted.
The type of inspection form used.
The type of grading or scoring system used to rate the safety of food vendors.
Infographic: CDC – Protect Yourself When Eating Out
Protect Yourself When Eating Out [PDF – 1 page]
References
National Restaurant Association – The estimate of more than 50 million adults dining out this Father's Day is based on economic analysis and projections, as well as research conducted over the last two decades.